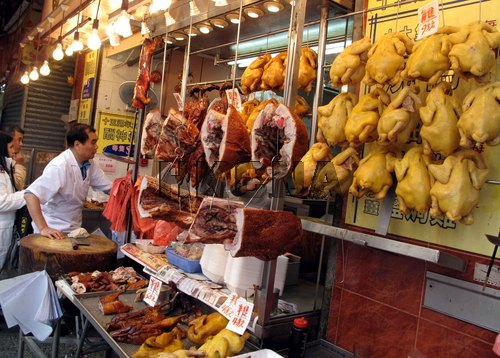 Siu mei is a signature cuisine in Hong Kong. You can easily find some restaurants hanging meats in front windows with their flavorful juices dripping that definitely increases your appetite! Try out the tastiest siu mei from the following popular restaurants in Hong Kong!
Joy Hing Roasted Meat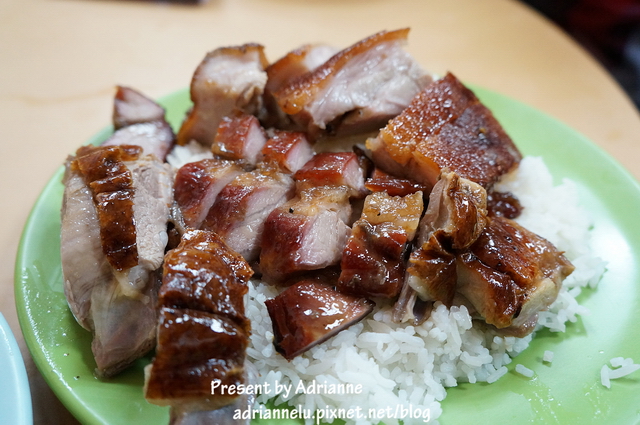 Joy Hing has started the business since late Qing Dynasty. It's been awarded a Bib Gourmand in the Hong Kong Michelin guide. The long queue outside the restaurant is its signature and it's also popular among the superstars! Char siu (barbecued pork) is the must-eat dish.
Address: Block C, G/F, 265-267 Hennessy Road, Wan Chai
Kam Wah
People who work or live in Central should be familiar with Kam Wah. It flaunts the absence of artificial coloring on the siu mei they sold. Char siu is the must-eat dish together with its delicious double-stewed soup.
Address: G/F, 9 Jubilee Street, Central
Wing Cheung Restaurant
Wing Cheung is well-known with char siu. It's retained many repeat customers and it's almost full even in off-peak hours. The citizens have praised it as the best siu mei restaurant in Happy Valley.
Address: G/F, 2 King Kwong Street, Happy Valley
Yuen Hing Restaurant
Yuen Hing doesn't have a long history but it has a feeling of an old and traditional restaurant. Not only siu mei is being sold, it also serves other traditional Cantonese dishes. Still, char siu has always been the treasure of Yuen Hing.
Address: G/F, 63 Reclamation Street, Jordan
Tin Hung Restaurant
Tin Hung is one of the famous restaurants in Yuen Long. Its roast goose attracts and retains a large number of local and foreign customers. It you're going to try its roast goose out, don't forget to eat with its perfect match—lai fen (rice spaghetti)!
Address: Shop D, G/F, Yan Yee Bldg, 88 Kin Yip Street, Yuen Long
Tim Kee Chinese BBQ Stall
There're only 10 restaurants left with charcoal-fired operation license due to environmental protection, and Tim Kee is one of those. It has a history of over 30 years and its siu yuk (roasted pig) has become the best in town.
Address: Stall C5, Kin Yip Cooked Food Market, Yuen Long