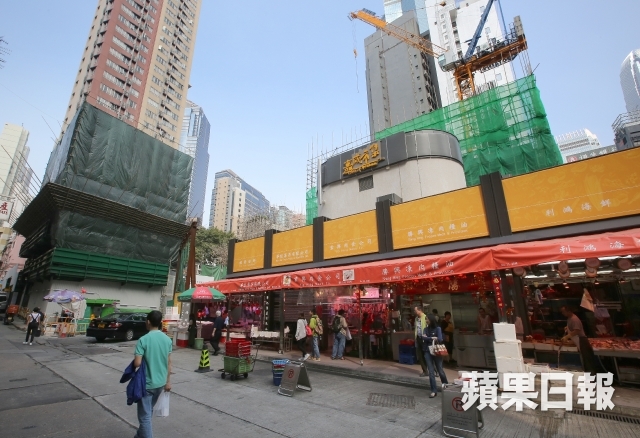 Sino Land Won Central URA Project
Sino Land outbid more than 20 other developers to win the Urban Renewal Authority (URA) project on Peel Street in Central. The URA said it received a total of 22 tenders – the highest number on record for one of its redevelopment projects. The URA did not reveal the amount of Sino Land's winning tender. The Peel Street site covers only 9,580 square feet, which would provide 116 flats upon completion. Sino Land said it plans to build a high-quality residential development with environment-friendly features and smart building provisions on the site.
Nam Cheong Cullinan West Open for Sale this Month
Sun Hung Kai Property will be uploading the sales brochure of its new project in Nam Cheong Station – Cullinan West soonest this week, and will open for sale in March, said Victor Lui-ting, deputy managing director of SHKP. Meanwhile, the company launched yesterday the sixth price list of Shau Kei Wan's Lime Gala. The average discounted cost per square foot of the 65 units is HK$21,700. On the other hand, Majestic Elite Property Development will put on sale 10 flats at its Mid-Levels project, Altamira, by tender on Tuesday.
CC Land Closes on London Cheesegrater Purchase
Chongqin-based CC Land Holdings said it was "in advanced discussions with respect to the potential acquisition of the Leadenhall Building", according to a filing to the Hong Kong stock exchange on Wednesday. The Hong Kong-listed firm, with a market capitalisation of six billion yuan (US$873 million), is offering to buy out both British Land and Canada's Oxford Properties, joint venture partners in the landmark building, for £1.02 billion, CoStar News reported earlier this week. If completed, the deal would be the largest Chinese purchase of British real estate ever.
For more information on property news and prices, please visit our website at https://www.spacious.hk/ or follow our LinkedIn Page.