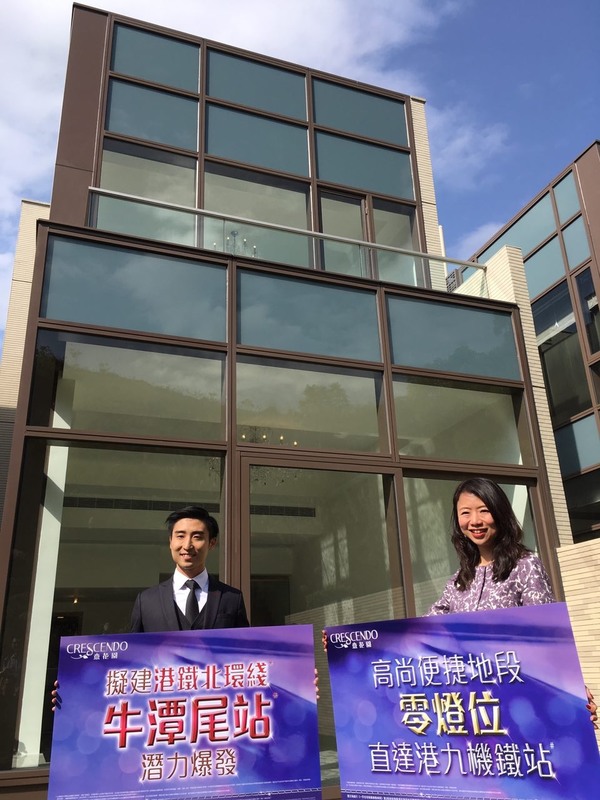 Cheung Kong to Roll Out 2 Projects This Month
Cheung Kong Properties is rolling out two new projects shortly. William Kwok Tsz-wai, director at Cheung Kong Real Estate, said the company plans to open show flats for its new project in Ma On Shan – Seanorama – next week. He expects Seanorama will be launched for sale this month, with the first batch comprising about 90 flats. Seanorama will provide a total of 454 flats, ranging from 738 to 1,732 saleable square feet. Meanwhile, the company's luxury house project – Cresendo in Yuen Long will release the first price list today. The show flats will be opened to public this week.
HOS Flat Deals At Market High Prices
House Ownership Scheme (HOS) flats are selling in market high prices. A high-level 650-square-foot unit in Tin Shui Wai Tin Shing Court was sold after a cut down of HK$300,000 – at HK$4.3 million or HK$6,615 per square foot. This is the new high record of Green Form HOS houses in the district. Meanwhile, a 530-square-foot two-room unit in Tseung Kwan O Wo Ming Court was sold at HK$4.03 million or HK$7,604 per square foot, making it the most expensive Green Form flat in the estate. On the other hand, a 401-square-foot unit in Lok Fu Fu Keung Court was sold at HK$5 million in free market. The price per square foot reaches HK$12,469, the highest cost in Fu Keung Court.
For more information on property news and prices, please visit our website at https://www.spacious.hk/ or follow our LinkedIn Page.