Urban Village
2 NR2, Phnom Penh, Cambodia
Description
Urban Village 首都 國金 柬埔寨首都金邊 實力非凡 香港發展商最大型地產項目 座落洪森大道旁 黃金地段 交通便利 完善的社区配套和發展 永旺百貨(Aeon Mall)三期旁 項目旁邊設置空中輕軌站 一綫直達新國際機場 集時尚和高功效於一身的建築風格和佈局 多元化國際共用辦公文化創意社區 金邊新名片 文化新地標 實惠的價格 優質的家
發展商:Urban Living Solutions(香港金鏗集團全資附屬公司)
項目名稱:Urban Village 首都國金2期
地址:柬埔寨金邊市洪森大道與諾羅敦大道二號公路 1159 號
項目總面積 : 76萬平方米
土地使用權 : 永久產權
座數 : 4座
樓高 : 51層
單位尺樓 : 由31平米至148平米
戶型 : 開放式, 覆式, 一房, 兩房, 三房
配套 : 共享創意園區 (咖啡廳,主題餐廳,幼兒園,共享辦工室, 商店, 德國手工啤酒厰,酒吧,兒童遊樂場,足球場,藍球場,健身房,游泳池,綠化園林設施)
預計開幕日期 : 2023年第一季
物業編號 : UV451
香港企業在柬埔寨最大型投資項目
東南亞投資首選 柬埔寨房地產黃金十年
美元資產 永久業權 六大國際獎項
全球房價漲幅第一 租金回報10.8%
五個户型可供選擇.
入場門欖低 港幣60萬起.
🏡首都·國金
🚄位於黃金地段,毗鄰輕鐵,交通便利
🚇25分鐘到金邊國際機埸及火車站。
🏘1分鐘到全新輕鐵站,12分鐘到NAGA WORLD
🛍毗鄰大型商場Aeon Mall3,金邊國際學校,DNT 93 商場、等
🚶🏻‍♀位於警察總部對面,治安良好,守衛森嚴
✔永久產權,送豪華裝修,保證高品質入住
💰投資置業一步到位,自由轉讓稅費低
📲WhatsApp即時查詢:9724-1949
設有講座📣講解柬埔寨優勢!
設有當地三日兩夜豪華考察團$2100起
【柬埔寨海外房地產講座】
日期:2020年2月1日 到2月20日
時間:下午7時至8點半時
地點:九龍灣企業廣場2期7樓01到03室
微信wechat: orfu0121
Disclaimer
Purchasing uncompleted properties situated outside Hong Kong is complicated and contains risk. You should review all relevant information and documents carefully before making a purchase decision. If in doubt, please seek independent professional advice before making a purchase decision. All prices are for indication only due to currency exchange differences.
Get the Brochure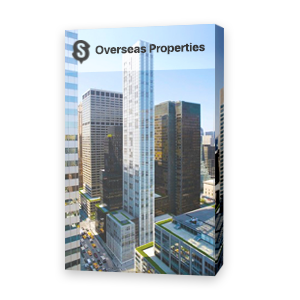 Request detailed information on the project and purchasing property in Cambodia.
Request more Information
| | Apartment Type | Area | Sale Price |
| --- | --- | --- | --- |
| | Studio | 350 Sqft | |
| | 1 bedroom | 500 Sqft | |
| | 2 bedrooms | 700 Sqft | |
| | Duplex unit | 780 Sqft | |
| | 3 bedrooms | 1110 Sqft | |