As crowded and advanced Hong Kong might seem, it also has its countryside and rural area. Surprisingly, it possesses around 70% of green area with respect to its territory and there are quite a few hiking trails scattering around in the outskirt of Hong Kong. With the diversified topography, every hiking trail has its own characteristic and some attractions worthy of visiting. Below I'll introduce some hiking trails with some amazing landscape and spectacular scenery.
Dragon's Back 龍脊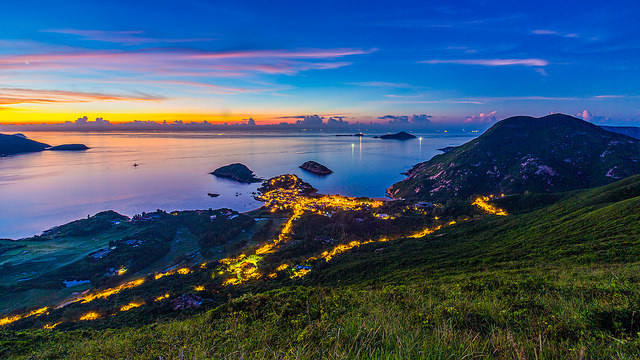 Located in south eastern Hong Kong island, Dragon's Back is handy for those who desire to have an escape from the hectic city life. Simply take the MTR to Shau Kei Wan station and another short #9 Bus ride will take you to the startpoint of the trial. The trial was once ranked the best regarding the Urban Hike in Asia by the Time Magazine. It provides a remarkable view where you can see Stanley, Tai Tam and the South China sea.
Lantau Peak 鳳凰山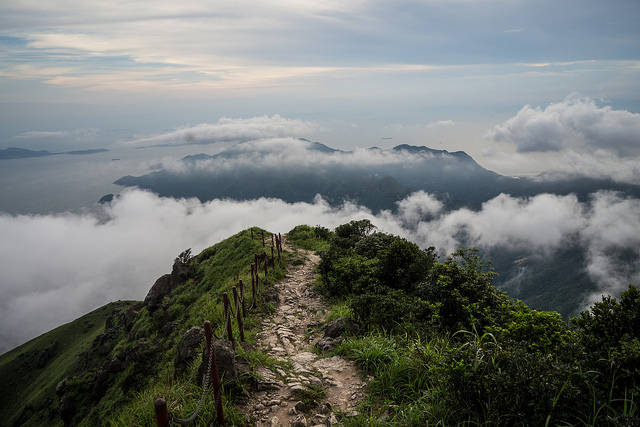 Lantau Peak is known as the second highest peak in Hong Kong, around 934 to 3064 feet on Lantau Island. This expedition is said to be challenging since there are very inclined and uneven staircases. The whole tour is around 3 hours and bringing some supplementary food would be the advice for the energy boost that you will need on the way.
Sunset Peak 大東山
Literally, Sunset Peak in Lantau Island is a popular sight for seeing breathtaking sunsets. The whole hiking journey is approximately 3 hours, commencing from Mui Wo. The hiking trails are steeper and there is no lighting facilities along the way, so adequate supply is recommended so as to complete the jaunt safely.
Lion Rock 獅子山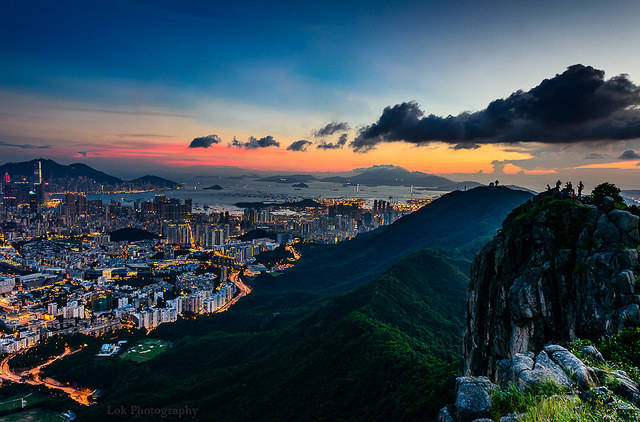 Being the Spiritual symbol of Hong Kong people's local consciousness, the Lion Rock is mentioned in several folk songs, depicting the life of Hong Kong people. Here you can have a aerial view of the Kowloon city from the top of the rock. It's also accessible in terms of the transportation. Take the MTR to the Wong Tai Sin station Exit B and you can have your trip started! The overall signposts are clear on the path while there are a number of steep climb, which beginners might find a bit demanding.