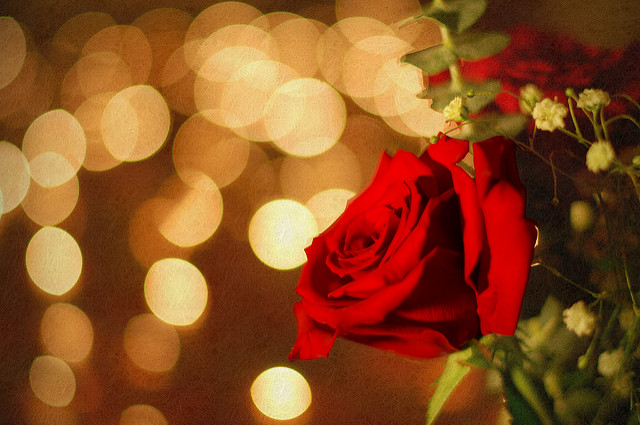 It seems like we had barely stepped out of the Lunar New Year and Valentine's Day is already upon us! This year this festive day of love falls on a weekend – perfect for the couples in love. However, let's not forget that there are those of us who are single. On one hand, you can stay at home and treat this just as any old day, or head out to the neighborhoods with the most singles to try for that chance meeting. However, some of us would like to take a more active approach in rectifying this glitch in our love life, so here I have found the best events for you to go to this weekend to hopefully meet the love of your life!
Love & Lust with Coffee Meets Bagel @Lily & Bloom
I am not sure if you have heard of Coffee Meets Bagel, well now you do! It's a dating app that has been widely popular in the US and recently expanded to Hong Kong. Offering one match per day at noon and a secure 7-day chat room on match, it's a much more serious way of finding love than Tinder.
And it's offering any CMB app users a free drink and 2 for 1 drinks at Lily & Bloom on 13th February from 8pm – 10pm. All you need to do is show the app on your phone on entry. Not to mention that they have a prize drawing on the night that include a Valentine's Day Set Dinner at Lily & Bloom! What are you waiting for?
Address: Lily & Bloom, 5 & 6/F LKF Tower, 33 Wyndham Street, Central District, Hong Kong
Time: 8 – 10pm Saturday 13th February, 2016
Price: Free – juts download the app.


If you are looking for something a little more exclusive, then Ming & Match at JinJuu might be a good spot to head to after if Coffee Meets Bagel event didn't go as planned (since they are both in Central)! Featuring games that will help you find your perfect match, a complimentary cocktail as well as dancing, you still get a chance to win at the lucky draw for up to HKD$2000 cash.
Address: JinJuu HK, UG/F, 32 D'aguilar Street, Central, Hong Kong
Time: 10:30pm till late Saturday 13th February, 2016
Price: HKD$150
Love is Blind: Pre Valentine's Day Party
Not all of us want to be super serious about love just yet, and if that's you then this event is perfect for you! Situated in Lai Chi Kok – the event is filled with fun activities and a free flowing mocktail, you get to rock the dance floor with a cupid or have a kiss at the kissing booth.
Address: D2 Place, 9 Cheung Yee Street, Lai Chi Kok, West Kowloon, Hong Kong
Time: 20:00 – 0:00 Saturday 13th February, 2016
Price: Ladies HKD$350, Gents HKD$450
If the Shoe Fits
Free entry for the ladies! For a night to dance away to, there is probably no better place than the Ozone at the Ritz-Carlton. Tickets will include a glass of Veuve Clicquot Champagne, so why not indulge yourself for the night and glam your way to Valentine's Day?
Address: Ozone, the Ritz-Carlton, Hong Kong, International Commerce Center, 1 Austin Road West, Kowloon
Time: 10pm onwards Saturday 13th February, 2016
Price: Free for ladies, HKD$200 for Gents.