State of Art Pool Villa on Black Mountain Golf
Sansara Development Ltd Moo 7, Nong Hieng Road, Hin LekFai, อำเภอหัวหิน ประจวบคีรีขันธ์ 77110泰國
介紹
LOVE THE LIFE YOU LIVE, LIVE THE LIFE YOU LOVE.
Sansara at Black Mountain Golf Course paves the way for a new living experience for the 50+ ACTIVE lifestyle community by offering state of art design, lifestyle, service, security and wellness.
Exclusive luxury apartments and golf course view pool villas come with round-the-clock hospitality at an affordable price. Its on-site team ensures you have a full vibrant lifestyle within a like-minded community.
Developed by BuilderSmart PLC, a publicly listed Thai company based in Bangkok, Sansara targets 50+ active couple who wish to reside in full serviced residence. The project will offer a carefully curated health and care program for its residents, as well as a unique purchase back program designed to provide financial peace of mind for prospective purchasers.
The development is a partnership between the award winning Black Mountain Golf Course, BuilderSmart PCL and IMG, who are experienced retirement sector operators from Australia.
It offers top quality construction methodology, appliances and lighting system including Ultra-energy efficient glass (from NZ), SCG solid wall, LED lighting, Smart Home lighting control system, level sill door and windows, low fall impact and termite resistant floor, slip resistant tiles in wet areas, smoke and heat sensors, and more.
It also provides state of art, modern technology ahead of other developments in Thailand, including CCTV and Infrared security linked to 24-hour manned control centre, CAT 6 cabling system for high speed internet and digital Smart Home automation, Samsung SmartThings for Smart door lock, digital video doorbell, automated lighting control, security control with wireless camera and motion sensors.
The services and facilities includes, villa/condo management, maid service, shuttle bus, personal assistant service, health consultation, 2 rounds of golf at Black Mountain, Tai chi and Yoga classes, and more. Some services and facilities are available with additional fee
There are also 2 bedroom villa types, Slightly smaller 3 bedroom pool villa, at 17.2 M~Baht
*1 Full Black Mountain Golf Member included (membership is only available for Black Mountain Residence)
* Without buying a membership, Sansara owners can enjoy privileges to get complimentary 2 Green Fees
* 1 M Baht luxury furniture voucher included
To view 360 Property Walk Through, please click the following link.
https://kuula.co/share/collection/7ls5b?fs=1&vr=1&zoom=1&sd=1&gyro=0&initload=0&thumbs=3&margin=21&chromeless=1&logo=1
免責條款
購買境外未建成物業是複雜及有風險的。在作出購買決定前,閣下應仔細閱讀所有相關的資料及文件。如有疑問,請在作出購買決定前尋求獨立專業意見。貨幣換算或產生兌換差額,價格僅供參考。
售樓說明書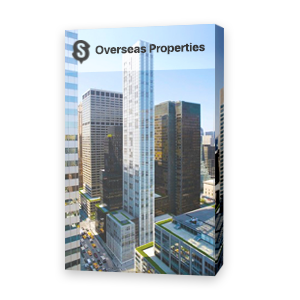 取得State of Art Pool Villa on Black Mountain Golf的詳細資料,以及在泰國買樓的注意事項。