Beachfront Lot
Asan, Guam
Description
LOT Beachfront for sale located on Marine Drive Asan, Guam. Square and level with power, water and sewer all ready onsite.

Guam is an organized territory of the United States and it have all the benefits. It's so much more than its miles upon miles of sandy beaches, waterfalls, coconut trees, and coral reef ready for you to explore. Our unparalleled sunsets, starry night skies, and rolling mountains and valleys help paint a picture of what you'll find here but don't go nearly far enough.

Unravel 4,000 years of amazing history ranging from pre-colonial culture and archaeological sites and the site where Magellan's ships landed, to Spanish forts and WWII battle sites — Guam has many stories to tell. But this is not an island stuck in the past. Our culture and history live on with a cosmopolitan twist, as seen through our international cuisine, amazing 5 star hotels to stay and dine, fun and unique music festivals and vibrant music and fashion scenes.

We have all the high end stores on Guam like Channel, Louie Vuitton, Christian Dior, Dolce Gabbana, and many more. Words fall short. There's only one way to truly understand the beauty and magic of Guam. Visit Guam.

We have international schools like Harvest and Saint Johns were many students from Japan, Korea and China come and study for the summer. Guam is a safe place like no other. 3.5 hours' flight from China, Japan, Korea and Philippines.

We have summer every day and the weather is between 85 degrees to 95 degrees every day of the year. Foreigners can purchase a home in Guam.


Disclaimer
Purchasing uncompleted properties situated outside Hong Kong is complicated and contains risk. You should review all relevant information and documents carefully before making a purchase decision. If in doubt, please seek independent professional advice before making a purchase decision. All prices are for indication only due to currency exchange differences.
Get the Brochure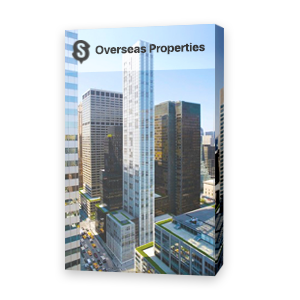 Request detailed information on the project and purchasing property in United States.
Request more Information
| | Apartment Type | Area | Sale Price |
| --- | --- | --- | --- |
| | Beachfront Lot 1 | 7201 Sqft | |
| | Beachfront Lot 4 | 7201 Sqft | |
| | Beachfront Lot 2 | 7201 Sqft | |
| | Beachfront Lot 3 | 7201 Sqft | |