Beach Front Villa 4 Bedrooms
Wichit, Mueang Phuket District, Phuket 83000, Thailand
Description
One fo the few beachfront villas situated on Phuket's stunning Cape Panwa perfect for residential use and for both short and long-term rentals with a great ROI.

The main living areas of this Villa are spread out over two levels. It has 4 spacious bedrooms, two of them with ocean-view, each with it's own study or changing area, one of them with garden view.

The 4th bedroom is arranged as a gym, but can be setup as a 4th bedroom.

All the rooms are light and airy with fan, air conditioning, flat screen 3D Smart TV, fridge and safety box.

Each bedroom comes with en suite bathroom, one with a beautiful Balinese bathroom, indoor/outdoor jacuzzi, another with shower and the master bedroom comes with a sea view jacuzzi.

At the top of the villa, the living room with bar, TV area, with large flat screen Smart TV and high sound quality system, dining area and luxury well furnished kitchen which opens onto the main terrace with it's amazing sea view, jacuzzi and sofa lounge area. Perfect to enjoy an evening cocktail while you contemplate the sunsetting majestically over the emerald sea and an evening sky lit up in a blaze of myriad colours, before enjoying a dinner inside or outside.

Not to forget the large pool on the beach with it's private beach access... just 4 steps from the pool!

This beachfront villa includes a private fitness room with treadmill, table abs, weights, indoor bicycle with flat screen Smart TV screen and sound bar.

Here and everywhere the sense of openness is immediate and personal: the tropical sky above and the broad landscape below merging constantly with one's own inner space.

The Villa has 4 bedrooms, each using lovely fresh cool cotton linen. They are:

Bedroom 1: King-sized bed, air conditioning, ceiling fan, TV, DVD, luxury en-suite bathroom
Bedroom 2: King-sized bed, air conditioning, ceiling fan, TV, DVD, luxury en-suite bathroom
Bedroom 3: King-sized bed, air conditioning, ceiling fan, TV, DVD, luxury bathroom shared with bedroom 4
Bedroom 4: Twin beds, air conditioning, TV, DVD, luxury bathroom shared with bedroom 3
NOTE: Bedroom 4 is usually arranged as a fully-equipped gym, but can easily arrange the room as a twin bedroom.

The bathrooms at the Villa are both contemporary and luxurious. You will find they equal the luxury found in any 5-star hotel:

Bathroom 1, with it's stunning sea view is an en suite to bedroom 1. It consists of two washbasins, a bathtub for 2 people with rain shower, hairdryer, individual luxury toilet, towels and indoor shoes.

Bathroom 2 is the largest of the house with inside two washbasins, toilet, bathtub for 2 people and an outside large rain shower. It has a hairdryer, individual luxury toilet use, towels and indoor shoes.

Bathroom 3 is en suite, consisting of one washbasin, rain shower and toilet. It has a hairdryer, individual luxury toilet use, towels and indoor shoes.

Bathroom 4 is the living room guest bath and toilet. It consists of one marble washbasin, and separate toilet.

The villa is located in the South-East of Phuket in the Cape Panwa area, a quiet, lovely situation between sea and jungle.

The Cape Panwa peninsula is known for its quiet, lush vegetation and gentle way of life, from where you can admire and enjoy local life, beautiful islands and beaches around, including Koh Phi Phi and Koh Lon.

The area itself offers you everything you need, from tennis nearby, fitness, spa and massage on the beach, world-class dining and even a private beach access.

From the villa, the famous Cape Panwa Beach with its locals restaurants and gourmet restaurants are just five minutes by car.

10 meters to Ao Yon Beach with views of distant islands, white-sand beach and clear blue sea, that allows year-round swimming.
Beach Advice: There are only a handful of select resorts in Phuket that offer a truly private beach experience. The beautiful beach in front of The Beach House is protected by private roads which means you won't be fighting for space with hundred's of other holiday-makers, you won't have jet ski's zooming past all day and you won't be bothered by beach 'touts' trying to sell you their wares. It is luxurious, very beautiful and has high quality beach restaurants, massage boutique, a water sports and sailing operator plus a few luxury private properties.

Ao Yon Bay's lovely beach offers safe swimming, 365-days a year.

5 minutes to Phuket's highly acclaimed aquarium, and a must for all the family
5 minutes to Cape Panwa and it range of local boutiques, night market, coffee shops, bars, restaurants and sea promenade.
5 minutes to the luxury resort of Sri Panwa, Phuket's finest resort and home to three of Phuket's finest restaurants (Japanese, Thai and International), it also has Baba's Nest voted as the World's 2nd best beach bar by CNN Traveller. Cocktails here as the sun sets are a magical experience.
10 minutes to Phuket Town, the island's thriving capital and historical centre, with is fabulous restaurants, bars, food markets, shopping and facilities.
15 minutes to Phuket's famous Night Market with 100's of bustling stalls selling food, locally made products, gifts, handicrafts, beauty and fashion products.
15 minutes to Phuket Islands main shopping centre, with 100's of international brands, 30 - 40 restaurants, gift shops, cinema, delicatessen, 100+ fashion shops, plus international supermarket.
20 minutes to Asia's largest seated Buddha, plus Phuket's main Buddhist temple complex.
20 minutes to the nearest golf course, and a further 3 courses within 10 minutes more.
15 - 40 minute boat trip away from 8 of the most stunning islands off of Phuket's southern coast.
Kids activities (if you wish to leave Ao Yon Beach), including, on-sea inflatable water park, water park with slides, zoo/safari park, go karting, ATV rides, elephant rides and trekking, cable water skiing, jungle adventure parks, are all within 5 – 30 mins away.
5 – 30 mins away: Several golf courses, tennis and sports facilities, horse riding, rafting, 4x4 safari adventures, mountain walks, hiking, mountain and road biking, paint-ball and shooting ranges.
Private yacht charter, organised boat trips/cruises, water sports, paddle boarding, jet ski, water skiing and sailing can all be arranged locally.

1 - 5 minutes to ATM, grocery store, convenience store, taxi, pharmacy, bakery, local restaurants, beach walks, side-walk cafés, gift shops, tour shops, motorbike hire, massage, hairstyle, health & beauty treatments.
1 minute to Phuket's most beautiful public beaches that allow year-round swimming.
10 minutes to daily local fresh fruit, vegetable, fish and meat markets.
Only 10 minutes to Phuket Town, with hundreds of attractions, bars, clubs, local and international restaurants and shopping.
15 minutes to Phuket Islands main shopping centre, with 100's of international brands, with 30 - 40 restaurants, gift shops, cinema, 100's of fashion shops, delicatessen and supermarket.
45 minutes to Phuket Airport.

Size
2690.98 - 2690.98 Sqft
Disclaimer
Purchasing uncompleted properties situated outside Hong Kong is complicated and contains risk. You should review all relevant information and documents carefully before making a purchase decision. If in doubt, please seek independent professional advice before making a purchase decision. All prices are for indication only due to currency exchange differences.
Get the Brochure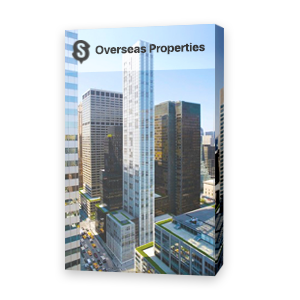 Request detailed information on the project and purchasing property in Thailand.
Request more Information
| | Apartment Type | Area | Sale Price |
| --- | --- | --- | --- |
| | Beach front Villa Phuket Thailand | 2690.98 Sqft | |