RAW5254: Rawai
Phuket 83100, Thailand
Description
There are 6 detached villas with 3 bedrooms each, build in same time and with completion in June 2016
EUROPEAN SYSTEMS for: Electric, Hydraulic, Canalization, Energy saving, Safety which been designed and supervised by Italian engineers.
The houses can be called SMART not because of electric, air con, alarm control, but because the houses are built with the latest MATERIALS (pipes, cables) valid for 50 years up and the INSTALLATION done to the latest European standards. All systems can be easy maintained and fixed at low cost without breaking the walls, ceilings as the Local systems does.
The villas are updated to the latest construction and infrastructure standards. And all new technologies which are coming so fast will be easy and cheap to integrate in the future.
3 YEARS guarantee for systems.
Completion of constraction - June - September 2016
Centralized 40,000L water storage tank with2 steps water filtration. Pure water comes to the property. No risk to block water pipes inside the house Rain water collection. Source of free water. Centralized IMHOFF septic tank with anaerobic bacteria. No need to clear it. Connection to the municipal drain. No dirty water goes to the land. Centralized Electric and Water meters. Easy service, all in one place. Project's Centralized Electric Main Distribution Board. Easy service, all in one place Project's underground cables and lines/ Not only esthetic, but also safe. Life Saver system. Protecting people from Electric shock. European Load Center in each house, in plastic box, which doesn't conduct electricity. Protecting people from Electric shock. European made electrical panels and elements. Circuit Breakers. Protecting appliances from high voltage and damage. Under floor wiring with branch boxes on the wall inside the house. Easy access to add/replace new cables, without breaking walls and ceilings. Thermostat Water storage 200 L, heaters. Energy saving. Instant hot water supply. Energy saving/light bulbs Automatic/Emergency/light. Italian made, 6 hours non stop, rechargeable. Fire alarm PPR (polypropylene) water pipes. Life time from 50 years. Resistant to high water pressure, corrosion and high temperatures. Drain ventilation. No bad smell from pipes. Multilayer pipes for air conditions. No risk of cooling Freon Leakage. Specification of highest quality materials and recognized brands Italian imported tiles size 1 X 1 m and 3 X 1 m Rental program is available on request. Financing.
Size
2798.62 - 2798.62 Sqft
Disclaimer
Purchasing uncompleted properties situated outside Hong Kong is complicated and contains risk. You should review all relevant information and documents carefully before making a purchase decision. If in doubt, please seek independent professional advice before making a purchase decision. All prices are for indication only due to currency exchange differences.
Get the Brochure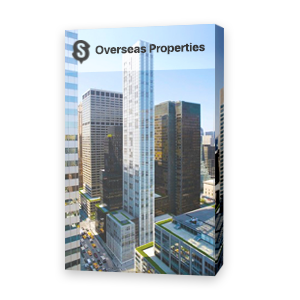 Request detailed information on the project and purchasing property in Thailand.
Request more Information
| | Apartment Type | Area | Sale Price |
| --- | --- | --- | --- |
| | 3 bedrooms | 2798.62 Sqft | |