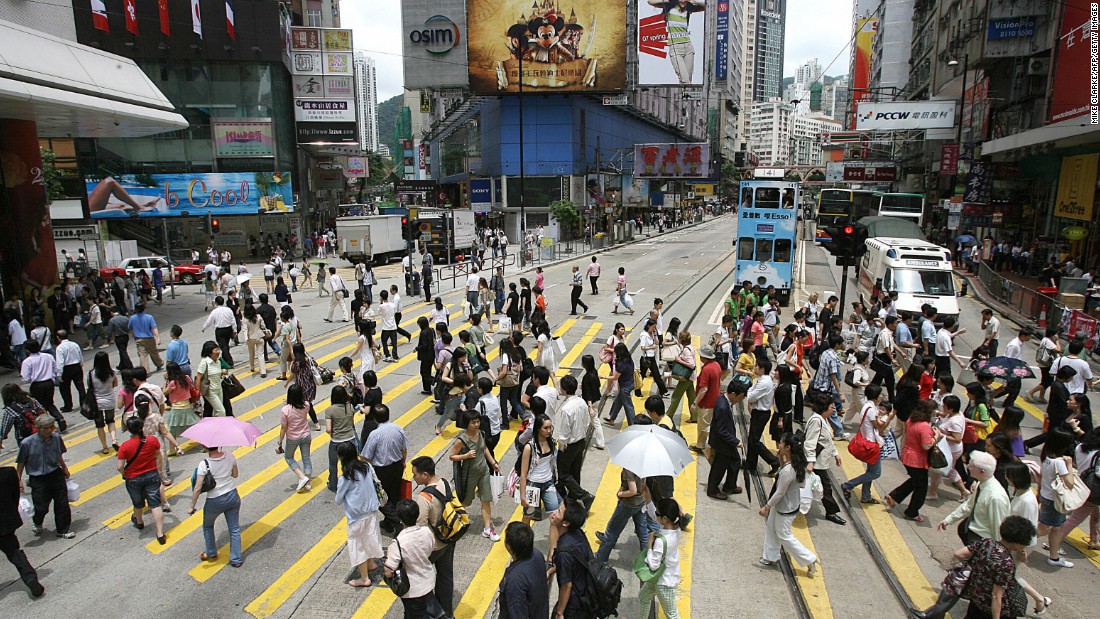 Once a game for only a few, outbound property investment has gained popularity among the mass market in recent years. Property investors are looking at overseas real estate as a way to skirt high domestic home prices and diversify their portfolios.
If you are a developer with a new property development or an indie home seller in the existing home market, you may be prompted to target Chinese investors in your strategy to sell property abroad. A usual tactic is listing with a real estate agent or an online real estate platform that has the desired local reach.

But this time is different. Things have changed. The Beijing government has been cracking down on overseas transactions to keep capital outflows and debt risks under control.

Together with an unstable Sino-US relationship, offshore property investment by Chinese buyers hit a four-year low at US$15.7 billion in 2018, plummeting 63% in volume year-on-year, as data from Real Capital Analytics showed.

While China still has one of the biggest reputations for outbound real estate, property investors from Hong Kong are currently outpacing them. A 2019 survey by Knight Frank showed that Hong Kong outranked Mainland Chinese in international property investment last year:


The new trend rightfully puts the demand from Hong Kong into spotlight.

Hongkongers are one of the most avid overseas property investors for a few reasons:

A high concentration of the super wealthy
Sky-high housing prices in the city
Cultural belief in real estate ownership
1. A High Concentration of the Super Wealthy

Last year Hong Kong overtook New York to become the world's richest city, according to the World Ultra Wealth Report from Wealth-X. With a population a little shy of 7.5 million, almost 270,000 of them are worth US$30 million or more. To put it in perspective, that means 3 in 100 Hongkongers have a net worth that is equal to 40 average new homes in Inner London, using the UK House Price Index.

These numbers are growing quickly too, as funds from the US and China continue to pour into Hong Kong¹.

2. Sky-High Housing Prices in the City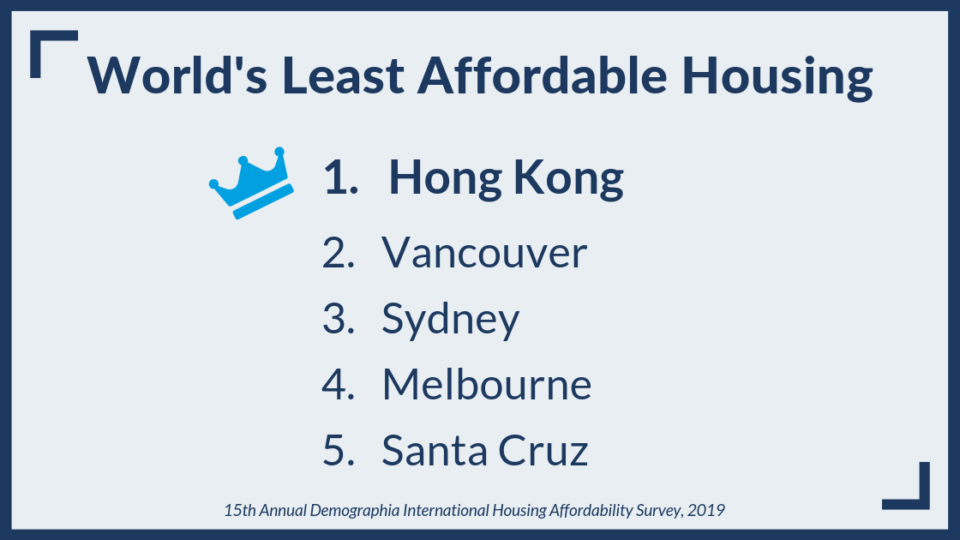 For the 9th consecutive year, Hong Kong was ranked the most expensive city to live in around the world as measured by the median house price divided by the median household income. While wealthy on a global scale, Hongkongers still find it difficult to afford a home in the place they live in.

Although it has been lucrative to invest and flip houses in Hong Kong for many years, the upfront costs are getting way too high for the locals. They are now taking their visions to invest abroad.

Countries like the UK, Australia, and Japan are the top of their list of real estate investment. It is more than just cheaper housing – family-focused Hongkongers take into account the access to good education for children, career prospects, and social stability.
For retirees, key determining factors are a low cost of living and access to leisure activities. Southeast Asian countries such as Malaysia, Thailand, and Vietnam perfectly match these demands and are increasingly popular².

3. Cultural Belief in Real Estate Ownership
It is common to see property as a long term financial safety net. What is often not discussed is the cultural aspect of Hongkongers' passion for real estate investing.

Owning a place called home is considered one of the first steps to starting a happy life and family. Even when the housing prices are sky high, many see home ownership as a prerequisite to considering marriage. Property is often called "Hong Kong's national sport" for the amount of conversation and press coverage it sparks locally.
For some, buying overseas property is a way to get on the domestic property ladder – to eventually be able to afford a place in the city with the returns from real estate investments aborad.

Choosing Partners: Hong Kong Real Estate Agents vs. Online Platforms

If you don't have a dedicated team in Hong Kong, marketing your property through Hong Kong real estate agents or online platforms based in Hong Kong gives you access to local expertise and exposure.

In a city where real estate can be a highly profitable business, there are many who share the pie. From Hong Kong real estate agents to online platforms, who should you work with?

It is crucial to figure out which specific segments of the overseas market you want to target before selling property abroad.

There are real estate companies stationed in Hong Kong but they may only cater to Mainland Chinese property investors. Some have users who are only interested in the already active local property market; some perform better in the rental space. These may not be what you are looking for.
Having a target property investor profile in mind can help you choose a Hong Kong real estate agent or online platform that has your desired demographic.


The market segment for overseas property is usually more educated and internet savvy. Although the actual investment process may involve more third parties, these property investors take it upon themselves (or people they trust) to research and study overseas listings online.

85% of Spacious' 500,000 home searchers per month are Hong Kong residents and university graduates. They spend up to 8-minutes per session on our website and mobile app every day on average. The typical household income is over US$11,000 a month, 3 times more than the city's median household income.

You will sell more property if the real estate agent or platform you choose to work with has a dedicated team for overseas property listings. They have a better understanding of your target market segment's motivations and behaviors, such as what locations, property types, and features they are searching for.

For example, newer developments, especially the ones with name recognition and well-known architects, are a powerful draw for Hong Kong property investors as they tend to be associated with a stronger rental income.

The knowledgeable and tech-savvy Spacious team can help you craft a localized, eye-catching message to advertise your listings. Spacious was founded on the principles of superior design and user experience in the Hong Kong market. The team has expertise in optimizing digital advertising to drive property transactions.
Contact Spacious international sales team today to learn about the different marketing and engagement options we offer for overseas listings.
---
¹ US investors remain top buyers of Asia-Pacific commercial property, SCMP, March 2019
² Buying a property overseas: preferred destinations for Hong Kong investors, SCMP, March 2017