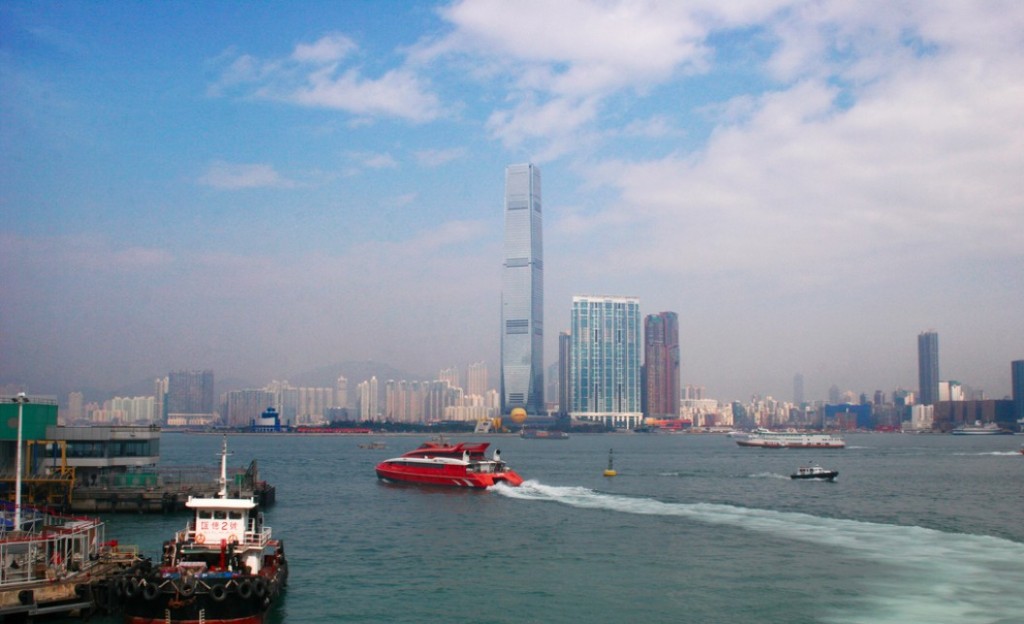 Hong Kong Office Property Landlords Race To Sell As Mainland Buyers Push Up Prices — An SCMP.com article reports on several recent transactions by mainland Chinese companies who continue to look for investment opportunities outside of China. Market remains strong as evidenced by Henderson Land's sale of Golden Centre, which sold at a valuation near Central Grade-A pricing despite its Sheung Wan location.
Hong Kong Has Least Affordable Housing, Remains At Risk Of A Bubble — A UBS study indicates that Hong Kong has least affordable housing among global financial centers, ahead of London, Paris, Singapore and New York. — SCMP.com
Island Garden Launch Prices Show Renewed Confidence from Developers – Nan Fung released price lists for the first round of sales at it's new project Island Garden in Shau Kei Wan.  After recent strength in the primary market, Developers appear to be regaining confidence with Island Garden's pricing launched in the range of HK$20,272 to HK$29,821 per square foot. Developers continue to offer significant discounts and financing packages. – SCMP.com
Hong Kong's Newest Property Scam? — SCMP.com reports that a gang member was recently arrested due to involvement in a fraud operation in which a man was scammed out of HK $3 million. The gang pretended to be flat owners in Festival City in Tai Wai.


Nan Fung Partners With Spacious — The leading residential and commercial property developer is working with Spacious to promote the residential development Island Garden in Shau Kei Wan. — Spacious.hk
Mainland Drives Thirst For Office Space In Hong Kong — The Shenzhen-Hong Kong Stock Connect continues to lure mainland Chinese investors to Hong Kong, and there continues to be a demand for Hong Kong office space. — China Daily Asia
Hong Kong Property Fluctuates in 2016, What's Next — A Currentbiz.io article takes a look at the fluctuating Hong Kong property market. Some believe that a further slowdown in China's economy could have a severe impact on South East Asia markets.


Cement Prices To Rally Thanks To Booming Property Market — Domestic property developers are accelerating construction due to an increase in sales. This has had a huge impact on cement manufacturers in the mainland and Hong Kong. — SCMP.com