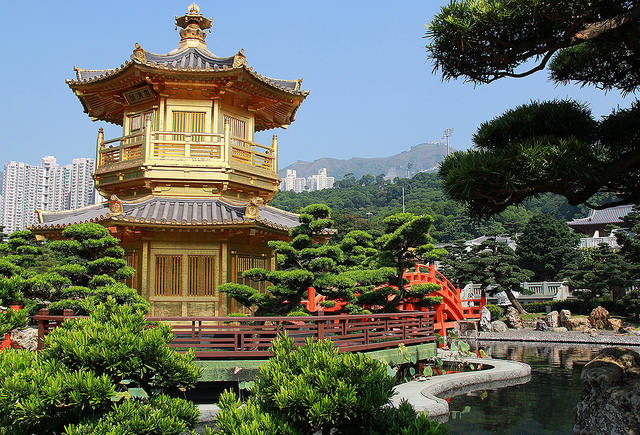 Temple, a place for people to wish for good luck and prosperous future, has its popularity in Hong Kong. Modernized as Hong Kong is, there are still a number of temples scattering in this cosmopolis. Despite the majority being Buddhist temples, a diversified collection of temples of different religions also exist in Hong Kong, which makes the city fruitful, from a religious perspective.
Buddhist Temple
One of the well-known Buddhist deity is Tin Hau. In the past, people worshipped her for marine safety given that there were a lot of local fishermen and businessmen travelling around the south eastern area. There are quite a few locations that you can visit this temple, inclusive of Yau Ma Tei and Tin Hau MTR station.
Hindu Temple
In order to accommodate the population of Hindus in Hong Kong, around 40,000, a temple was established in 1953 in Happy Valley. Currently, it serves as a socializing and praying hub where Hindus can participate in yoga sessions and spiritual lectures. Festivals and some particular rituals are also held here, such as Songkran, Diwali, engagement and marriage. There are also religious music and preaching sessions taking place on every Sunday morning.
Sikh temple
Due to the British colonial background, there were numerous Sikhs from India serving in the Hong Kong military, and therefore the temple was built for their religious needs. Services provided here are very comprehensive, such as religious and academic tutoring courses. Facilities including Kindergarten, library and tentative accommodation are offered as well. Praying sessions generally take place on every morning and evening, yet there are also extra convocations happening during their festivals.
Mosque
So far, there are 5 mosques are located in Hong Kong, and the Kowloon Masjid and Islamic Centre on Nathan Road in Tsim Sha Tsui has a capacity of 3500, which is the largest in Hong Kong. The muslim population in Hong Kong is currently approximately 220,000, with Chinese and Indonesian being the majority.