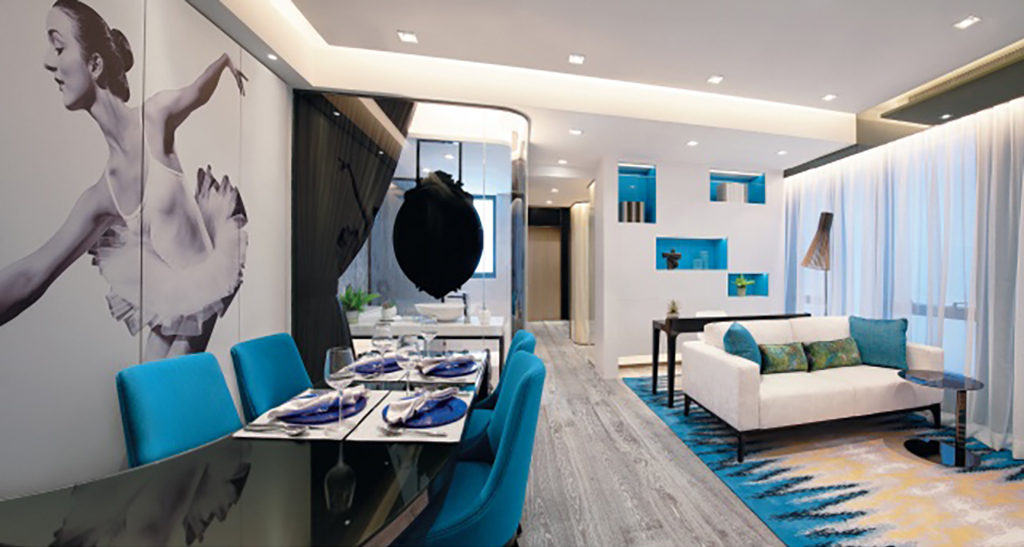 Kerry Provides 80% Mortgage for Mantin Heights
Kerry Property will provide a mortgage up to 80 percent of the home value for its Mantin Heights project in Ho Man Tin while it launched another batch of 143 flats yesterday. The repayment period could be as long as 28 years. It is offering an interest rate at P-2.75 percent for the first three years, and P-1 percent for the rest period. During the first three years, flat owners only have to pay the interest and no stress test is needed.
Two Tuen Mun Projects Roll Out Extra Flats
Two new projects in Tuen Mun are receiving warm response from investors. HKR's 2GETHER launched its remaining 88 flats, with an average price at HK$13,874 per square foot. Meanwhile, Wheelock Properties will sell additional 48 flats at project NAPA. The new batch included 25 two-bedroom units, 13 three-bedroom flats and 10 special units. The developer priced the new batch yesterday at between HK$5.88 million and HK$12.32 million, or HK$12,177 to HK$17,852 per square foot.
Sino Won Sham Shui Po's Redevelopment Project
Sino Land won the redevelopment project at Sham Shui Po through its subsidiary Elite Land Development, said Urban Renewal Authority yesterday. The project site, scheduled to be completed by 2020, covered an area of 5,845 square feet. It is expected to offer a residential gross floor area of 43,809 square feet with 80 units and a commercial GFA of 8,762 square feet.
For more information on property news and prices, please visit our website at https://www.spacious.hk/ .