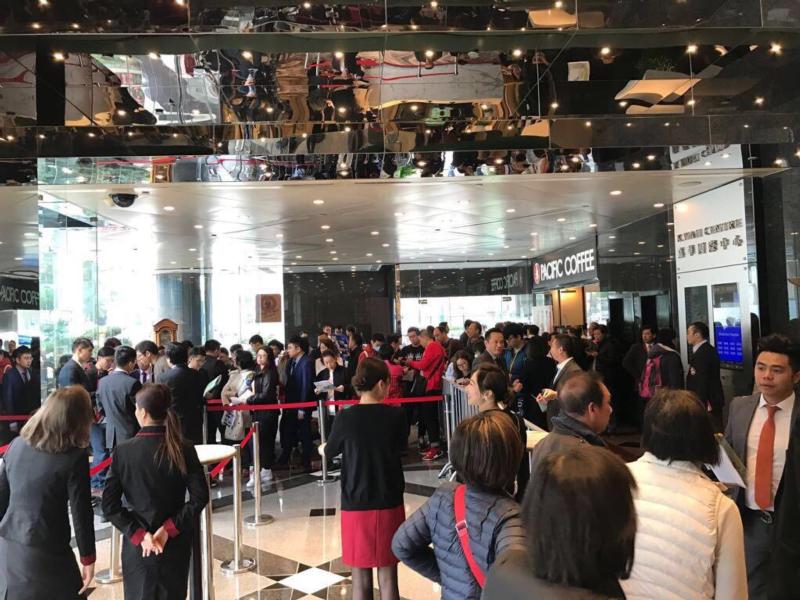 Buyer Snaps Up 6 Flats from K.City for HK$68m
K Wah International unloaded all 168 flats available from its K.City residential project in the second round of sales yesterday. One local buyer spent HK$68 million to acquire six flats at the Kai Tak development. The developer also sold seven flats, ranging in size from 372 to 797 saleable square feet, from K.City by tender to a local buyer for about HK$70 million. Meanwhile, Sun Hung Kai Properties will put on sale 13 flats from the second phase of Grand Yoho in Yuen Long on Monday. On the other hand, Cheung Kong Property sold two houses from its Ngau Tam Mei residential project, Crescendo, by tender for HK$76.8 million. One of the sold houses set the highest cost per square foot in the project, at HK$23,231.
New World To Roll Out 5 News Projects this Year
New World Development (0017) said underlying profit in the first half to December soared by more than 52 percent year on year to HK$5 billion. Net earnings for the period amounted to HK$4.34 billion and an interim dividend of HK$0.13 has been recommended by the board. Property sales in Hong Kong stood at HK$4.73 billion, with the sales target for the period achieved, including sales last month of flats at the Pavilia Bay. Executive vice chairman Adrian Cheng Chi-kong said New World might launch this year the sale of flats in 5 new projects, including Mount Pavilia in Clearwater Bay, which can provide 680 flats, the Artisan House in Sai Ying Pun and two low-rise projects in Yuen Long.
Sino Land Earned HK$9.5m from Property Sales
Sino Land (0083) said underlying net profit, excluding the effect of fair value changes in its investment properties, fell 8.7 percent year on year to HK$2.75 billion in the first half to December last year. Overall revenue from property sales during the period amounted to HK$9.5 billion, up 32 percent year on year. The developer launched Park Mediterranean in Sai Kung and sold about 46% of the flats in the project.
For more information on property news and prices, please visit our website at https://www.spacious.hk/ or follow our LinkedIn Page.