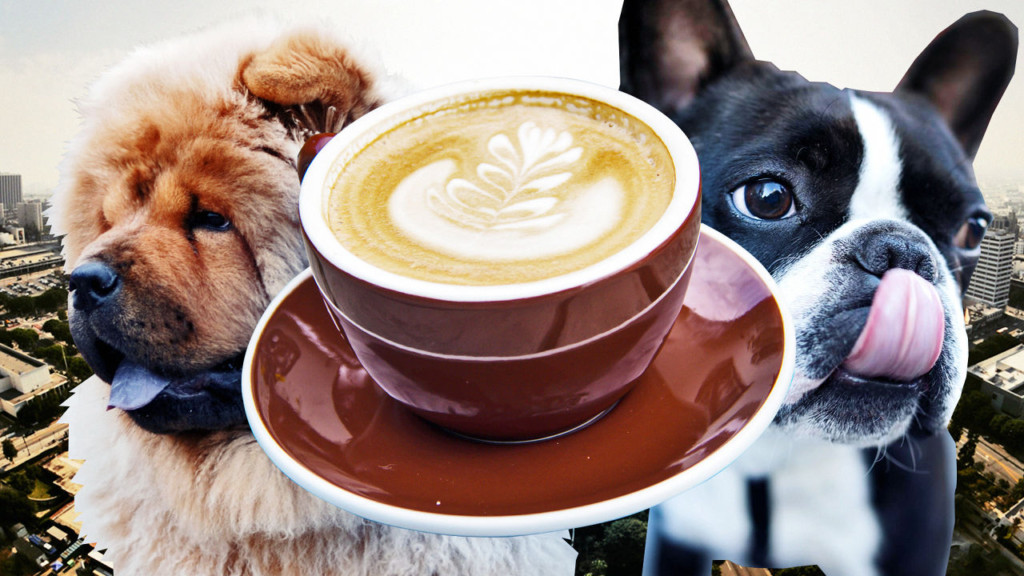 Having a ruff day / week? Aw, we are so sorry to hear that! We wish we could give you a hug. Sadly we can't, instead we can share you cool spots for a pick me up : Dog / Cat cafes. We guarantee these paw-ridise and their four-legged friends will make your week, or vice versa!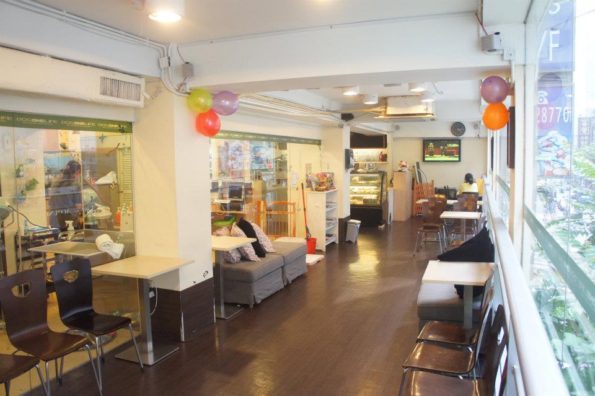 1. Dog One Life Café
If you're one to pamper your pets with gifts, treats, grooming services and other supplies, visit Dog One Life Café. This pet café in Wanchai serves as much human food as it does dog's treats and you can even share your bite with the furry pals. Sharing is caring, right?
Address : 1/F, Caine Mansion, 384-388 Lockhart Road, Causeway Bay
Opening Hours : Mon-Sun 12:30-21:00
Tel : 3105 5912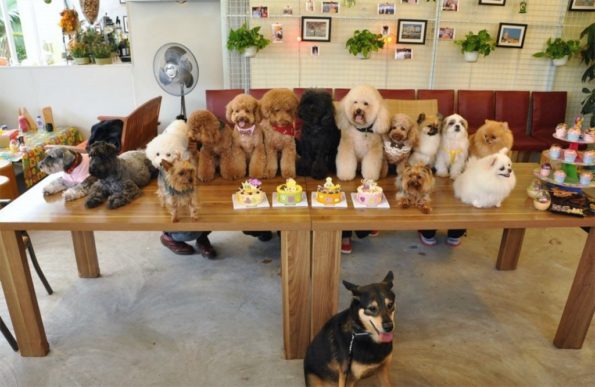 2. SUS Pet Café
SUS Pet Café, with its catering / BBQ venue-cum-dog playing facility, functioning swimming pool, ball pool (for lil puppies) & photo props – might be the best option for those looking for an experience beyond petting. Reservation is needed for catering, book ahead to avoid disappointment.
Address : 158 Shek Wu Tong Tsuen, Kam Sheung Road, Pat Heung, Yuen Long
Opening Hours : Tue-Sun 12:00-23:00 (Closed on Mon)
Tel : 2483 2000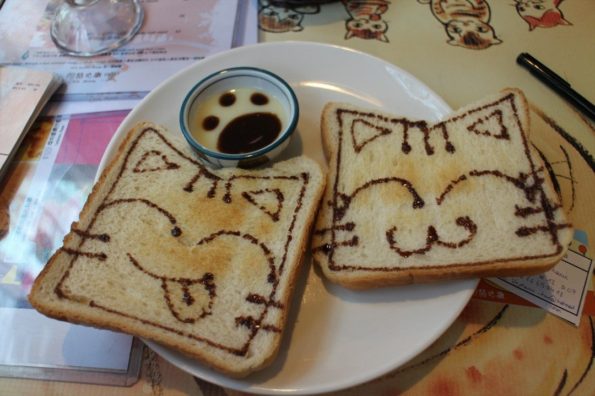 3. Cat Store
Cat Store is a small and cosy home to nine darling felines, which means you don't have to run around the place for 20 minutes for a photo op. Spend quality time with these precious kitties while you sip on your delicious drink and cat-themed bites.
Address : Flat D-E, 3/F Po Ming Building, Fu Ming Street, Causeway Bay
Opening Hours : Sun-Thu 12:00-23:00 & Fri-Sat 12:00-24:00
Tel: 2710 9953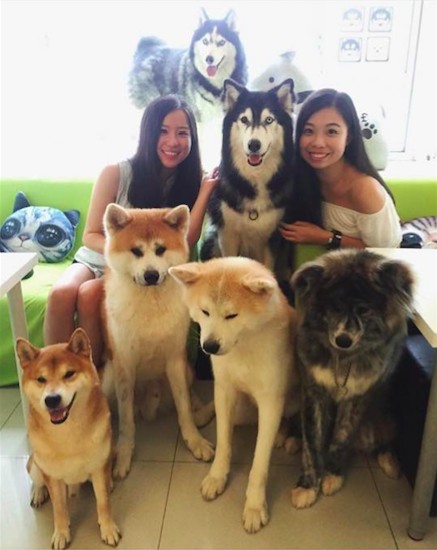 4. OnDogDog Café
If you are a devoted dog-lover, you might have already heard about OnDogDog Café. The cafe is famous for their own squad – three huskies, one akita and one shiba – that will keep you on your feet, by having you run after them or well, just barking excitedly at you. Alternatively, you can bring your own beloved pooch to share a variety of yummy and nutritious snacks with their resident dogs. Join the pup party!
Address : 1/F, 3 Soares Avenue, Ho Man Tin
Opening Hours : Mon-Sun 13:00 – 22:30
Tel : 9045 2766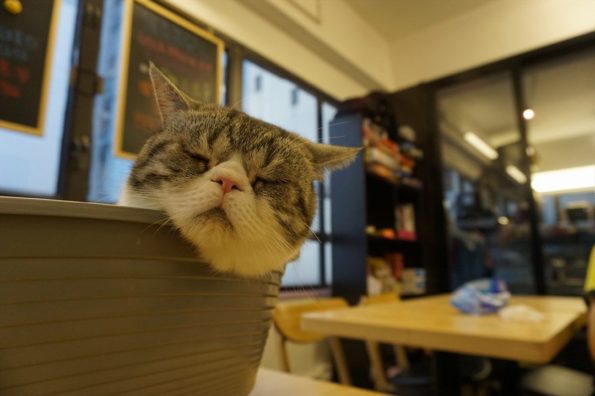 5. Café de Kitten
Make a trip down to Café de Kitten if you are looking for place with chill European park vibe and homey ambience. Go meow or fuurever!
Address: 701, 7/F, 1A Pakpolee Commercial Ctr, Sai Yeung Choi St S, Mong Kok
Tel : 3568 5387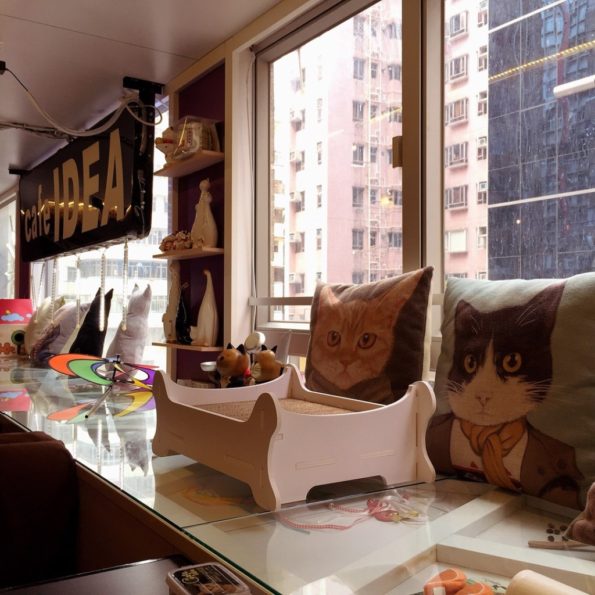 6. Café Idea
Tucked away in Mong Kong, Café Idea is made lively by three adorable British Short hair cats. This intimate café is the purrfect place to unwind with your feline companions – it's cosy and serves drinks (named after cat breeds) and surprisingly delicious foods (Japanese sweet potatoes, truffle pasta etc). Also with your friends with board and card games on offer.
Address : Shop 406, Sincere House, 83 Argyle St, Mong Kok
Opening Hours : Mon – Sun 13:00-01:00
Tel: 2381 2390