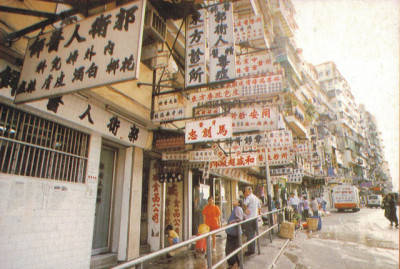 The Kowloon City nowadays is a far cry from the scenes that you would have seen in the 80s. Did you know that Kowloon City's history stretch as far back as the Qin Dynasty in 221 to 206 BC? As a seaside town, it was famed for its pearl production and a milder climate.
As the centuries went on, it eventually became a salt yard in the Song Dynasty (which, by the way, was almost a century ago). The government officials used to sell salt to the civilians here, and there even used to be an army stationed here in case a riot occurs since salt was considered to be a precious commodity.
However, what the Kowloon City is most famous for is the Kowloon Walled City that was built during its salt yard times. What started out as an outpost turned into a government official court. After the signing of the Treaty of Nanjing when Hong Kong Island was leased to Britain, this small post was fortified for the authorities to keep a closer eye to the British.
In fact, the Walled City is excluded in the lease of the wider Hong Kong to Britain in 1898. Although claimed by the British a year after, little was done to change the city and it was mostly neglected and partly destroyed during WWII.
When the Japanese finally surrendered, the city was once again claimed by China who announced that the city is under their protection. This attracted many to seek refuge in this city, and a hands off approach from both sides had turned it into a cradle for crime. Controlled by the Triads during the 50s to 70s, it boasted a population of 33,000 in 1987 when the government finally announced a plan to take down this 2.6 hectare of overpopulated land.


With the Walled City now a park and the airport relocated, Kowloon City is not what it used to be thirty years ago. Aside from the new properties built, there are many Thai immigrants who have settled in this area, bringing with them their culture, festivals and of course, cuisine. The area south of the Kowloon Walled City is now nicknamed Little Thailand. Songkran is celebrated in the area and even made national news in 2014.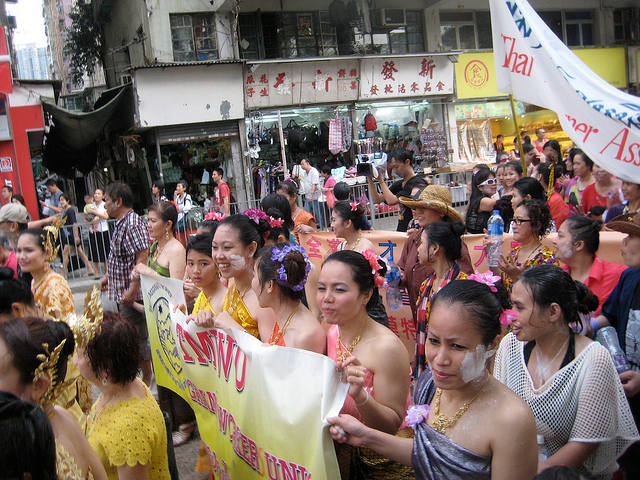 Now let's talk restaurants. It's no secret that Hong Kong people love their food, and Thai cuisine had always been on the top of the list as well. Given the current Thai population in Kowloon City, I am sure you won't be surprised to find that there are many great Thai restaurants to choose from.  A great choice would be the Cheong Fat House, which offer authentic food at reasonable prices; if you are more of a grill person, then the Mini Bangkok Seafood and Grill is the one for you.