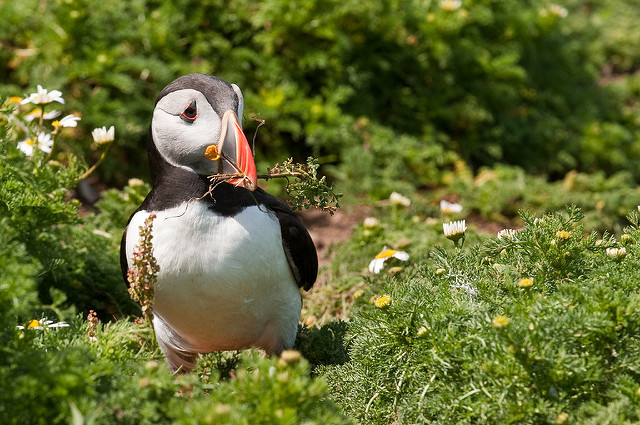 Asian cuisines are not the most vegetarian friendly bunch, and even if you stumble upon some delicious veggie-only treat, it might just be cooked with something that's not vegetarian friendly (think meat-based broth). There only ever seems to be those vegetarian meat restaurants selling, well, meat-looking vegetarian food. Thankfully, there are still a handful of restaurants in Hong Kong that serves some veggie-looking vegetarian. Based on their reviews, I have complied top 5 of them here for you:
Wild Thyme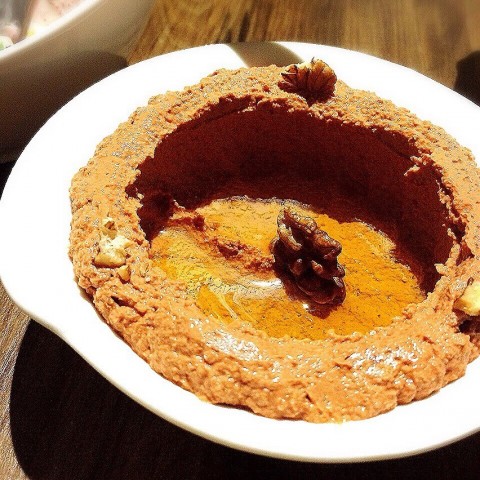 A Middle Eastern restaurant that serves some innovative and creative options, the reviews on Wild Thyme on Open Rice is off the chart. They boost to use seasonal vegetables and ingredients, and offers no salt and no oil options for those who might need them.
From Salad to Hummus to macaroni, you can't say that vegetarian food doesn't have style or taste.
Address: Room 401-402, 4/F, Lee Wai Commercial Building, 1-3 Hart Avenue,Tsim Sha Tsui
Opening times: Mon – Fri 12:30 – 14:30, 18:00 – 23:00; Sat – Sun: 18:00 – 23:00
Dic Shui Fong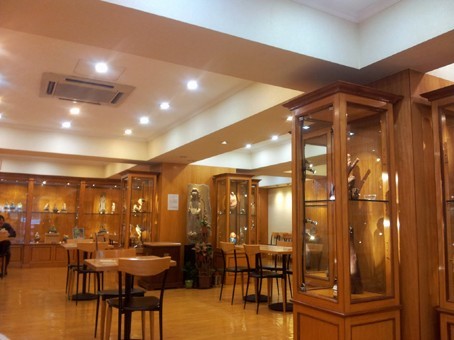 A little out of the way, Dic Shui Fong is a restaurant with a Buddhist philosophy and thus a vegetarian restaurant. The Chinese meaning of Dic Shui Fong is a reference to 'returning a favour', and with an elegant and bookish décor, this relaxing setting is perfect for those who wants to enjoy a peaceful, quiet meal. Though it also severs some of the vegetarian-meat dishes as well, there's plenty of other options as well as a dizzying variety of drinks for you to choose.
Address: 2/F, Block B, Cambridge Court, 84 Waterloo Road, Ho Man Tin
Lee Ocarina Café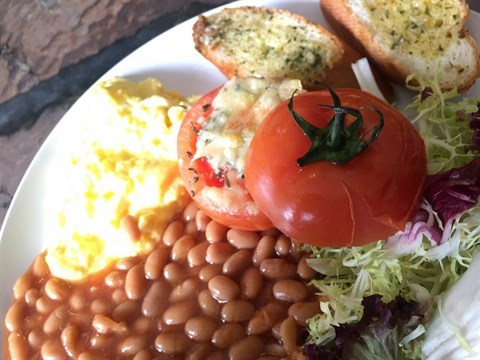 An unexpectedly serene café coupled with clay pipe music, many foodies on Open Rice describe this restaurant as a 'surprise find'. Located in Lamma Island, it's run by a couple with the husband playing the clay pipe music (albeit on recording) and the wife cooking vegetarian dishes for guests. Here you can learn about clay pipe as you wait for your orders to be made immediately. Once again, you might find some vegetarian-meat here, but this place is 100% vegetarian friendly. If you ever head to Lamma Island, don't miss this unique clay pipe vegetarian restaurant, because you will be hard pressed to find one like this.
Address: 45 Yung Shue Wan Main Street, Lamma Island
Opening hours: Tue – Fri 11:00 – 18:00; Sat – Sun and Public holidays: 11:00 – 21:30
LN Fortunate Coffee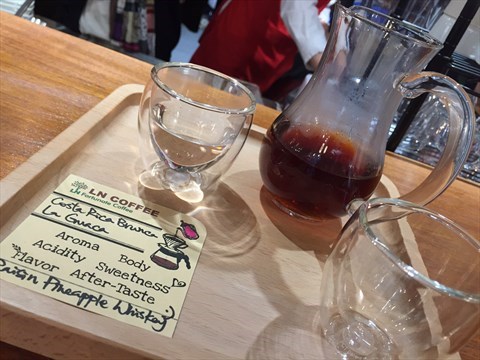 You might have guessed from its name, LN Fortunate Coffee aims to create a sense of fortune and love for its customers. Spoiled for choices from vegetarian-meat dishes to salad to signature coffees, if the food doesn't make you stay already, the high ceiling and western décor that transport you to a movie-like scene will keep you there all day long. With homemade bread and attentive staff, it's the perfect little vegetarian chill spot!
Address: G/F, 188 Second St, Sai Ying Pun, Western District
Opening times: Mon – Sun 9:00 – 22:00
I Vegetaria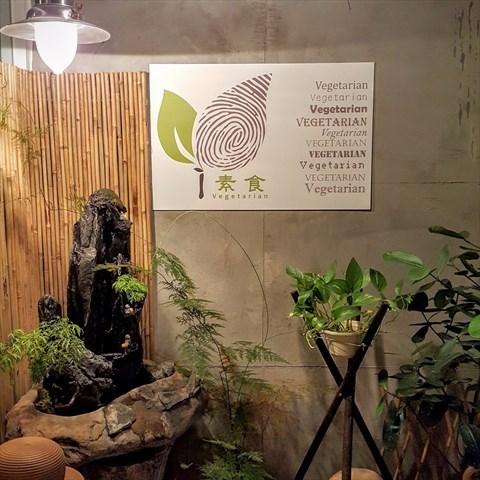 Located in an industrial building deep in the heart of Kwun Tong is the I Vegetarian restaurant. With an open plan kitchen, you get a homey feeling watching the chef prepare the dishes and there's usually a daily special menu. Avoiding the use of vegetarian-meant, they serve some innovative cuisine such as Avocado Fried Rice and various Chinese desserts that's suitable for vegan, it's truly a hidden gem.
Address: Room 24, 2/F, Shing Yip Industrial Building, No. 19-21 Shing Yip Street, Kwun Tong
Opening times: Mon – Sun 12:00 – 17:00