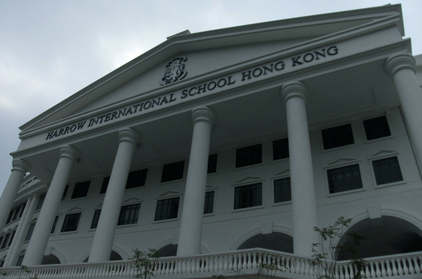 Moving to a new country can be stressful. For parents, it can be daunting. Aside from dealing with the move, the new job and looking for your new home – but what about finding a new school for the children?
Hong Kong international schools are an excellent choice for expats moving here.
How many international schools in hong kong?
There are 33 International Elementary Schools and 38 International Secondary Schools in Hong Kong. See here for the full list.
Some of our favourites
While there are many international schools, each with their own merits, across different Hong Kong neighbourhoods, we've compiled a list of 5 standout schools to help make your life just a bit easier.
1. Yew Chung International School (YCIS)
Established first in 1932, the Yew Chung Education Foundation now provides programs from early childhood through secondary, and has campuses in Hong Kong, Shanghai, Beijing, Chongqing, Qingdao and in Silicon Valley, United States with over 6,600 students. YCIS's academic curriculum is based on a rounded approach to learning, with students graduating through IGCSE or the International Baccalaureate (IB) Diploma Program. YCIS is one of the first in a long line of Hong Kong international schools, and has done remarkably well through all the years.
One of YCIS' strengths lies in its equal promotion of English and Chinese languages, encouraging students to learn two world languages in their studies. This is emphasized by their appointment of two Co-Principals, one Western and one Chinese, in administering and managing the schools.
The education program at YCIS is British-style, ensuring high standards and allowing for smooth transitions for international students moving between countries. The YCIS Campuses in Hong Kong are based in Kowloon Tong.
Find an apartment in Kowloon Tong
2. American International School (AIS)
Another Hong Kong international school near YCIS is American International School. AIS is an accredited, private school aligned to US education standards. Graduates of AIS are admitted to some of the best universities and colleges in the United States and elsewhere abroad. The student body is composed of just under 900 students, from over 40 nationalities.
The AIS education program is available to students from early childhood to Grade 12. The students are organized into three different houses. Inter-house rivalry can be seen during sports and other activities. The campus is located in Kowloon Tong with excellent facilities such as basketball courts, swimming pool, and other essentials to help students learn.
3. Canadian International School of Hong Kong (CDNIS)
Parents looking for Hong Kong international schools island side, consider the Canadian International School of Hong Kong. CDNIS is an International Baccalaureate World School and is accredited for their Primary to Middle Years and Diploma Programs. CDNIS has just shy of 2,000 students from all grades, all sharing one campus in Aberdeen.
CDNIS' curriculum is guided by the following three principles:-
Assisting students to become responsible global citizens
Developing leadership abilities in students
Academic excellence with a rigorous and balanced academic program
CDNIS prides itself in offering a wide range of extra-curricular activities, with excellent campus facilities including gyms, fitness rooms and even a 600-seat theatre. In addition, the school places heavy emphasis and resources into the Chinese studies, encouraging students to appreciate the local language and culture. As a school with Canadian roots, CDNIS also offers courses in French.
4. Harrow International School Hong Kong
Harrow International School Hong Kong is the first co-ed international boarding and day school in Hong Kong. The School's British-style academics culminate with the IGCSE examinations. Programs start from early Years to Year 13, all housed in a wonderful, new campus with fantastic facilities in Gold Coast, Tuen Mun. Despite its short history in Hong Kong, having opened in 2012, this school is counted among the most prestigious and reputable among Hong Kong international schools.
The School places great emphasis on leadership in action, and students to take part in extracurricular activities structured around the following six themes:-
Service
Charity
Team Work
Leadership
Creative expression
Challenge
Boarding options are available from Year 6. Pupils are organized into Houses regardless of whether they are boarding or day students. Community is not just a buzzword here!
5. Hong Kong International School (HKIS)
Hong Kong International School is a private, Christian school providing education to students from reception to Grade 12. HKIS has two large, modern campuses – one in Tai Tam and one in Repulse Bay. HKIS' campuses are well-known for their amazing facilities: multiple gyms, large fields, swimming pool, theatre, and more. Simply by reputation, this school stands as one of the best, if not the best, among Hong Kong international schools.
With more than 2,600 students, HKIS' strong academics produce graduates well-equipped to face the challenges of modern society. Its graduates have consistently been admitted to top universities and colleges worldwide, and alumnus benefit from a strong and vibrant alumni network.
Recently, the school has implemented a one student, one laptop program, and the school has announced plans to redevelop its Repulse Bay campus with the addition of an indoor swimming pool, auditorium and other facilities.
Find an apartment in Repulse Bay
We hope this guide on Hong Kong international schools has been helpful! If you're moving to Hong Kong, Spacious can help you with your house hunting!
Read our second article in the series.