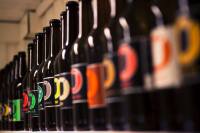 Do you miss Beertopia already? I guess we all do. Such a huge festival has reminded us how much Hong Kongers love craft beer and how unique it is. While we are waiting for the next Beertopia to come, why don't we try some of the best craft beer in the local brew pubs first and let the delights continue to flood this city?
The Ale Project (TAP)
Located in Mong Kok, one of the most crowded and busiest district in Hong Kong, The Ale Project is the first craft beer focused taproom in Kowloon. It features a wide range of craft beer that is carefully curated and seasonally suitable. TAP is bringing beer appreciation to a brand new level by pouring an extensive selection of fresh, local brews including the full selection from Young Master Ales and select imports that have been treated with the highest standards of care during transportation and storage.
What else? TAP has also invested in the most advanced beer dispensing system in town! That's why its beer is stored and poured in the best condition all the time. This is the passion towards craft beer that you can't find in anywhere else. No wonder it is always packed with diversified expats, tourists and locals every night.
Address: G/F, 15 Hak Po Street, Mongkok, Kowloon
Telephone: 2468 2010
Opening Hours: Tuesday-Thursday 12:00-00:00, Friday-Sunday: 12:00-02:00, Monday: Closed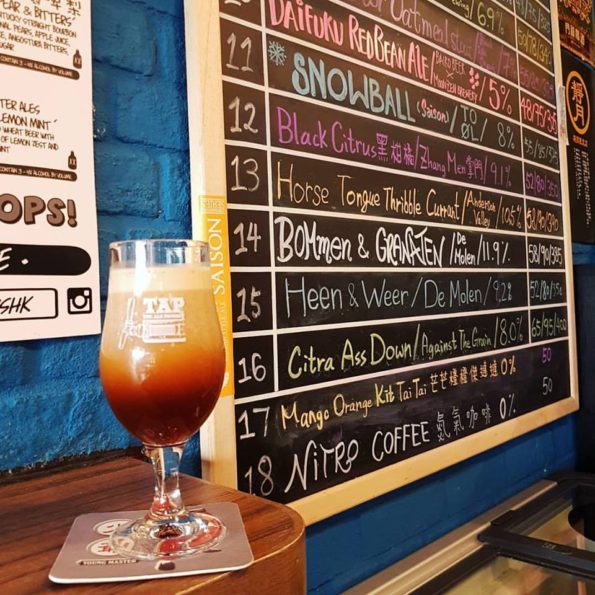 The Bottle Shop is a concept liquor store that features some of the best drinks from around the world and hand-selected craft products made in Hong Kong for beer lovers in Sai Kung. Taking a leap further, the business opens its second outlet, The Bottle Shop Central. Having variety as its strongest suit, it serves up 20 different draught beers just to impress you! Want to enjoy it at home too? Sure no problem because The Bottle Shop Central also does takeaway! There's simply no reason for you not to visit it.
Oh one more thing! Slightly different from wine pairing that we always hear, The Bottle Shop Central stresses on beer-pairing a lot. So if you want to match excellent food with the most suitable beer to enjoy the best eating experience you have ever had, just have come to this cosy place that will never disappoint you!
Address: Shop 1, 15 Bridges Street, Central
Telephone: 2799 4899
Opening Hours: Tuesday-Friday: 08:30-Late, Saturday-Sunday 09:00-Late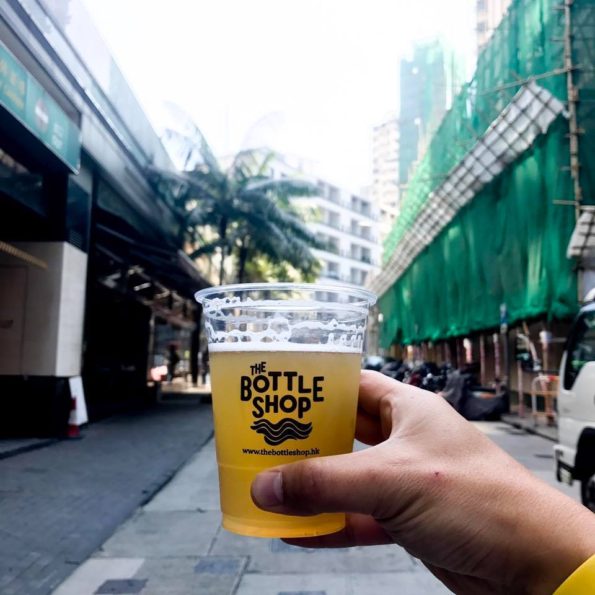 3. The Globe
Here in The Globe, you can find more beer than you can shake a stick at, a selection of 19 microbrews plus hundreds of bottled beverages, to satisfy your endless craft beer desires. Feel free to call it a beer-encyclopedia or the beer-wonderland because these are all very accurate. One of the advantages to have such huge variety of beer is that you don't have to worry about bringing a non-beer-lover friend because he can always find his 'one-true-pair' here and falls in love with craft beer instantly just like you do.
Its tap list is frequently changed, so you can always try something new! Yet there will always be the draught brews from Young Master Ales, Black Kite and Gweilo Beer. Of course, its successful formula does not only include variety, but also its high quality. If there's a good beer out there and we can get hold of it, trust me, it'll be on its shelves.
Address: Garley Building, 45-53 Graham Street, Central
Telephone: 2543 1941
Opening Hours: Monday-Sunday: 10:00-02:00, Happy Hour: 09:00-20:00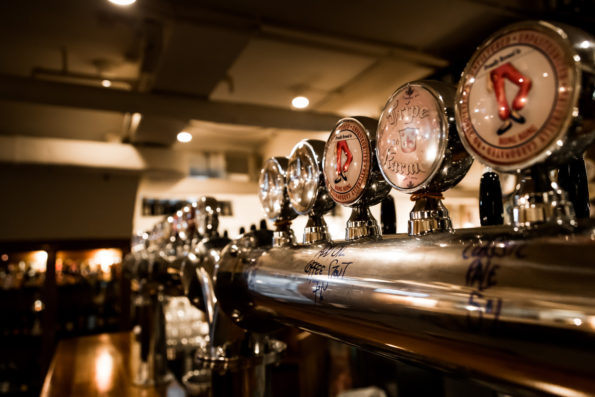 You can tell immediately what drinks are served here from this name. Offering over 90 craft beers from around the world, Hong Kong Brew House is the home of quality beer in Lan Kwai Fong. Its extensive beer lists include beer from the US, England, Italy, Belgium, Germany and more! You can taste different kinds of beer by merely sitting in such a welcoming bar slash pub in the midst of Lan Kwai Fong, watching the crowd passing by you. You must love the vibe!
Definitely have to try the locally brewed beer and lager, such as Too Soo Brew, Hong Kong lager and Aldridge Bay Pale Ale. They are all on taps, fresh and savory! If you are a huge fan of sports or music. Here should be your number one choice to visit because it shows latest live sports matches all the time and got DJs playing every Wednesday, Friday and Saturday!
Address: G/F & Basement, 21 D'Aguilar Street, Lan Kwai Fong, Central
Telephone: 2522 5559
Opening Hours: Monday-Thursday: 11:00-02:00, Friday: 11:00-04:00, Saturday: noon-04:00, Sunday: noon-02:00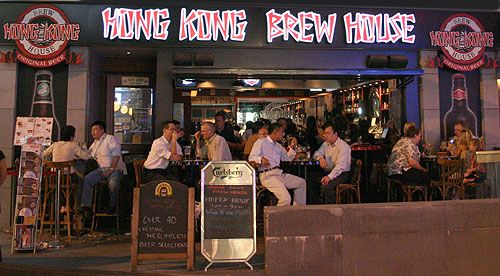 The Roundhouse – BBQ + beer is the first ever Taproom in Hong Kong. It serves up to 27 types of craft beer of Draft. Located in Soho, the fanciest place in Hong Kong, The Roundhouse matches the adornment of its location to offer a wide range of bottled craft beers that are totally new to Hong Kong or exclusively available at the Roundhouse only. Its highlight undoubtedly is its town's biggest 25 taps selection! The craft and beautiful beers are guaranteed to be in its tastiest and freshest condition that will surely thrill you!
In addition to the beer, its Texas-style barbecue also taste really good! The ace items would be the Beef Short Rib and Pulled Pork! Don't miss them because they only got limited quantity everyday. The hearty Texas food together with the heavenly beer is just another kind of perfection.
Address: No.62 Peel Street, Central
Telephone: 2366 4880
Opening Hours: Monday-Sunday: 12:00-01:00