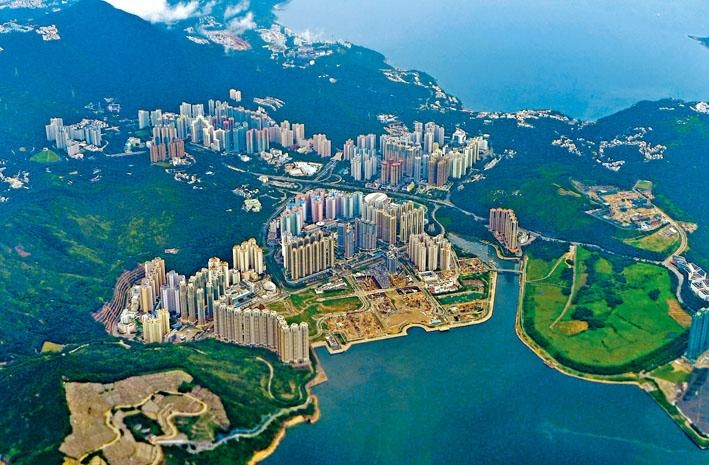 Government Rezoning Plan to Provide 11,200 Public Houses
The government is considering rezoning five greenbelt sites in Tseung Kwan O to produce 11,200 public housing units that can accommodate about 31,000 Hongkongers. The Development Bureau said it is recommending this measure after conducting a review of available sites in Sai Kung. The five sites are located north of Tseung Kwan O Village, south of Chiu Shun Road, west of Yau Yue Wan Village and east of the Hong Kong Movie City. The site near Chiu Shun Road is developed since it was once used as temporary working area for a government construction project. The other four sites are yet to be developed.
Tuen Mun's Eight Regency to Roll Out Soon
Sun Hung Kai Properties will soon release the sales brochure for its Eight Regency project in Tuen Mun. Sales manager Amy Cheuk Sau-mun said Sun Hung Kai Properties may make available show flats next week. The company may then start offering units in the project during the Easter holiday. The project will provide 321 flats, comprising studios up to three-bedroom flats. Their sizes will range from 296 to 863 square feet.
Harbour Glory to Launch 76 Extra Flats
Cheung Kong Property has launched an additional 76 flats in its Harbour Glory project in North Point at an average discounted price of about HK$34,700 per saleable square foot. Listed prices range from HK$17.44 million to HK$106 million and they might be offered for sale next week. Meanwhile, Henderson Land raised by 15 percent to HK$255.9 million from the original price of HK$222.8 million its asking price for a 3,060-square-foot flat at its 39 Conduit Road project in Mid-Levels.
For more information on property news and prices, please visit our website at https://www.spacious.hk/ or follow our LinkedIn Page.