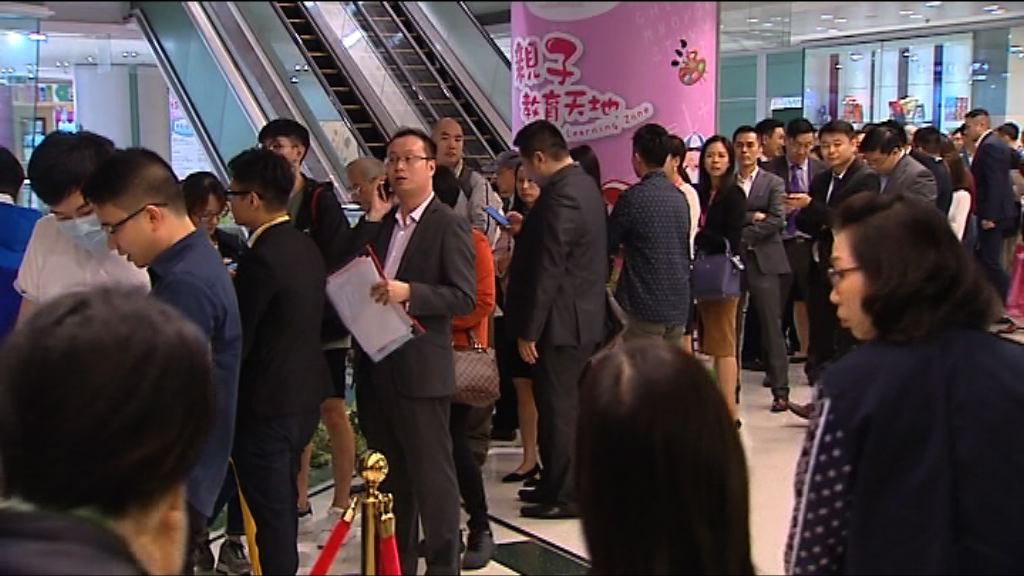 Multi-unit Buyers Extinct in Harbour Glory Sale
According to Cheung Kong, 142 out of 152 units have been sold in the first round of sales of Harbour Glory, including a 1,595-square-foot seaview flat, which sold for HK$69.95 million, or HK$43,855 per square foot. From the document uploaded by Cheung Kong, all buyers of the 142 sold units are single-unit buyers. At least 20% of buyers will give up purchasing this North Point project after the government plugged the loophole for multiple flat purchases in one single contract, according to the prediction of Chan Wing-kit, Centaline Property's Asia-Pacific residential chief executive.
More than 79,000 People Fighting for 2,093 HOS Flats
More than 79,000 applicants are vying for just 2,093 flats on sale under the Home Ownership Scheme. That means the flats offered by the Housing Authority were oversubscribed by 37 times. This new batch of HOS flats includes 1,358 units at Choi Hing Court in Choi Hung, 699 at Ngan Wai Court and Ngan Ho Court, both in Mui Wo on Lantau Island, and 36 rescinded units previously launched in other areas. Many applicants hurried to submit their applications at the Housing Authority's customer service center at Lok Fu before yesterday's deadline.
Met Acappella to Launch in June
Wang On Properties announced its latest low-density residential project, The Met Acappella on Tai Po Road in Tai Wai, which will provide a total of 366 units. Nearly 80% will be studio or one-bedroom flats. Wang On expects to open the show flats before June and launch it for sale in June.
For more information on property news and prices, please visit our website at https://www.spacious.hk/ or follow our LinkedIn Page.