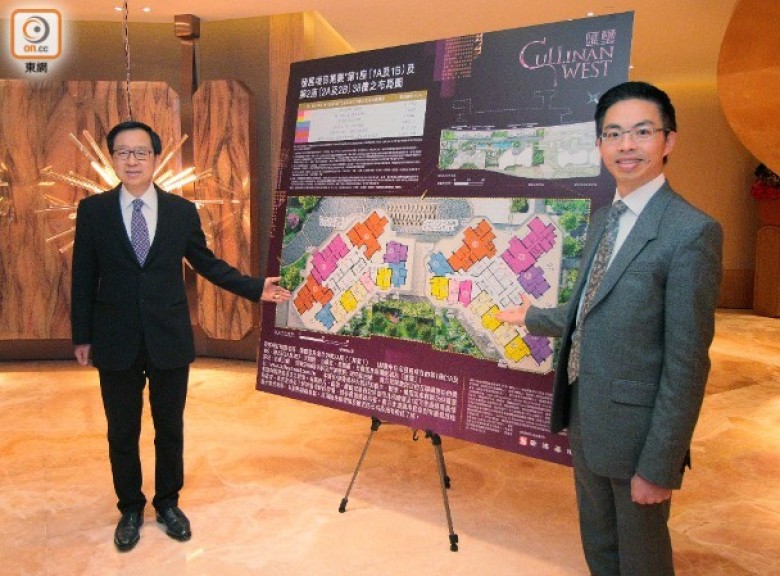 Cullinan West Sold all 312 Flats
Sun Hung Kai Properties sold last Saturday all 312 flats that it offered at its Cullinan West project atop the MTR's Nam Cheong station. The developer immediately launched the sale of an additional 108 Cullinan West flats at a discounted average price of HK$23,906 per square foot. Prices ranged from HK$6.91 million to HK$68.53 million.
Vibe Centro Launched 108 New Flats
Poly Property sold last Saturday about 157 out of 188 flats at its Vibe Centro project in Kai Tak. The developer launched yesterday another 108 flats, with prices ranging from HK$5.48 million to HK$35.59 million, or HK$21,649 to HK$31,063 per square foot.
16 Second-home Transactions in Ten Major Estates Over Weekend
In the secondary housing market, Midland Realty said that it recorded over the weekend 12 sale and purchase transactions in the 10 major housing estates that it tracks. The number was unchanged from last weekend's volume. Centaline Property, recorded 16 transactions over the weekend in the 10 major housing estates that it tracks, down slightly from 17 deals in the previous weekend.
For more information on property news and prices, please visit our website at https://www.spacious.hk/ or follow our LinkedIn Page.