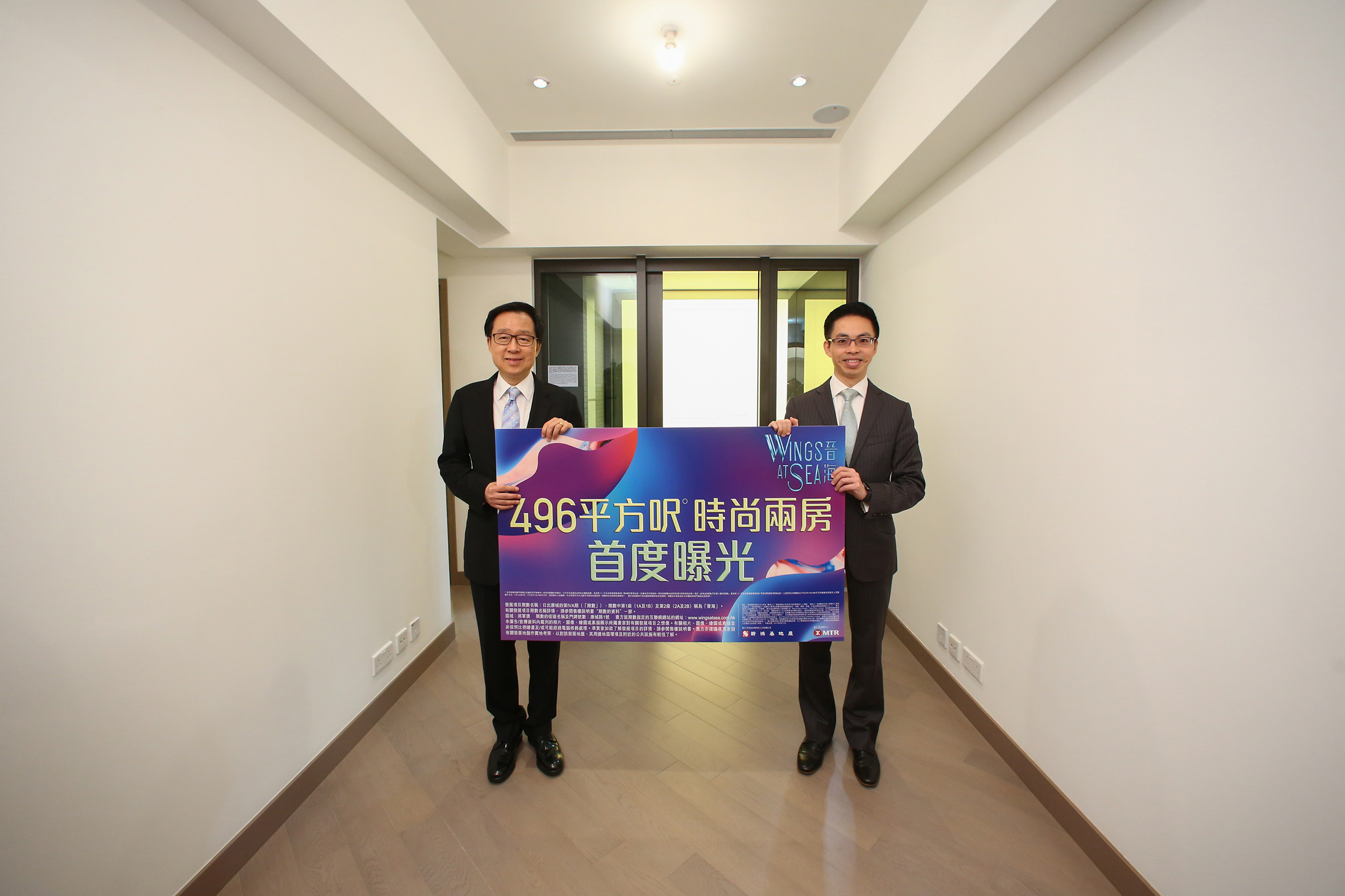 Spacious' View: Wings at Sea priced 10% below Tseung Kwan O primary flats launched in March



Wings at Sea priced 10% below primary flats in Tseung Kwan O
Sun Hung Kai Properties launched the first price list for 208 flats from its new project at Lohas Park – Wings at Sea, yesterday. The average discounted price per saleable square foot for the first batch of flats was about HK$12,788.
The price per ssf was about 10% above the secondary flats from some of the housing estates in Lohas Park. The price per ssf of those flats is also about 10% below the primary flats from Tseung Kwan O launched in March, which was about HK$14,000.
The discounted prices of the flats from Wings at Sea range from HK$4.30 million to HK$9.07 million.
Wheelock Properties launched the residential project Monterey, which is close to Tseung Kwan O city center, in March. The average price per ssf for the first batch of flats from Monterey was about HK$14,208.
Spacious currently has 11 properties for sale and 40 properties for rent in Tseung Kwan O. Keen to see our inventory? https://www.spacious.hk/en/hong-kong/tseung-kwan-o
Spacious has transaction data for the last 6,747 properties sold in Tseung Kwan O.
July average price per square foot: HK$13,549, +1% MoM and +11% YoY
July sale transactions: 110 -28% MoM and +64% YoY
More data on: https://www.spacious.hk/en/hong-kong/tseung-kwan-o/transactions
34 share flats ready by year-end for low-income households
A flat-share program for 1,000 low-income households is being pushed to be launched by mid-next year by the Hong Kong Council of Social Service.
It will help some of the 14,400 people currently living in subdivided units who have been on the public housing wait list for more than three years, the council said.
The council has already secured 332 flats from 26 owners. Thirty-four will be ready by year-end, including 14 flats in Mong Kok from the Urban Renewal Authority, and 20 flats in Kowloon City from a developer.
Henderson Land and Chinachem Group are two developers that have promised to join the scheme.
Click to see more sale and rental properties in Mong Kok and Kowloon City.
For more information on property news and prices, please visit our website at https://www.spacious.hk/ or follow our LinkedIn Page.