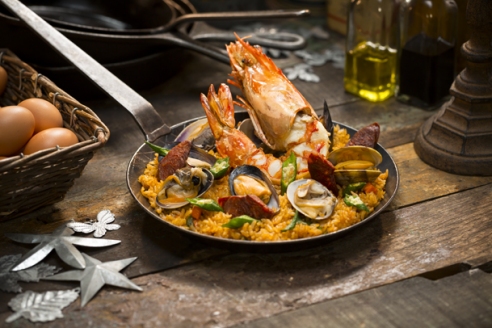 Aren't weekends for eating superb food and guzzling alcohol in a gratified place? One thing you would soon realize upon your arrival in Hong Kong is that eating and drinking are just our favorite activities of all time! Tried all those prevalent restaurants and bistros in Central and Tsim Sha Tsui already? Perhaps here are some new ideas for you – let's go to Yuen Long where the hottest new project Grand YOHO is located!
1. Achacha Cafe and Bistro
The Prime Hanger steak is nothing more than a perfection, thick, soft and buttery, exactly what we desire. Served with a bowl of heart-warming broccoli soup, creamy mashed sweet potatoes, refreshing frisee salad, and garnished with asparagus spears with just the right amount of bordelaise sauce on the top, the whole thing is full of flavor. Don't forget to check out its crafted beer to add icing on the cake!
Address: Shop K&L, G/F, Shun Fat Building, 54-56 Kau Yuk Road, Yuen Long
Phone: (852) 2479 4233
2. Savour Cafe
Savour Cafe has now answered our satisfying pasta prayer with its generously-portioned Squid Ink string pasta with King Prawn and wild mushroom which is so al dente and wonderfully seasoned. The Prawns were chargrilled to perfection and the mushroom are the highlight. Its Black Truffle risotto with French Foie Gras also worths a try! The foie gras is crunchy on the outside and amazingly juicy inside. There's no reason to miss it.
Address: Shop 3-4, G/F, Wah Kin Building, 3 Tat Fai Path, Yuen Long
Phone: (852) 2442 2111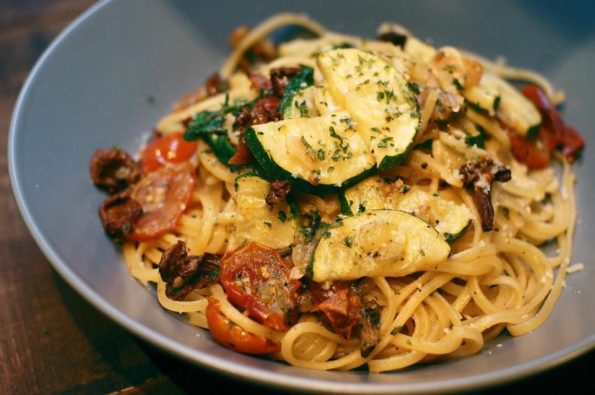 3. King Ludwig Beerhall
Succulent Pork Knuckle well matched with beer is no hidden secret to all of us, the avid foodie. I'm sure that soaking up your night with the authentic German cuisine and beer is the only choice that leaves you no regret! Try also the Sausage Sampler that is wonderfully appetizing. King Ludwig Beerhall truly demonstrated its ultimate values, serving not just the delicacies, but also the traditional German ambience.
Address: Hung Shui Kiu, Yuen Long, New Territories (Opposite to Light Rail Hung Shui Kiu Station)
Phone: (852) 2477 5000 / 2477 5111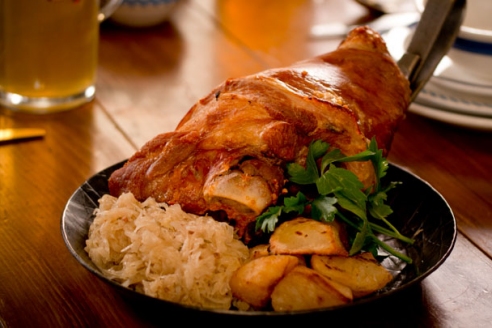 4. Tong's Road House Seafood and Grill
Renouned for providing jet-fresh seafood, Tong's also offers prime steak from places all around the world. Its Mixed Seafood Platter, filled to the rim with an array of the most savory seafood, namely mussels, oysters, prawns and crabs, is reason alone to pay Tong's a visit. What's more? Seafood Gumbo and Seafood Jambalaya are the laudable contender on the menu that must win you over. Do come and have a taste of western styled Fishermen's Wharf here!
Address:
1 Tong Yan San Tsuen Rd, Ping Shan Yuen Long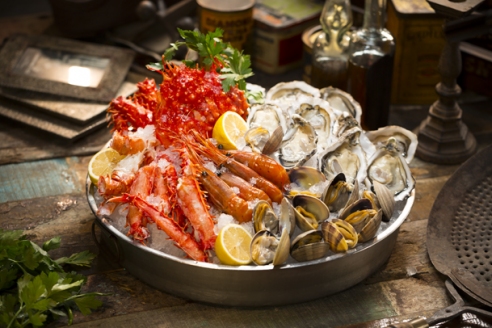 Want to explore more about Yuen Long and look for a new home so you could enjoy these gourmet near your place? Click
here
!