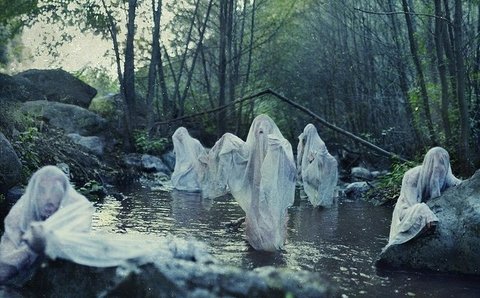 We've all heard of haunted house stories and haunted apartments in Hong Kong, but did you know that one of the most haunted places are beaches? Ghosts are probably the last thing on your mind while you're out in the sun playing on the beach, but Chinese people believe that spirits are attracted to water and are always on the hunt for innocent victims, so beaches are more spooky than they seem. After reading these creepy tales, you might think twice before taking an evening stroll along the beach!
Shek O Beach – Sai Kung
Rumour has it that there is a ghost in uniform hanging around Shek O Beach at night. Certain night swimmers were having fun on the beach when they reported crying and shrieking sounds coming under the floating platform on the beach. Others have also seen a policeman walking on the beach and called the police to complain, but after police officers arrived on the scene, they claimed that no colleague of theirs was patrolling the beach at that time. Witnesses have also claimed to see the exact same policeman standing on the floating platform late at night.
Big Wave Bay – Sai Kung
Legend has it that one night a girl was alone in the changing room when she heard knocking sounds. At first she didn't think much of it, but as the sounds got louder and louder, she was creeped out and started to check all the toilet stalls for signs. Suddenly the sounds stopped and she saw a middle-aged woman stretching in front of the sink. She asked the middle-aged woman if she heard strange noises, but the woman said no and simply walked away.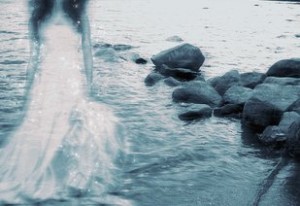 Sam Shing Wan – Tuen Mun
Back in World War II, Sam Shing Wan was used as a killing ground, therefore a lot of people were executed there. Late at night, residents can still hear crying and marching sounds coming from the beach.
Butterfly Bay – Tuen Mun
A few years ago, someone committed suicide at Butterfly Bay by weighing himself down with stones. Due to this shocking news, there have been recent reports of crying sounds coming from Butterfly Bay late at night.
Lung Kwu Tan – Tuen Mun
During the Cultural Revolution, many people fled from China to Hong Kong using this route, but due to the long distance and harsh waters, many people didn't make it and drowned on the spot. At the time there were a lot of floating bodies in the sea – in order to avoid mass panic, the government hired a number of fishermen to fish out the bodies. As "water ghosts" tend to reside in the water, you can imagine how many shui gui are around Lung Kwu Tan…