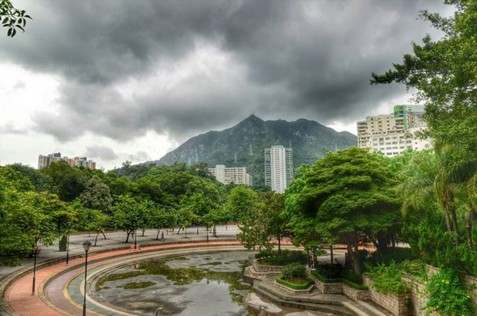 Some of you would venture to the end of the world to travel, but would you go to the other side of Hong Kong? Tuen Mun is not as far and scary as it sounds – there's actually quite a bit to do there. If you're looking for a fresh new perspective of Hong Kong, head over to Tuen Mun this weekend!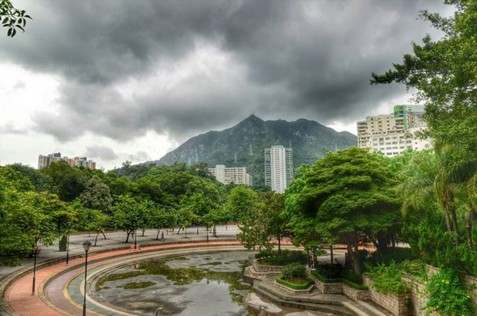 Visit some reptile friends at Tuen Mun Park
If you thought Victoria Park was spacious, you haven't seen Tuen Mun Park before. Known as the largest park in the new territories with over 2,000 different tree varieties and 100,000 ornamental plants, you can lose yourself in the beauty of nature at Tuen Mun Park. One of the key attractions there is the Reptile Park, which includes live exhibits of Carpet Python, Boa Constrictor and such reptilian species, guaranteed to make your hair stand on end!
Address: Tuen Mun Heung Sze Wui Rd
Fulfill your hipster cyclist dreams at Le vélo Cycling Workshop
Cycling enthusiasts will find their little slice of paradise here –  providing a wide rage of fixed gear bicycles and bike parts, you can customise your very own bicycle here. Even if you're not a cycling enthusiast, this cycling workshop is worth checking out, as it also provides a range of trendy lifestyle products. You may not be a true hipster at heart, but you can certainly dress the part!
Address: Room -107, 3E, Tak Wing Industrial Bldg, 3 Tsun Wen Road, Tuen Mun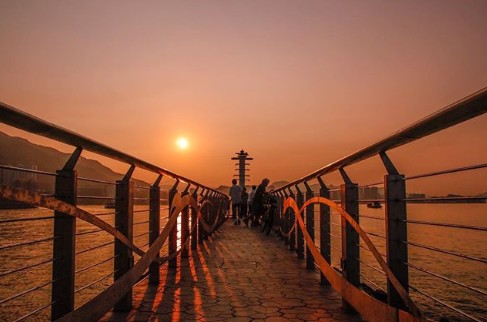 Enjoy the waterfront view at Tuen Mun Promenade
Nowadays it seems like waterfront promenades by the sea are popping up everywhere, such as the ones in Quarry Bay and Ma On Shan. Living in the busy city of Hong Kong, it's important to take a breather once in a while – since you're in the neighbourhood, head over to Tuen Mun Promenade to enjoy the seaview and do some fishing if you're in the mood!
Address: Tuen Mun Road, Tuen Mun
Check out the walled villages at Lam Tei
If you've never heard of Lam Tei, don't worry – you're not the only one. Located at the north end of Tuen Mun city, Lam Tei is primarily a rural area, with surrounding village houses and several walled villages. If you get hungry exploring, head over to Lam Tei Grill for some legit American-style steak. Enjoying fine western dining in the middle of a traditional Chinese village will definitely be a new life experience!
Address: G/F, 53 Lam Tei Main Street, Lam Tei, Tuen Mun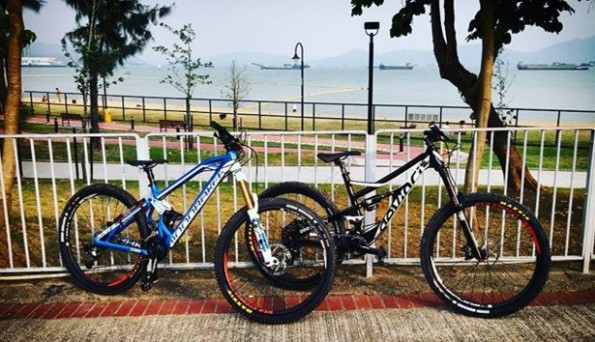 Enjoy the best of both worlds at Butterfly Beach Park
Can't get enough of parks? You can visit Butterfly Beach Park in Tuen Mun too. Equipped with various amenities and facilities such as landscaped gardens, mini-soccer pitch, promenade and a camping area, this park has everything you need to chill and relax. As if it couldn't get any better, there's also a beautiful beach right next to the park! Butterfly Beach is known as one of the less crowded beaches in Hong Kong, so you are guaranteed privacy and tranquility there.
Address: Area 45, Lung Mun Road, Tuen Mun
Property developers are turning to Yuen Long and Tuen Mun for property investment opportunities – should you be doing the same too?