From giant shopping malls to luxury vintage shopping, from hiring personal shoppers to acquiring collector's haute couture pre-loved pieces – this ultimate guide to buying luxury goods in Hong Kong will come in handy for your next luxury shopping trip in Hong Kong.
There are things that we just need in our wardrobe, like a classic Chanel 2.55 bag, a pair of Valentino pumps, a Hermes scarf, and a Diane Von Furstenberg wrap dress. With all the choices globally, where does one start his shopping trip?
Hong Kong is one of Asia's luxury goods shopping hubs, if not the luxury shopping hub. One can find anything iconic from a Hermes Birkin to a Louis Vuitton Alma, from a Burberry trench coat to a Yves Saint Laurent Le Smoking jacket. Luxury goods shopping is ultra-popular in Hong Kong as high-end goods are sold at a lower price than their regional counterparts. Many neighbouring tourists and Hong Kong citizens alike love to shop and splurge on investment fashion pieces here.
From classic, iconic pieces to rare, collector's items, we've narrowed down some useful tips for an uncomplicated and enjoyable shopping experience.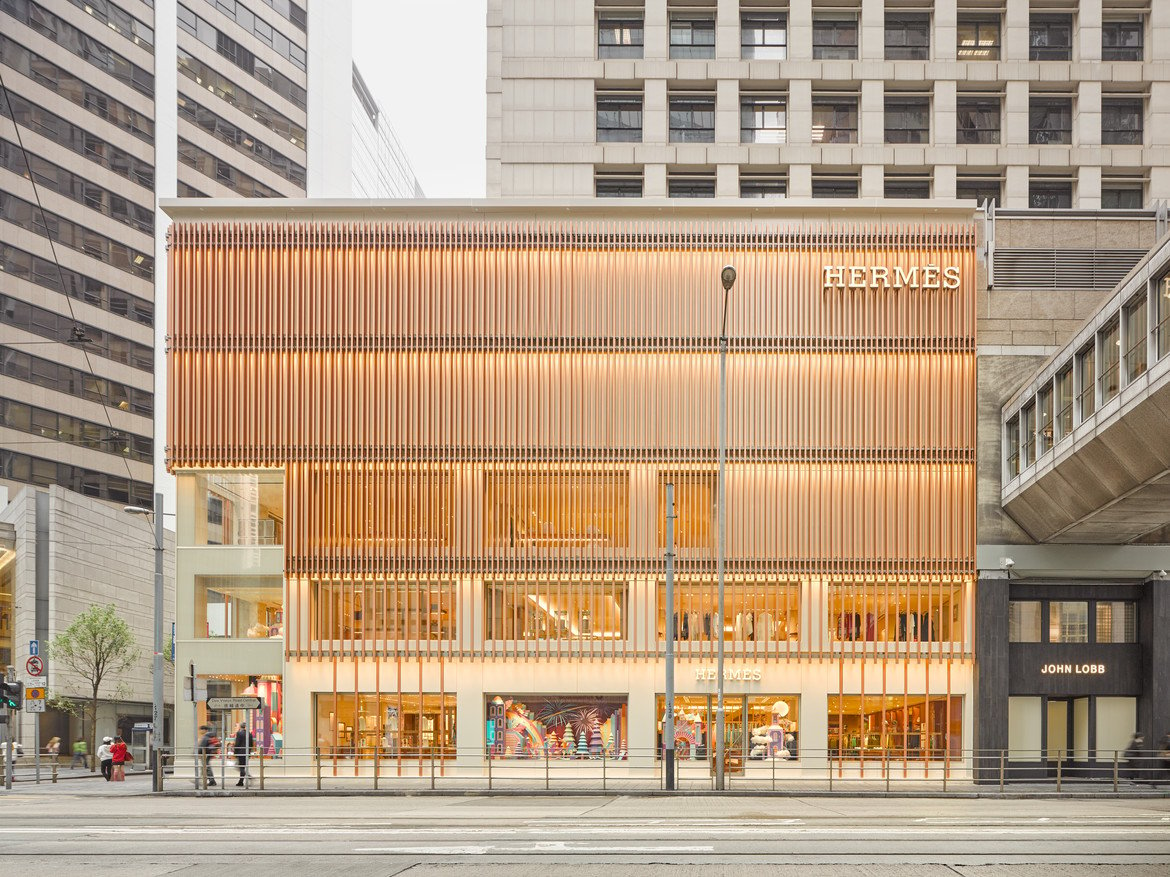 Best Places to Shop in Hong Kong for Luxury Fashion
Hong Kong offers a plethora of luxury brands to shopping fans from all over the world, from clothing to accessories. Here's a list of places to shop regardless if you're looking for a pair of Louboutins or a Max Mara camel coat.
Causeway Bay
This is the number one go-to place for luxury goods shopping in Hong Kong and the heart of retail and fashion in the city. You can find all the glitz and glam in this part of the country.
This area houses the biggest shopping malls, such as the World Trade Center, Sogo, and Causeway Bay Plaza. They also have the biggest department stores – such as Lane Crawford – that carry luxury goods. Aside from shopping for the best high-end brands, you will shop alongside the most stylish people of Hong Kong. You might even spot socialites such as Amanda Cheung, Eleanor Lam, and Yen Kuok.
One of the best things about Causeway Bay is that it is known to be the 'New York' of Hong Kong; it's the city that never sleeps. The shops here close later than other cities, which means more time for shopping.
When creating a shopping itinerary, best to put Causeway Bay as the last place to visit on your list since boutiques and shopping malls close late. You can then cap the night off with craft cocktails and enjoy Hong Kong's nightlife.
Harbour City
Luxury goods shopping in Hong Kong won't be complete without a trip to Harbour City. With five different mall areas connected by bridges, it is definitely a one-stop-shop for all your shopping needs. Scout your favourite labels here before moving on to other shopping districts. This might need a day on its own to explore and to find quintessential luxe pieces.
With over 450 boutiques and hundreds of restaurants, there's always something to do (and to buy) in this district.
Don't miss out on Ocean Terminal, Ocean Center, Marco Polo Hong Kong Hotel, Gateway, and Pacific Club Kowloon. Find luxury fashion houses such as Hermes, Louis Vuitton, Salvatore Ferragamo, Prada, Versace, Burberry, and Yves Saint Laurent, among many others in these five luxe hubs.
Take advantage of the observatory deck located in Ocean Terminal if you need a little break from all that shopping. And if you plan on going back, you might want to get a Harbour City Club membership for more exclusive shopping and dining deals.
Central
Central is the economic hub of Hong Kong. It is the central business district, so expect it to be crowded with tons of people and towering skyscrapers.
Here, you will find the most luxurious and famous malls, such as Landmark Atrium Central and Galleria Square. Find iconic pieces, such as Manolo Blahnik Hangisi pumps, Chanel tweed jacket, Gucci loafers, or Hermes silk scarves.
Best to put Central in the middle of your itinerary because this area also has the best luxurious restaurants that you would love, such as Joël Robuchon and Pierre. You'll find fancy restaurants to sit down for brunch or an afternoon high tea in the middle of your shopping expedition.
At night, you can enjoy the lively party scene in one of the famous party places in the country, Lan Kwai Fong.
Know when to go
It's best to come prepared, especially if you are flying from a different country to shop for luxury goods.
Hong Kong's rainy season is usually during April, May, and June. You'd want to avoid these months as much as you can as it can be a hassle to move around when it's pouring outside.
Usually, December and January are months when brands and shops go on sale in time for the Christmas season. Luxury goods in Hong Kong are already cheaper than the usual prices in the region; however, there are seriously great high-end finds to purchase during the sale season. This is especially true if you are looking for something from the previous seasons of Chanel, Miu Miu, and all your other favorite haute couture ateliers.
On top of the usual December-January sale months, September to November is usually good for shopping too. You can even squeeze in a bit of gift shopping while you're at it.
Luxury Concierge
For busy individuals who need their luxury retail fix but don't have time to scour around boutiques, there are personal shoppers in Hong Kong offering personal styling, shopping services, and luxury goods sourcing. Hong Kong offers diverse choices of rare haute couture pieces that can sometimes be a bit challenging to find. This is when personal shoppers come to the picture.
Personal shopping usually starts with a consultation to know the client's wants, objectives, and personal style. They are fashion experts who understand each body type, skin color, and body shape's unique features, and which pieces of clothing and accessories work best with these qualities.
The personal shopping experience starts with a closet visit where the stylist will check the client's wardrobe and conduct a purge of the items the client no longer needs. This is then followed by a closet edit, which consists of creating looks using the client's existing clothing pieces. After this, the personal shopper will have a series of shopping trips to purchase the client's coveted items.
Carla Personal Styling
Carla Snajder, the well-traveled shopping expert and seasoned personal stylist behind Carla Personal Styling, has been based in Hong Kong for eight years. She has been rendering her exclusive services to Hong Kong socialites, public figures, 5-star hotels, and luxury lifestyle concierge companies.
Sena Wakabayshi
Another accomplished personal shopper based in Hong Kong is Sena Wakabayshi. The Japan-born stylist started as an intern in several companies in New York before she began working in fashion at a boutique in Tokyo. She then started her own personal styling brand in 2016 to cater to Hong Kong's busy luxury fashion lovers.
Shopping for Rare, Vintage Items
If you're more of the type who covet rare, extraordinary, vintage luxury items, some boutiques cater to your distinct taste too. Hong Kong is known for its giant luxury concept and flagship stores. There are lesser-known second-hand designer boutiques that offer vintage items from past decades as well.
OnceStyle
If you're in the market for luxury accessories pieces from the 80s and 90s, OnceStyle should be in your list of must-visit vintage shops. It offers select items from Christian Lacroix, Gucci from the Tom Ford era, Moschino, and Versace during Gianni Versace's helm.
Little DOT Vintage
Little DOT Vintage offers a myriad of quirky, glamorous accessories and clothing pieces from the roaring 70s. A highly edited collection of luxury pieces from a no-name labeled vintage with a few select items from Dior and Balenciaga can be found here.
Bang! Bang! 70's
As the name suggests, one can find a plethora of shiny, dazzling luxury vintage pieces from the 70s here. Find rare items from Spot Louis Vuitton, Gucci, and Burberry that are worthy of any collection.
Image credits: axemplate.com
Shopping for Pre-Loved Luxury goods
Pre-loved items are becoming popular now as consumers become more conscious and aware of the impact fashion may pose to the environment. As the modern consumer becomes more responsible in their purchases, most opt-in pre-loved luxury shopping. Thank goodness there are consignment stores that house opulent finds, allowing the environmentally-conscious buyer to self-indulge.
The Luxury Goods Closet
Launched by Yen Kuok, one of Hong Kong's most stylish socialites, The Luxury Closet is now part of the contemporary and lavish giant e-commerce site based in the wealthy Middle East.
The site offers over 16,000 unique, sometimes hard-to-find items from iconic labels such as Chanel, Dior, Louis Vuitton, and Van Cleef and Arpels.
ChadiLuxury
ChadiLuxury launched in Hong Kong last year. Since launching, the global luxury consignment site has been housing exceptional and uncommon high-end items that fashion lovers genuinely covet. Think of Hermes Birkin and Christian Louboutins in the most immaculate condition.
The success of the site can be attributed to its competitive pricing and Swiss authentication.
Hula
Created by Sarah Fung, Hula is a pre-loved retail store and online marketplace that gives back to the community. The luxury consignment store offers 5% of its net profits to partnered charities. Isn't it great to know that you're contributing to the community while sourcing for haute couture pieces?
Coveted items such as Balmain blazers, Giambattista Valli gowns, and Helmut Lang short dresses are available here. The consignment shop houses brands such as Celine, Helmut Lang, Isabel Marant, and Valentino.
Luxury Shopping Online
E-commerce will be responsible for 25% of the lucrative luxury market compared to its 19% share last 2019. It has gained an enormous following among the modern and busy shoppers due to its convenience. Most of the luxury fashion houses have built their own e-commerce sites, backed by multi-channel social media platforms. These luxury shopping sites deliver to Hong Kong, so you can get your luxury fix right in the comfort of your own home.
Vestiaire Collective
Having sustainability as one of its pillars, Vestiaire Collective resells luxury fashion items and authenticates them. It has gained a cult following among luxury fashion content creators on Instagram and YouTube because of the abundance of luxury brands it holds.
Find mainstream haute couture houses here such as Yves Saint Laurent, Loewe, Maison Martin Margiela, and Isabel Marant, as well as contemporary ateliers like Alaia, Acne Studios, and Vetements. And that's just a few of the designers they carry.
Farfetch
Farfetch offers collections varying from up-and-coming designers to established fashion houses. Acne Studios, Off-White, Commes Des Garçons are available on this website. You can easily spend several hours browsing through the site as it spoils you with a wide array of luxury fashion choices.
It has won an exclusive partnership with the luxury retail giant, Harrods, as the official and only global e-commerce partner, leveraging the site's Platform Solutions.
Net-a-Porter
Net-a-Porter, founded in June 2000, has been delivering an incredible selection of luxury items to its clientele from all over the world. It holds and curates collections from over 800 brands in its e-commerce platform, including luxury veterans such as Gucci, Prada, Hermes, Louis Vuitton, Balenciaga, and Saint Laurent.
The site employs an editorial team that delivers luxury editorial stories to provide its clients inspirations on how to wear the available pieces online, helping to offer a better concierge service.  
To Wrap it Up
Luxury shopping is an enjoyable experience, especially with the global haute couture fashion businesses expanding more and coming up with collections that suit every taste of every modern consumer. Hong Kong is one of the most popular luxury shopping hubs in the world, alongside France and Italy. But with the abundance of choices the bustling city offers, it doesn't hurt to do your research in advance and come prepared when purchasing big-ticket items.
Both fancy physical boutiques and the internet offers abundant resources in finding your next luxury investment piece. And whether you're looking for rare, vintage pieces to add to your collection, or you're in the market for a pre-loved high-end item, there's a store that would fulfill your heart's content. 
Looking for an apartment to buy or rent? find your perfect property using Spacious.hk, Hong Kong's number one real estate platform.