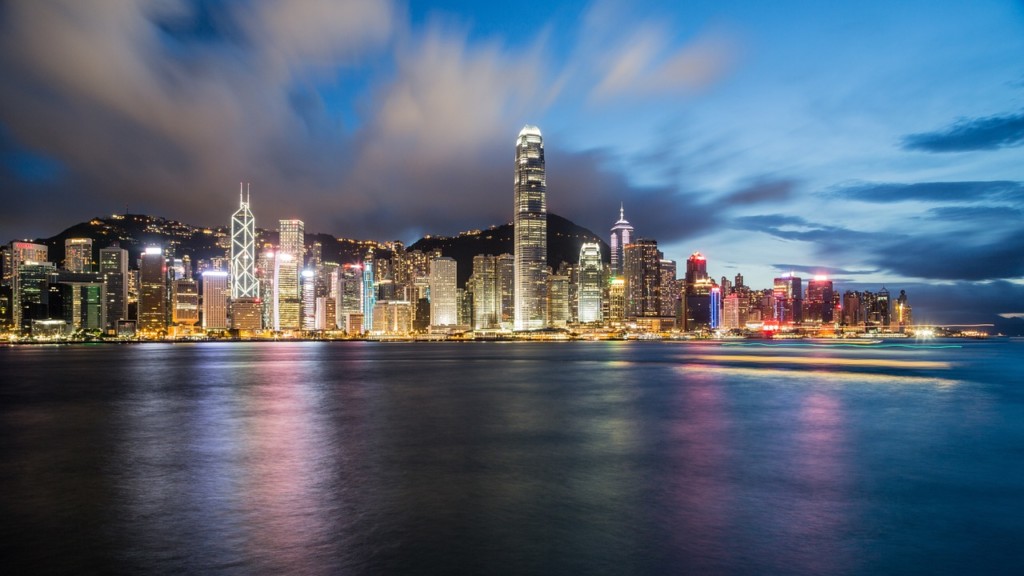 With its booming economy and wonderfully cosmopolitan society, Hong Kong is an increasingly popular choice for ex-pats, but what do you need to know to live a comfortable life there? If you're moving the whole family, how can you make sure that your new situation works for everyone? This guide, which draws on the experiences of ex-pats living there now, will help you settle in.
Where to live
The first choice you will have to make when finding accommodation in Hong Kong is whether to live on or off the island. It's considerably more expensive to do the former, but you're then less likely to have to commute to work, and you'll have all the world class facilities of the city on your doorstep. Off the island you're likely to have more space, and Repulse Bay and Stanley have the benefit of putting you close to the beach. Overall, the best place for families is probably Kowloon Tong or West Kowloon, where you can find family sized apartments close to schools and easy-access shopping facilities.
How to do business
Even if you have an excellent job on moving to Hong Kong, you'll find that lots of other options present themselves, and it's easy for the spouse of someone moving for work reasons to find full- or part-time employment. Everybody carries business cards here and sharing them is part of the everyday social interaction, so it's easy to network, and you can connect with people from companies based all over the world.
How to get around
Given that wages and rents in Hong Kong are high, people are often surprised by its very low-cost public transport system, which makes it easy to get almost anywhere. It runs 24 hours a day, so you won't have to worry about catching the last train in a city where you can shop or socialise at any hour. Invest in an Octopus card and you can simply tap and ride (you can also add money to it and use it in some cafés and bars). Hardly anybody drives. Taxis are also cheap, and tips are included in the price.
How to choose a school
The schools in Hong Kong are of a very high standard, and you shouldn't have any difficulty finding places for your children, though it's possible they may need a bit of extra tutoring to catch up with their age group. In the local system they may also benefit from language tutoring though you'll be surprised at how quickly they can pick up a new language when young. An alternative is to send them to the international school, where they can study in English and benefit from being in the company of children with similar experiences of education, that originate from a wide variety of countries. Don't worry too much because children quickly adapt to new situations and will soon make new friends.
What to eat
Most people in Hong Kong eat out as a matter of course. Prices start very low, and you can find almost any kind of food you want. Noodle bars are everywhere, as are teahouses that also sell dim sum – the Chinese equivalent of tapas and an ideal way for children to explore local cuisine. Roast goose is a local delicacy and can be found everywhere, from small restaurants that are family run to the Michelin starred Yat Lok on Stanley Street. Children with a love of sweet things will love the local egg tarts and tofu puddings. There are supermarkets in the city that you can visit if you want to cook at home, but they tend to be expensive. You're better off buying vegetables in the street markets (on the same day you plan to use them).
How to have fun
Hong Kong is a city in love with sport of all kinds. You'll see people jogging or doing tai chi everywhere, and there are air-conditioned gyms and swimming pools to use on hot days. It does get very humid in the city, so if you're struggling, head to Kowloon Park to enjoy some cooler air and relaxing green space, or spend the day exploring the city's art galleries and museums – the Science museum, Space Museum and Maritime Museum have real kid appeal. For a special treat, take your little ones to Hong Kong Disney Island or Ocean Park.
Hong Kong is a fast-paced, vibrant city but it's also a place where you'll find it surprisingly easy to relax. The local people are amiable, and although homesickness happens to everybody at some point, soon you'll find that you and your family will fit right in.