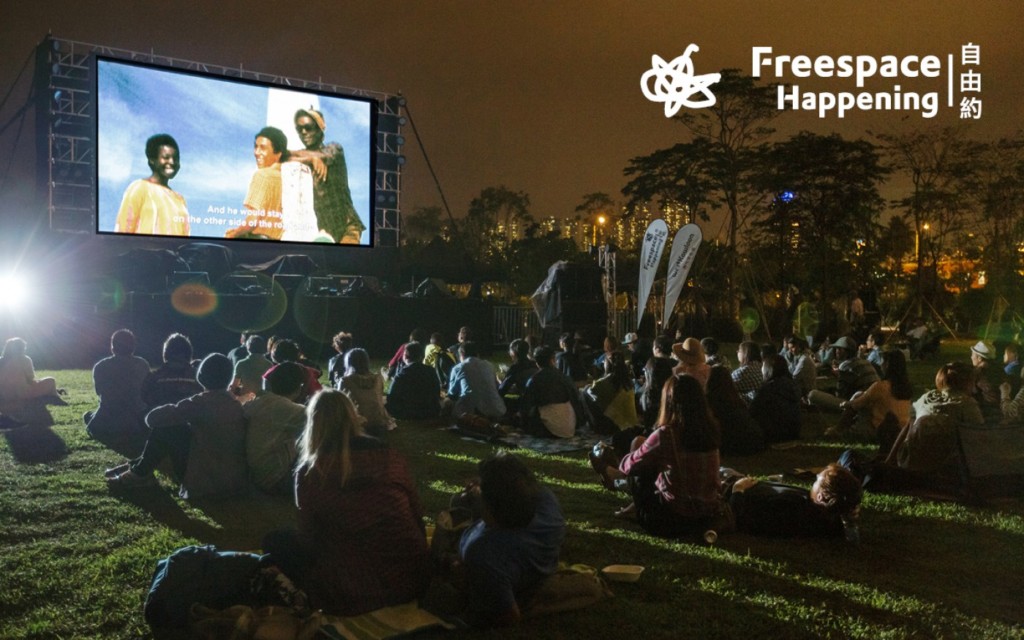 TGIF! After a week of hard work, the three-day long weekend is awaiting for you! Apart from going hiking during Chung Yeung Festival, let's explore the city together with the following activities selected by Spacious! But make sure to bring an umbrella since the weather might be unstable for the weekend. 🙂
Pinkoi Craft Fair Hong Kong 2016
Date: 8 – 9 October 2016, 11AM – 6PM
Venue: Zero Carbon Building (8 Sheung Yuet Road, Kowloon Bay)
Info: Pinkoi is Asia's leading online marketplace for buying and selling original design products. Its annual Craft Fair has come back with a larger scale this year – more than 85 stalls and brands from Hong Kong, Macau, Taiwan, Thailand, Japan, China, Singapore and Malaysia, to share good designs on the grass with you!

It is the second time that Pinkoi hold its annual Craft Fair in Hong Kong. Image from: Pinkoi .

Hong Kong Golden Book Awards Book Fair
Date: 6 – 9 October 2016, noon – 9PM ; 10 October, 2016, noon – 7PM
Venue: Star Atrium, 1/F Plaza Hollywood, 3 Lung Poon Street, Diamond Hill
Info: Book Fair organized by Hong Kong Golden Awards – the "Oscars" of Hong Kong Publishing Industry will be held this weekend in Plaza Hollywood. Special discounts on awarded books will be offered to all the book-lovers. There will also be "Hong Kong Feelings" LEGO Art Micro-exhibition and talks by famous authors at the same venue.

Book fair, talks by authors and exhibitions are set up in Plaza Hollywood during Golden Book Awards. Image from: Hong Kong Golden Book Awards.

Formula E Hong Kong 2016
Date: 8 – 9 October, 2016
Venue: Central Harbourfront Event Space, 9 Lung Wo Road, Central
Info: The Hong Kong ePrix will be held on October 9, 2016 on a street circuit in the city's Central district, electrifying the harbourfront with the exhilaration of top-flight, international motorsport – minus the emissions. The approximately 2km-long track will run between Lung Wo Road and the Star Ferry, with cars reaching speeds of up to 225kph (140mph).

Formula E Hong Kong will be held debut this weekend. Image from: HK Formula E .
Freespace Happening
Date: 8 -9 October 2016, 2PM – 10:30PM
Venue: Nursery Park, West Kowloon Cultural DistrictInfo: Freespace Happening expands in October to bring you two full days of music, movies and more! You may enjoy two local documentaries under the star in the outdoor cinema, or music from young creative including Vicky Fung, Michael Lai, Kimman Wong, Trekkerz, Nowhere Boys, Neo Yau and more. DIY workshops and ohmykids market will also be available.

Two local documentaries will be shown in the outdoor theatre during Freespace Happening. Image from: westKowloon.

"Trapped" Photo Exhibition
Date: 4 – 9 October, 2016, 10AM – 10PM
Venue: E3, E4 Exhibition Area, Hong Kong Cultural Center
Info: In 2012, one series of photos shed direct light on the housing problems in Hong Kong. They were taken from a bird's eye view and showed sub-divided units, which drew local and international attention. This year, Society for Community Organization (SoCO) is working with photographer Benny Lam again to jointly organize a "Living Under Constraint" photo exhibition. Over 50 new photos are included, in a sequence of six series, all showing life in the 100sq ft "flats".

More than 50 photos by Benny Lam will be exhibited to show the living conditions in Hong Kong. Image from: SOCO Trapped 侷住 .