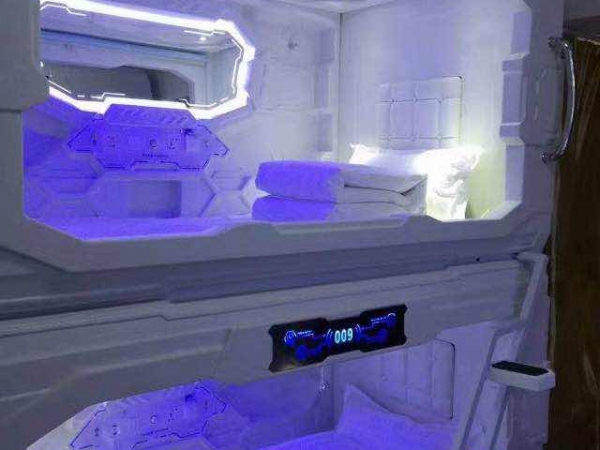 Sai Ying Pun's 'Space Capsule' Rents at $5,100
A homeowner in Sai Ying Pun turned his 830-square-foot flat into 20 'space capsules', each of which is rented out for HK$5,100 per month. According to a rental property website, the owner claims that each unit is equipped with computer, dressing table, USB charger, television, LED lighting, adjustable air-conditioning, and even memory mattress and pillow, so as to 'build the atmosphere of space'. If all units are rent out, the owner would receive a monthly gross of HK$102,000.
Alto Residences 1-room Flats Sold Out
Tseung Kwan O's Alto Residences received wild buyer response. 359 out of 363 flats available for sale have been sold in the first two days, in which all one-room flats were sold out by 3PM yesterday. The developers cashed in about HK$2.7 billion.
Second Hand Market Cooled Down On Weekend
The volume of transactions of Hong Kong's major 100 housing estates recorded a 20% drop last weekend, compared to previous week's figure. Analysts believed that the shortage of second hand properties for sale and the virality of first hand new projects are affecting the second hand market. Also, the typhoon last Friday affected property viewing activites.
For more information on property news and prices, please visit our website at https://www.spacious.hk/ .