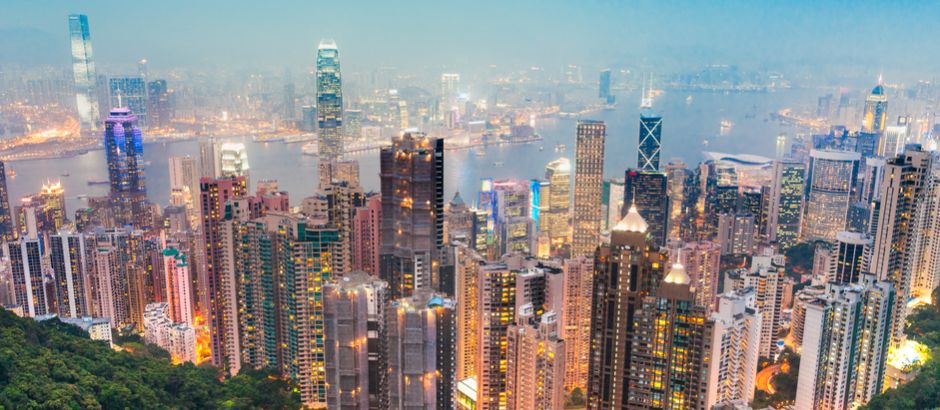 HONG KONG'S REAL ESTATE STOCKS RALLIED 30% — A Hong Kong Business article predicts a further decline in real estate prices after reporting a 30% performance boost from the Hang Seng Property Index, which outperformed the broader index that only rallied 5% during the same period.
LI KA-SHING, LOOSING FAITH IN HONG KONG? — One of Hong Kong's wealthiest men is putting up his tallest building "The Center," for sale in Central. According to a the SCMP article, the building is valued at HK $35 Billion and if a transaction is successful, it would be one of the most expensive in this history of Hong Kong.
LATE HONG KONG REAL ESTATE TYCOON LUXURY HOME BURGLED  — SCMP.com reports that a safe and other items were stolen from the house of the Chen Din-Hwa, the late founder of the Nan Fung Group. The burglary is the latest in a string of robberies at The Peak.
KAI TAK FLAT DEALS A BLOW TO AFFORDABLE HOUSING — SCMP.com reports that China Overseas Land & Investment, which is developing apartments on the site of Hong Kong's former airport, has set a higher price range than originally expected. A spokesman said that they are only required to give priority to Hong Kong residents, not ensure lower prices. The government mentioned it is reviewing its program to favor local buyers as mainland participation in local projects has slowed significantly since introduction of the 2010 puntative stamp duty on non-residents.
CHINA HOPES TO LAUNCH SHENZHEN-HONG KONG STOCK-CONNECT PROGRAM MID-DECEMBER — China is hoping to launch a stock-trading link between Shenzhen and Hong Kong in mid-December. This will allow global investors access to the country's tech-heavy exchange. — WSJ.com
WIDENING OFFICE RENTAL GAP IN HONG KONG DRIVING DECENTRALIZATION — WorldPropertyJournal.com reports that there is a rental gap between core and non-core office areas. The article mentioned several noticeable companies who are changing locations and reported the change in rents in several areas of the city.
DBS WEALTH MANAGEMENT ADVISES, LOOK AT HONG KONG, SINGAPORE FOR REIT YIELDS — Lin Say Boon, Chief Investment Officer at DBS Wealth Management spoke to CNBC and provided sound investment advice, noting that U.S. stocks were overvalued and pointing out the benefits of real-estate investment trusts in Singapore and Hong Kong. — CNBC.com