It was a striking moment when Emmanuel Macron was elected to be the new French president with 66.1% of vote. The crowd cheered, French flags were waved, the music ascended. But the most remarkable point about Macron's victory in this election is definitely his ability to bring France back to its prime again. Without a political party behind him, Macron being elected to the highest offices itself is already a revolution. So what makes his success in the French president election beneficial to the French real estate market?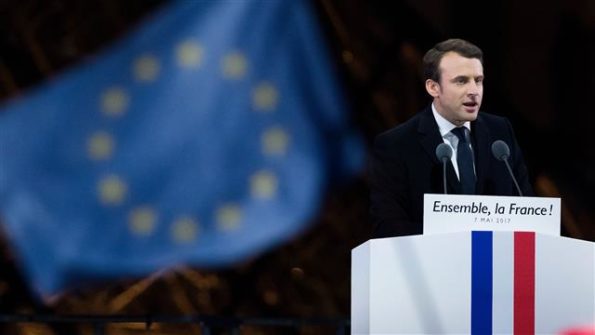 Though there are still some uncertainties concerning how the parliamentary elections happening next month will turn out, general attitude of France is positive. Macron claimed that he would simplify the labour laws as well as reduce the corporate taxes. This will result in more employees in offices, increase in needs for business buildings, factories, to name but a few. Macron's attitude of pro-competition will also attract new business to set up in France. Eventually, more demand for real estate will be created.
"Macron being the newly elected French president will have a positive impact on France's real estate market", predicted by Olivier Vellay, head of investment for Continental Europe at M&G Real Estate. Despite the fact that some of the investors were building in opt-out clauses in case of a win Marine Le Pen, Vellay pointed out that "There was no pause in letting and investment and now that bond yields have started rising again, the favorable spread with real estate yields has been restored".
Moreover, tax changes are going to benefit French nationals and primary residences. Not only is Macron committed to simplifying the fiscal framework, but he is also devoted to reducing some taxes for property owners. "He is unlikely to reduce capital gains tax but has promised to bring in a certain number of changes." said Tim Swannie, director of Home Hunts. These changes include the exemption of the annual taxed habitation, which around 80% of the households need to pay. This will reduce the wealth tax paid per year dramatically and simplify rental contracts.
All in all, it is anticipated that the French real estate market will keep improving under the Macron government. Let us all look forward to the new policies and tax changes he will bring to France.
For more information on overseas property news and prices, please visit our website at https://www.spacious.hk/hong-kong/international or follow our LinkedIn Page.