Many consider buying wine in Hong Kong to be somewhat of an art. The world of buying wine for enjoyment as well an investment has increased and none more so than in Hong Kong. In 2008, the government lifted the duties on imported wines to the country, and this has spurred a lucrative market. Today merchants from around the world supply high-quality bottles to connoisseurs and regular consumers in Hong Kong.
Since 2008, the industry in Hong Kong and China as a whole has seen exponential growth. This growth has encouraged resellers to grow and evolve their businesses to take advantage of the new booming market. In just ten years, the market in Hong Kong has grown to a multi-billion dollar investment opportunity, with no indication of this slowing.
The growth in the market means that many international merchants choose Hong Kong to export to China. Hong Kong has fast become China's distribution and trading hub, taking up more than 70% of the local market. This growth has attracted the international attention of many event-goers seeking out the best international festivals for buying wine.
Wine festivals in Hong Kong attract global attention from visitors and merchants alike. Merchants from the world's leading wine-producing countries flock to Hong Kong to showcase products to the booming market.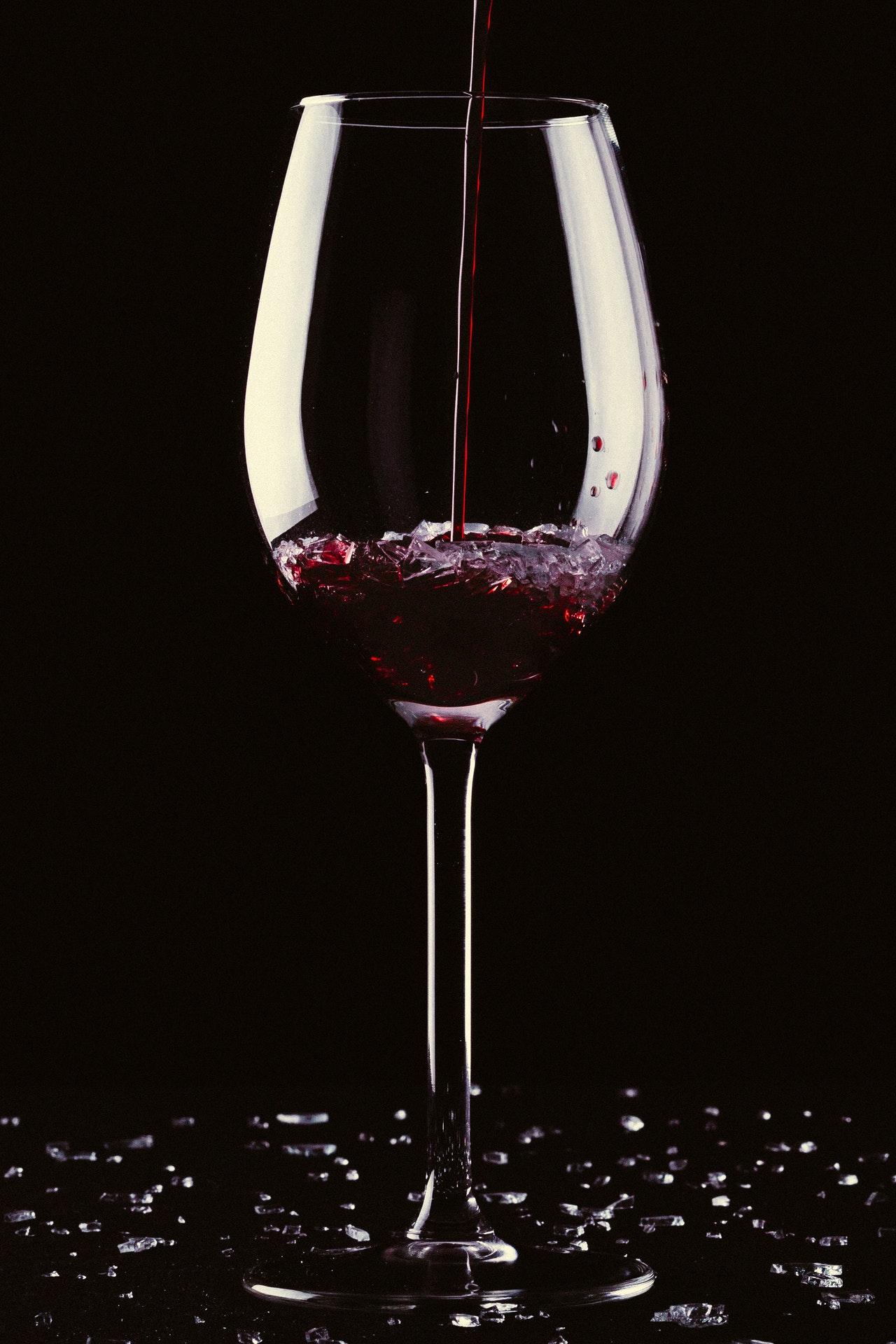 Shipping to/from Hong Kong
When choosing to ship to and from Hong Kong, the main priority for any merchant or buyer should be insurance. Anything could happen while it is on-route to its destination and you want to be covered if anything goes wrong. Wines shipped from Australia, France, and the US will land directly in Hong Kong before it is distributed elsewhere, especially with the upcoming Hong Kong Wine and Dine Festival 2020. Hong Kong's low import taxes have made it the number one destination in Asia for buying local and imported wines.
This being said, there are a few things you need to keep in mind when importing to Hong Kong:
Check Cargo
When it arrives at your doorstep, always make sure that you double-check you have received the right order. You also need to make sure that the ones you have bought are in an acceptable condition. If anything you ordered is not up to the standard you expected, you need to contact your insurance and alert them of it.
Value
Before you decide to import to Hong Kong you need to make sure that you are fully aware of the value of the bottles you choose. The amount you buy will affect the import duties you will pay to have them released. It's important to factor in the added costs of importing into the selling price, should you wish to resell at a later stage.
Temperature control
You need to be aware of temperature control for the wines you buy. When shipped, they need to be kept in a temperature-controlled container. Wines fall into a unique category of living produce; the texture can change dependent on the outside atmospheric changes. If you are not able to secure the use of a container that is temperature-controlled, you need to be cautious of the time of year in which you ship them.
Bottles that have been shipped to Hong Kong wine shops and stored in the correct temperatures will have the ability to get better over time, making them very valuable. The condition, taste and texture will, however, deteriorate if it not kept in the optimal conditions. It is important to remember that due to the temperature sensitivity, it will spoil quickly.
Packaging
Shipping to and from a Hong Kong winery, you need to make sure to pay special attention to the packaging, high-value bottles in particular. Even one broken bottle can undermine the total value of the package bought. Additionally, when not shipped correctly, you also stand the chance of damaging other bottles, including their labels, should one break. It is also important to remember that if you bought bottles packaged in sturdy wooden containers, they should remain therein to protect their integrity.
Wine in Hong Kong as an Investment
If you are looking to buy investment bottles from a Hong Kong wine shop at a low rate and sell them at a significant profit, you need to look into buying wines En Primeur. This method allows for the purchase of bottles soon after barrelling and before they are bottled. Buying using this method ensures that you have a consumable commodity ready for delivery internationally. Should the market increase after you have bought, you are can lock in a tidy profit.
There is a growing market for expensive imported investment bottles in Hong Kong. This growth has seen a dramatic increase in the price, especially for the high-end market in the last five years. This price growth has led to more young successful entrepreneurs placing their hard-earned money into the booming wine market in Hong Kong. Investment wines are also often seen as a status symbol for those looking to impress investors and business partners. It is for this reason that more investors are turning to buy their wines En Primeur.
Hong Kong Wine Festivals
With such a wide range of international wines available in Hong Kong, it comes as no surprise that the world is turning its attention to hosting international festivals in the ever alive city. Some of the most well-known of these festivals include the Hong Kong Wine & Dine Festival; a four-day celebration of the industry. The Hong Kong Wine and Dine Festival is a world-class event that is held annually around October and combines food and wine attracting some of the world's most sought after wineries and resellers. This acclaimed event is widely regarded as the premier industry event in the world.
Buying Wine in Hong Kong
Before you set out to buy wines in Hong Kong, you need an essential guide to help you find the best bottles. Not knowing what you are buying can result in a loss of money. Additionally, you could end up purchasing sub-par bottles. Many people fear to buy wines, but this need not be the case. When you know what to look for, buying can be easy.
Find A Merchant
You don't want to be buying from your corner shop or liquor store. You do want to find an excellent merchant, someone you can trust with your investment and someone who knows the actual value of what you are buying. Your merchant needs to be knowledgeable about the product he is selling and should be able to advise you on the right vintage. Your chosen merchant should always have your best interests and the interests of your investment at heart. The world of wines can be quite intimidating, but with the right person by your side, you should be able to breeze through the buying process.
Ask Away
Your best asset is asking questions at a Hong Kong wine bar. Ask as many questions as you can. Let your merchant or reseller know what you will be using it for before you start asking your questions. Will you be buying it to drink casually with friends, or will you be buying it for your next business meeting dinner? Then start with these easy questions;
●      What new wines are available?
This shows that you are always willing to expand your taste range for delivery. That you are eager to try something new and that you are open to new suggestions from the market.
●      What do they recommend?
This shows that you are open to suggestions from the merchant or reseller. It shows that you are keen to experience the way others experience them and that you are ready to expand your collection with something different.
●      What would be similar to…?
If you like a particular bottle, don't be afraid to let your merchant or reseller know. We all have unique tastes, and there is no shame in finding wines that match your tastes. A merchant that knows you well will also be able to recommend new and exciting wines on the market to match your tastes.
●      What's exciting?
New items enter the market daily, and some of these are crafted in unique and beautiful ways. Additionally, to get the attention of new buyers at Hong kong wine bar central many wineries are turning to exciting new bottle shapes and wine mixtures to attract a new client base. This could be what you're looking for to expand your growing collection.
Your Budget
Regardless of whether you're looking to buy one bottle or 100, you need to know how much money you are willing to spend. It's easy to get carries away in the spur of the moment, and before you know it, you've spent far more money than you were bargaining for. Always let your merchant or reseller know how much money you are willing to pay to advance your collection. While doing this, you also need to make sure that you are a little flexible on how much you are ready to spend.
How many glasses of wine in a bottle?
A bottle of wine typically contains 5-8 glasses of wine, depending on how much you use per glass. A single bottle works well for a date, with two people, or to be enjoyed on your own on a quite evening at home.
Awards or no awards
When looking for the perfect bottle, awards don't always mean everything. Very often, the awards given to wineries are costly to enter. Additionally, some of the best bottles in the world, such as those found at the Hong Kong Wine and Spirits Fair 2020 are more focused on supplying to a niche market. Always keep in mind that awards are subjective and based on the tastes of one or two people. Always buy bottles which you enjoy or which you find to be an excellent investment for the future.
Seasonality
Wines, as with other products, are seasonal. The best ones are harvested in summer and bottled in winter. Some of the best bottles in the world, including those from France, Italy, and the USA offer amazing summer flavours. Summer wines should excite you. Be sure to ask you, merchant, when the harvest was completed and when they were bottled.
How to open a wine bottle?
Finally – you have found your dream bottle. Now how do you open it? Find a good corkscrew and crew the metal hook into the wooden cork. Once the metal corkscrew hook is firmly in, pull the wooden bottle cork out by turning in anti-clockwise and gently moving it side to side.
How to taste wine?
Try and find a glass with a wide base to give the wine a chance to breathe. After this gently swirl the wine in your glass and allow the aroma to flow. Inhale the aroma to add to the sensory experience and then sip a little of the wine and allow it to roll over your tongue, so all your taste buds are engaged.
Most Valuable Bottles in Hong Kong
There is no doubt that while there are wines to be enjoyed and consumed, they can also make an excellent investment. Investment bottles are some of the most expensive in the world, purchased and kept, often for years, with the value increasing every year. Many of the wine which graces the world's most expensive list is only available at a Hong Kong auction with a limited release number.
Topping the list is Germany's Egon Müller Scharzhofberger Riesling Trockenbeerenauslese currently selling at over $33 000 per bottle with the value increasing exponentially every year, with only 150 half bottles produced annually. Portugal provides the W & J Graham's 'Ne Oublie' Colheita Port 1882 a 100-year-old single vintage tawny port. The last time the vintage was released was in 2014 when only just over 650 crystal bottles hit the market, currently valued at around $19 000.
Next on the list is the Screaming Eagle Sauvignon Blanc from the USA. The wine is only made available to select customers at a price of just over $8500. Thought to have been harvested in the 1800s, for just under $9500 you could own a bottle of J.S. Terrantez Madeira.
It's easy to see why wines available at the Hong Kong wine expo, Hong Kong wine exhibition and the Hong Kong wine fair 2020 are making waves in the world of investment as a status symbol.
Looking for an apartment to buy or rent? find your perfect property using Spacious.hk, Hong Kong's number one real estate platform.