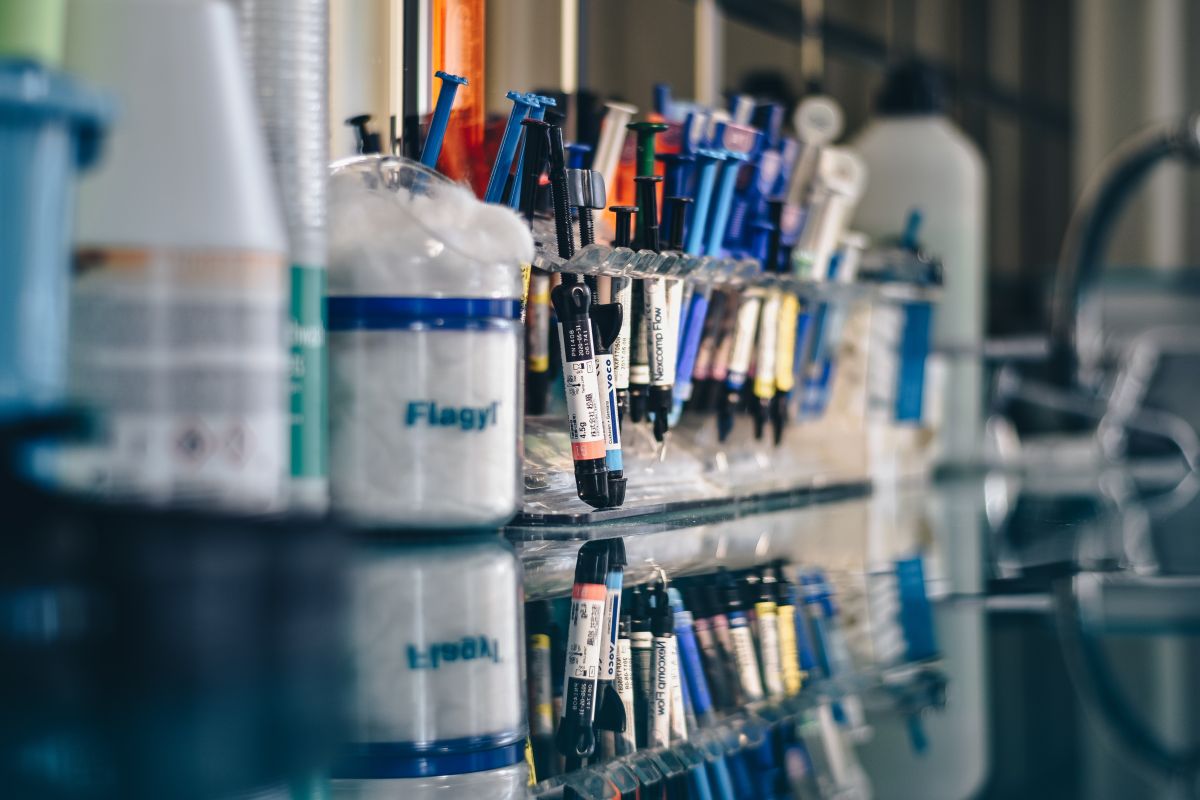 Hospitals in Hong Kong offer exceptional treatments and world-class facilities. Among all the hospitals and healthcare providers, private hospitals ensure that you get personalized care and feel more comfortable while you receive your medical treatment. 
This higher level of care is the reason more and more people are taking their medical needs private. You will be treated by only the best specialists in their respective medical fields. Above all, the excellent medical teams on hand will help you make a full recovery.
Public Vs. Private Hospitals in Hong Kong
According to an estimate, there are 42 public hospitals and 11 private healthcare facilities in Hong Kong at the time of writing. While the former serve a wide range of public, private hospitals are deemed to provide a better quality of healthcare, albeit at prices not everyone can afford.
Public Hospitals in Hong Kong
The Hong Kong Hospital Authority estimates that the city's public sector has 42 public hospitals, 47 specialist outpatient clinics, and 73 general outpatient clinics. The government subsidizes all of them to offer inexpensive healthcare facilities to the general public.
Pros of Public Hospitals in Hong Kong
Affordable for the majority of the population
A higher number of beds than private healthcare facilities
Bigger facilities with more in and outpatient wards
A large number of doctors from around the world
Cons of Public Hospitals in Hong Kong
Significant waiting times for surgeries and non-emergency operations
Only offer medical services to "eligible persons." 
Private Hospitals in Hong Kong
At the time of writing, Hong Kong boasts 11 registered private hospitals. While these facilities charge higher prices for treatments and procedures than those at public hospitals, the private hospitals offer various luxurious perks as well as patient-friendly workers.
Pros of Private Hospitals in Hong Kong
High-quality healthcare facilities
Various amenities such as deluxe rooms
State-of-the-art medical equipment
Negligible waiting times
Cons of Private Hospitals in Hong Kong
Expensive than public hospitals
Don't have as many beds
How to Choose a Private Hong Kong Healthcare Facility
Choosing a private hospital in Hong Kong is by no means easy. There are several things you need to consider. These include amenities on offer, the private hospital's location, its reputation among previous customers, and more. 
Here is what you need to consider when deciding between private hospitals in Hong Kong:
Amenities
Did you know that some private healthcare Hong Kong hospitals treat specific illnesses or traumas? Yes, that's right. Not all hospitals offer all-round services. If you are looking for a specific hospital, you need to make sure that it can serve your needs.
Having said this, some hospitals provide a wide range of medical surgeries to deal with infectious diseases, pregnancy-related matters, and trauma cases.
Location
The location of your private Hong Kong hospital is vital. You want to receive immediate treatment in emergency conditions. Don't assume that your nearest hospital will always have the services you need. Research the four nearest hospitals around you so as to save time in case of emergency.
Reputation
The private hospital you choose in Hong Kong needs to be reputable. You need to trust that when you arrive, you are in the best possible hands, that you will be looked after, and that you will receive the correct treatment. 
The trust is shown by how hospitals treat patients in a caring and professional manner. The ideal hospital must have an excellent reputation for the highest quality services. 
Value
The private hospital you choose must value their patients rather than see them as income-generating customers. When you go to the hospital, you expect to heal. 
Your chosen hospital should be able to offer you this and more. You should place a high value on hospitals that provide outstanding services, quick access to medication, and world-class equipment. But keep in mind that such hospitals would charge a premium for their services.
Features
Look for private hospitals with features supporting the health and wellness of patients. These features could be physical or psychological. 
Private hospitals with a strong focus on patient wellbeing will always have the latest equipment, the best diagnostics teams, and the cleanest facilities. 
Many hospitals take this one step further and offer value-added services to help patients on the healing journey, such as dietary and exercise programs.
What To Expect At Private Hong Kong Hospitals
The world-class standards and treatments offered by private hospitals and healthcare facilities will be delivered by only the best doctors and nurses. You can make appointments that suit you. 
Private healthcare facilities and medical centers also have an extraordinarily high patient-to-nurse ratio to ensure that you get the attention you need, regardless of the condition you've been diagnosed with. 
Your dedicated nursing and doctor teams will take all the necessary time to discuss your situation with you. They will also be on standby to ensure that any discomfort you may have is quickly dealt with.
Services
Hospitals in Hong Kong aim to make you feel more like a guest rather than a patient. When you, as a patient, are relaxed, it promotes healing. Attention is paid to every aspect of your stay. By choosing a private healthcare facility or hospital, you will have access to a private room with en-suite facilities where you can recover after medical treatment or surgery.
You can expect a television, nurse calling system, telephone, and radio in the room. Many modern private hospitals also offer free Wi-Fi to help you keep your loved ones up to date with your condition. 
Your private healthcare room will be serviced before you arrive. You can walk into a five-star hospital room with clean bed sheets, towels, and complimentary toiletries. Private hospital rooms allow you to recover in a peaceful environment where your visitors can visit you privately.
Catering
Your chosen private hospital will provide you with several dietary options daily. All meals will be delivered to your room. Menus change every day, and you will usually have three to four different meals to choose from. 
The meals on offer are hand-selected by an in-house dietitian to speed up your recovery. Should you have specific dietary requirements, you can discuss them with your doctor or nurse.
Cleanliness
Private hospitals and healthcare facilities in Hong Kong have placed high importance on the cleanliness of the amenities. You can be assured that cleaning staff work around the clock to ensure the highest standard of hygiene. 
During your stay at a private hospital in Hong Kong, your room will be cleaned every day, before you arrive and after you have left. Common areas and bedrooms are thoroughly cleaned on a regular basis.
Comfort
Private hospitals in Hong Kong aim to ensure that your stay in their facilities is as comfortable as possible. Many of the top private hospitals in Hong Kong offer value-added services such as hairdressing and laundry. 
You can arrange for the hospital to deliver your newspaper or magazine subscription to your room. You may even find that private hospitals and healthcare facilities in Hong Kong offer routine beauty services for private clients.
How to Choose A Hong Kong Hospital?
With all the options available in Hong Kong, you need to make sure that you choose the right hospital or private healthcare facility that suits your needs. Your first step in doing this is to make a comparison between them. Pay special attention to their ethos, locations, and services.
You need to ensure that the hospital you choose is within traveling distance from your home. This will minimize the time going to the hospital in case of an emergency. It also saves travel time for your friends and family members who come to visit you.
Important Questions To Ask
Before booking services in a hospital or healthcare facility in Hong Kong, you should be able to answer the following questions:
Does the hospital or facility offer the treatment you need?
Were previous patients satisfied with the care they received?
What are the accreditation and quality standards earned by them?
Does the hospital or facility offer ICU units, both in and out of it, in case of an emergency?
Does the hospital or facility offer aftercare support services?
Private Hong Kong Healthcare Benefits
Did you know that more than 70% of Hong Kong residents opt for private healthcare facilities over public hospitals? The level of public trust in these should tell you all you need to know about the quality of care being provided at private hospitals. 
Here is why you might want to opt for private hospitals in Hong Kong:
Internationally trained and specialist staff. Many private hospitals employ the best healthcare professionals from around the world. You can thus be assured of receiving a high-quality level of care.
See the same physician at every visit. This is not the case at public hospitals, where the duty roster dictates which doctor is on call. Seeing the same physician will help you be more comfortable talking about your medical issues. 
Affordable than private healthcare providers elsewhere. Despite providing the same level of services, Hong Kong private hospitals are much cheaper than their counterparts in the US or the UK. 
Lowest infant mortality rate in the world. Did you know that Hong Kong private hospitals boast one of the lowest infant mortality rates in the world? This should tell you all you need to know about the level of care they provide to their patients.
Conclusion
Whether you are looking for specialized medical services or private hospitals, always be sure to find out what they specialize in. Ask the important questions and consider if you need any value-added services.
Frequently Asked Questions
What Do Hospitals Smell Like?
Hospitals have their distinctive smell. It is antiseptic, from all the treatments going on at the facility, with the undertone of floor cleaners janitors use to keep the facility nice and tidy. The smells become more intense in the emergency and relatively bearable in private wards. 
Does Hong Kong Have Good Hospitals?
Hospitals in Hong Kong are ranked among the best in Asia in terms of facilities, amenities, and equipment. Most of the doctors here have received their training from top institutions globally, including in the US.
Is Healthcare Expensive In Hong Kong?
According to an estimate, the healthcare system in Hong Kong is the second most expensive in the world, right after the United States. 
How Much Does It Cost To See A Doctor In Hong Kong?
In a public hospital, an "eligible person" (holder of a valid HKID) would have to pay HK$50 per consultation with a GP, $135 for the first consultation with a specialist (the cost goes down for follow-up sessions), and $180 per consultation at the A&E.
How Many Hospitals Are There In Hong Kong?
What Is The Biggest Hospital In Hong Kong?
Queen Elizabeth Hospital is by far the biggest healthcare facility in Hong Kong. It first opened to the general public in September 1963 and is currently affiliated with the University of Hong Kong and CUHK Facility of Medicine.
Which Hospital Is Best In Hong Kong?
According to SCIMAGO Institution Rankings, the Prince of Wales Hospital currently offers the best healthcare facilities in the city. This hospital is ranked number one in Hong Kong in terms of research, innovation, and societal contributions.
What Is The Best Private Hospital In Hong Kong?
Customer reviews indicate that the Hong Kong Sanatorium & Hospital is the best private hospital in Hong Kong. This private hospital is located in Happy Valley and boasts over 500 beds and approximately 30+ specialty centers.