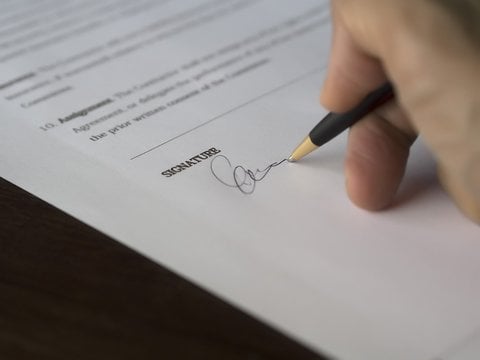 Everyone is eager for a place to call their own, but there are a few key things to keep in mind before signing on the dotted line. Whether you are looking for the first time or simply relocating, make sure you ask yourself these questions first:
How much can I really afford to dish out each month?
It can be tempting to look at places that are at the top of your price list, so put serious thought into how you are going to cope with a recurring monthly installment. Some rental properties include utilities, cable and parking within the monthly rental cost, while other properties do not. Sum these up and an otherwise affordable apartment can quite quickly be placed out of budget. Be sure to ask your landlord exactly what is included in the monthly rental so that you are clear about how this new apartment will impact your monthly budget and lifestyle.
Other pertinent costs to keep in mind include management fees, public transportation and on-site health club memberships. The initial payment may also include good-faith deposits, taxes and stamp duties. Once you have considered these you will be in a position to set out a ballpark and narrow down a few options.
What's important to note from the lease agreement?
While it may be obvious advice to read all contracts thoroughly before signing, many people have the tendency to skim. There have been many cases where a landlord and tenant "shake on it" only to find out later that the contractual clauses differ from what has been discussed verbally. By that time, you are already stuck… until the lease is up.
Also look out for provisions for likely situations such as: What liability do you bear if lose your key? Who pays for the plumber when the pipe bursts? How often will your landlord send in the handyman to service the air-conditioner, if at all? Do you know the meaning of jargon such as Caveat Emptor, Exculpatory Clause and Retaliatory Eviction? You are the paying customer so don't be afraid to ask questions, talk it over or even request that the contract be simplified before you sign it.
Also read: The types of business contracts, and the clauses to watch out for
What are my rights as a tenant?
What can (or can't) you do? Can your pet cat move in too? Can you paint the walls or install new lighting? Doing so without first consulting the landlord could result in lease termination or loss of your security deposit. If you'd still like to be able to make these modifications, ask if you will have to return the apartment back in its original state at the end of the lease.
You may also want to include an automatic-renewal clause to safeguard your right to renew your lease at the end of its term. This requires the landlord to notify you before the lease ends should he/she not want to renew. This ensures you will receive ample notice should you be asked to leave against your will.
Once these are agreed upon, be sure to get them in writing to avoid any disputes at the end of the lease.
What are my options should I terminate early?

The need for early termination doesn't always stem from a failed relationship. It is difficult to anticipate if you may, in the next year, be asked to relocate, meet a new life partner, or need to move home to take care of elderly parents. Such changes aren't always predictable, so it only practical to have clauses that will provide for when they occur.
Of course, this will serve as your emergency exit route should the landlord-tenant relationship later prove tough to upkeep. Find out your liabilities for terminating early – will you lose your deposit? Will you be legally responsible for the remaining months' rent? What will constitute a breach of contract by either party?
What damages are not caused by me?
Inspect the place with the landlord prior to moving in to verify the conditions of all facilities. If there is anything that the landlord did not agree to fix from your initial visit, such as stained carpeting, broken blinds or missing tiles in the shower; make sure these damages are documented in the lease as pre-existing.
By documenting such damage, you are protecting yourself from potential charges to your security deposit for which you are not responsible.
Now that you are ready to sign…
Upload and sign your lease contract with Dragon Law, fuss-free – no print and scan, just sign electronically and share over the cloud.
I want to Upload my Lease Agreement for signing online

Remember: If anything is not in writing, it is not binding. The best way to protect yourself is to ensure that all possible circumstances are spelled out in your lease. Now, congratulations on your own space and may happiness and love move in with you!