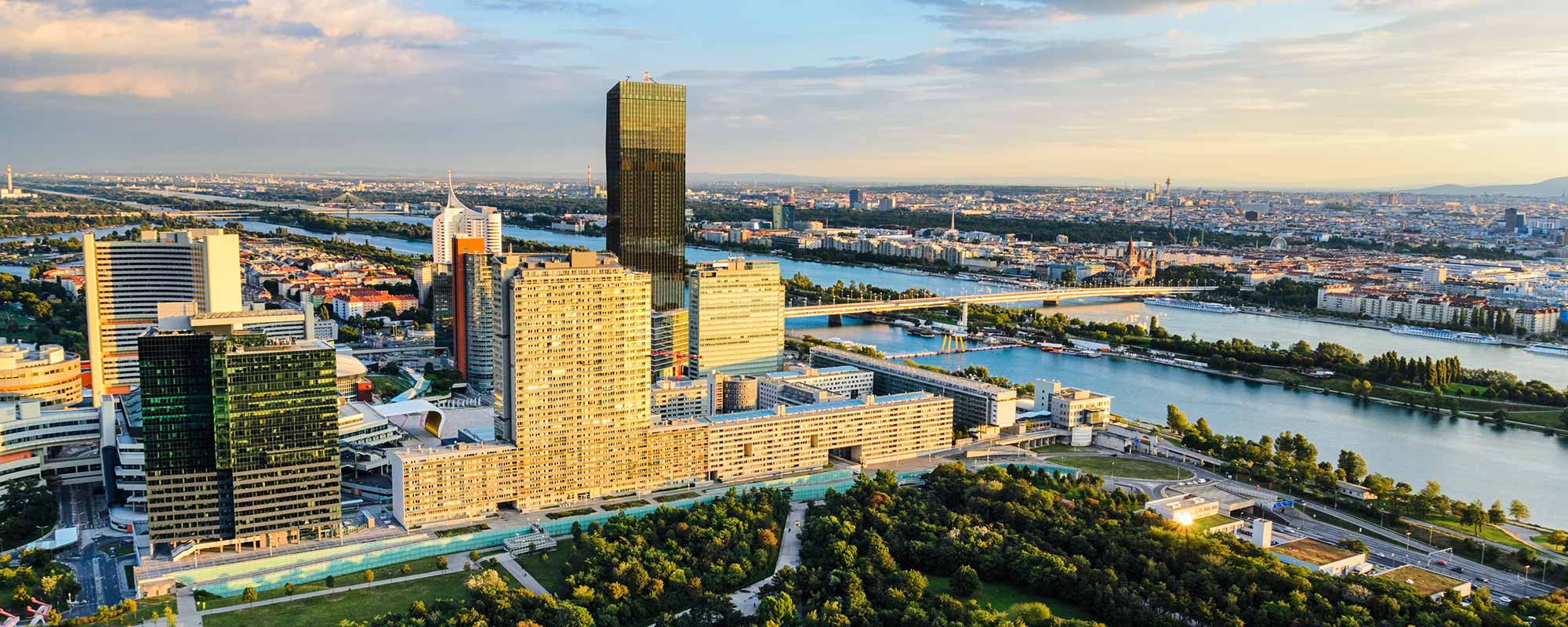 Austrian property prices have been rising in the past year. Its residential property price index rose by 7.3% in 2016, indicating the accelerating economic growth of the country. Though the prices stabilized a bit in the second half of 2016 after the strong growth in the first half (an increase of 9.5% in the second and 7.2% in the third quarter), prices in the fourth quarter still managed to climb up by 4.6%.
However, Vienna, the capital of Austria, is seen to have notable price growth differences with other cities of Austria. Unlike the rest of Austria, Vienna has shown comparatively weak property price growth when the rest of the Austrian property price increased by 12.8% in the second quarter of 2016. When the property prices in Austria excluding that of Vienna came down to 5.2% in the fourth quarter of 2016, Vienna property prices on the contrary, rosed by 3.4% year on year, contrasting the previous quarters (-2.4% in the second and –0.4% in the third quarter). The pattern of Vienna's property price demonstrated a distinct pattern in terms of price growth.
Due to the price rise against the previous quarter, Vienna's indicator of residential property prices surged to 19.8%, which is an rise of 1.5% points in the last quarter of 2016. As for the whole Austria (including Vienna), the indicator illustrated a rather weaker increase against the previous quarter (5.1%), reaching 6.0%.
The trend of high number and value of transaction activities in the real estate sector has extended from 2016 to the early 2017. Listed Austrian real estate companies keep attracting international investors. Different from the usual case where local players outbid international investors, recently, the trend is vice versa, with other real estate investors involving in most major listed real estate companies cases. There is higher demand for new apartments, from both locals and especially from foreign homebuyers.
It is predicted that the housing prices in Austria will continue to accelerate. Austria's economic growth is expected to remain positive in the next two years at 1.5% in 2017 and 1.4% in 2018, according to WIFO. With reference to the European Commission, Austria's gross public debt is projected to drop to 79.3% of the country from 83.6% of GDP in 2016. Despite the fact that inflation rate of Austria was at 2% in January 2017, which topped the highest record since July 2013, it is expected to slow to 1.6% in 2018, according to the European Commission.
For more information on overseas property news and prices, please visit our website at https://www.spacious.hk/hong-kong/international or follow our LinkedIn Page.