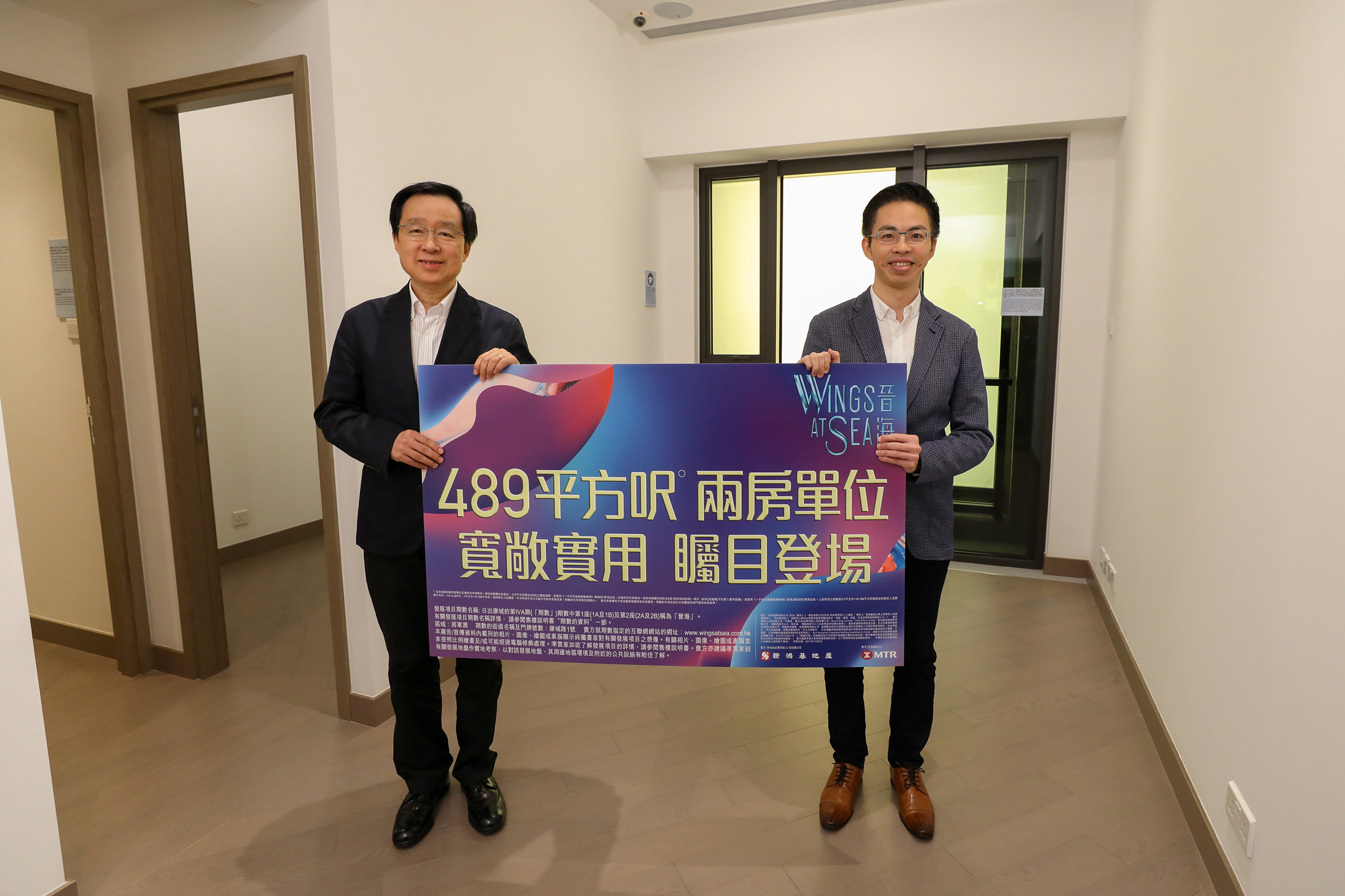 Wings At Sea launched the 7th price list of 208 units, subscriptions opened
Sun Hung Kai Property (SHKP)'s Wings At Sea has been receiving overwhelming subscriptions in all three rounds of sale and the developer launched the 7th price list of 208 units with a 2% to 3% price up yesterday.
The developer has launched 3 round of sales consisting of 763 units from this newest project in Lohas Park and they were all sold out. The new batch of units includes some featured units and 3-bedroom units, sizing from 318 to 1,120 square foot. The average discounted price is HK$15,450 per square foot.
One of the 4-bedroom units costs HK$20.18 million, which would be the most expensive flat in Lohas Park. The developer will put 10 units for sale this Thursday while another sale will be taken place this weekend.
In the first round of sales, the developer received over 13,700 subscriptions for 403 units (34 people fought for 1 unit), while in the third round it received over 9,000 subscriptions for 328 units (27 people fought for 1 unit). SHKP has started receiving subscriptions for the new 208 units and interested parties could visit the show flats and sale office at aPM, Kwun Tong.
Spacious currently has 3 properties for sale and 9 properties for rent in Lohas Park. Keen to see our inventory? https://www.spacious.hk/en/hong-kong/lohas-park
Spacious has transaction data for the last 387 properties sold in Lohas Park.
August average price per square foot: HK$10,954, +2% MoM and +8% YoY
August sale transactions: 27 -39% MoM
More data on: https://www.spacious.hk/en/hong-kong/lohas-park/transactions
Launch of starter homes cools down second-hand market
Midland Realty reported 7 transactions at the 10 major estates it monitors, down one from the previous weekend. It was the third consecutive weekend of a single-digit number of deals, according to Midland data. Meanwhile, Centaline Property Agency reported 8 deals at the 10 major housing estates it tracks, down from 15 the previous weekend.
The market's anticipation of the launch of starter homes in the chief executive's policy address next week affected the mood of some vendors and purchasers, as some prospective buyers are now adopting a "wait-and-see" attitude in the secondary market, said Midland residential chief executive Sammy Po Siu-ming.
For more information on property news and prices, please visit our website at https://www.spacious.hk/ or follow our LinkedIn Page.