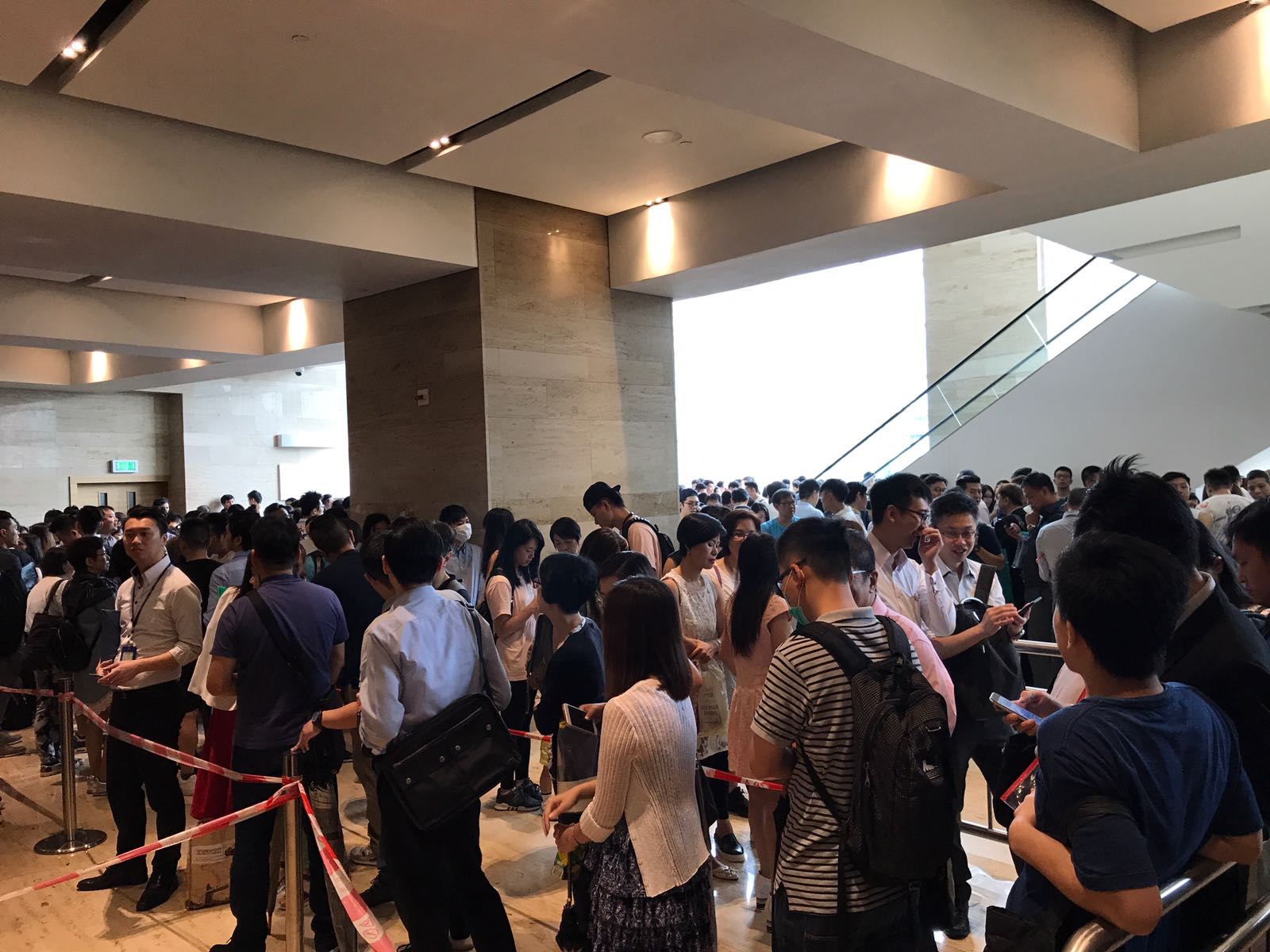 Spacious' View:
1,300 hopeful buyers queuing for 4 forfeited flats – may also be hopes for other new projects to see the demands.

1,300 buyers queued up for 4 forfeited Parc City flats
About 1,300 hopeful buyers queued up yesterday at Parc City in Tseung Wan, where 4 flats that had deposits forfeited were put up for resale. One of the units reportedly sold for around HK$6 million, while the others fetched more than HK$9 million each, sources said. Developed by Chinachem Group, Parc City will provide 953 apartments, with sizes ranging from 427 to 859 salable square feet. Completion is scheduled for 2019.
URA invites tender for Central commercial site
Property developers are being invited by the Urban Renewal Authority to tender for a commercial site of about 29,000 square feet in Central. The Peel Street-Graham Street site is planned to provide a gross floor area of up to 434,000 square feet for office, hotel and retail facilities and public open space of not less than 14,100 square feet.
Kai Tak Oasis received presale consent
In Kai Tak, Wheelock Properties said it has received presale consent for its Oasis Kai Tak project, at 10 Muk Ning Street, which will provide 648 apartments, with completion expected in May 2019. Meanwhile, Cheung Kong Property said it will put 50 units from its Ocean Supreme project in Tsuen Wan West on sale on Friday. The units comprise 12 four-bedroom homes and 38 three-bedroom flats.
For more information on property news and prices, please visit our website at https://www.spacious.hk/ or follow our LinkedIn Page.