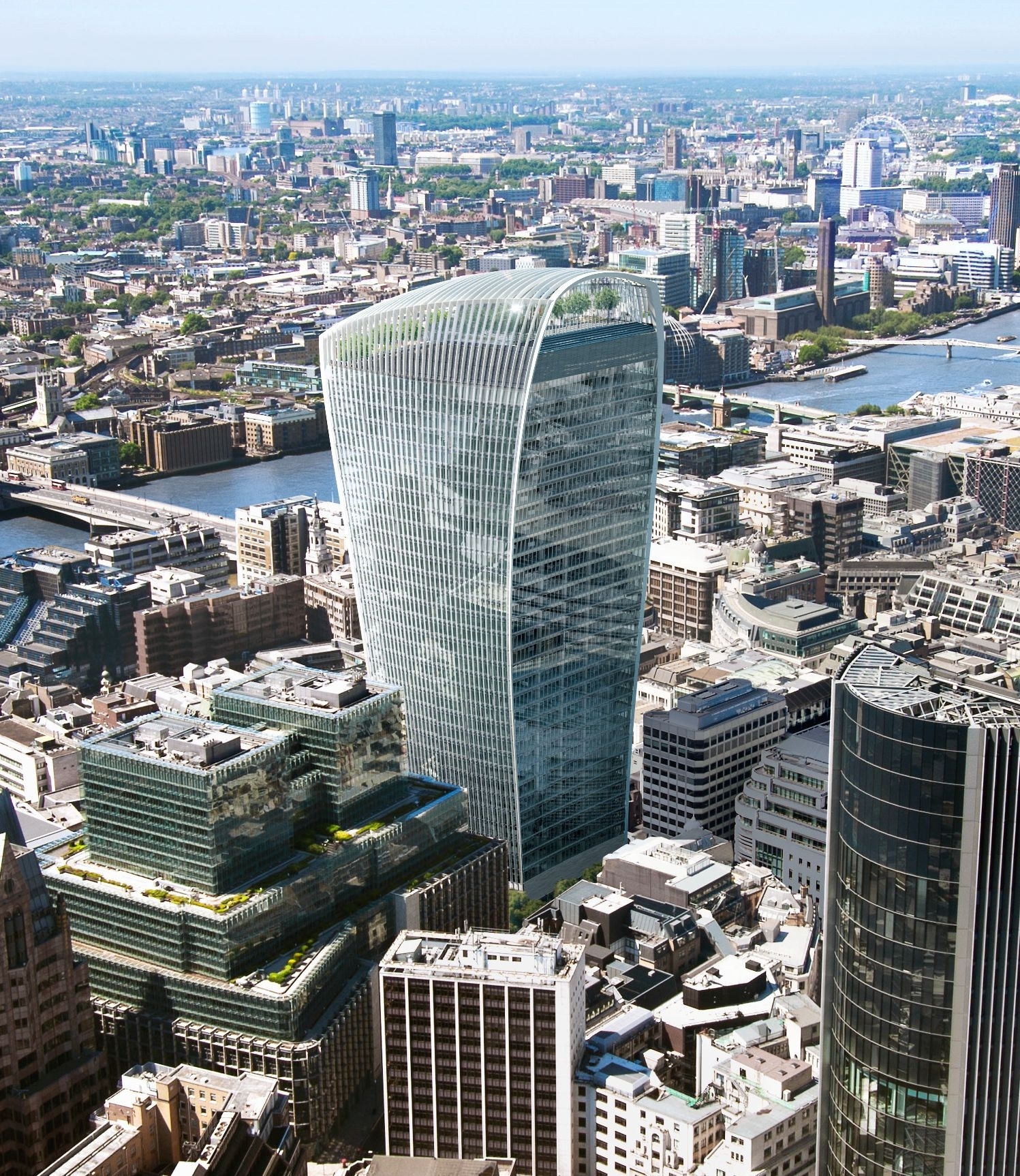 Tin Shui Wai Second Home Reaches HK$10,567/sf
A featured rooftop unit in Kingswood Villas was sold for HK$4.66 million, or HK$10,567 per square foot, breaking the record of the highest cost of this blue-chip housing estate in Tin Shui Wai. The buyer was not stopped by the newest cooling measure by HKMA and purchased the 441-square-foot two-room units by a one-off payment.
Chinese Estates to Bid for London's Walkie Talkie Skyscraper
Chinese Estates Holdings (0127) and CC Land (1224) may be lining up bids to acquire a 50% stake in London's Walkie Talkie skyscraper – 20 Fenchurch Street, according to a report by The Telegraph. Asian Growth Properties, owned by SEA Holdings (0251), is also reportedly interested in taking an interest in the building, which is tipped to fetch as much as 600 million (HK$6.07 billion). Other Asian investors, including Korea Investment Corporation and Singaporean investment company Temasek, have also been linked with the sale, The Telegraph said. First round bids are expected next month, according to the paper.
Ocean Pride to Launch 496 Units for Sale This Friday
Cheung Kong Property will launch the sale of 496 units from its Tsuen Wan project Ocean Pride this Friday. It said 70% of the prospective buyers are likely to apply for the mortgage plan offered by the developer. Meanwhile, K&K Property has received over 2,200 subscriptions for its Kai Tak new project – Victoria Skye, and Henderson Land has reportedly received 530 subscriptions for the sale of 84 units in its Sai Ying Pun project Novum West, which would launch another 84 unit for sale today.
For more information on property news and prices, please visit our website at https://www.spacious.hk/ or follow our LinkedIn Page.