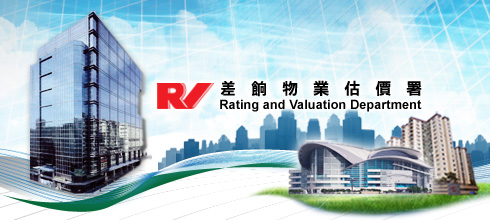 When someone talks about 'Rating and Valuation Department' (RVD), what is the first thing that pops up to your mind? Rates, government rent or valuation of properties? In addition to calculating and collecting the rates and government rent of your property, RVD actually delivers a lot more services to the public. Here are 5 useful services that you might have never heard about!
Objections to Rateable Values
The Commissioner of Rating and Valuation will publish a new Valuation List in the month of March and is made available for public inspection up to 31 May every year. If you are aggrieved by an entry in the Valuation List, you may object to the new rateable value by submitting a 'Proposal' to the Commissioner.
Don't be shocked by the word 'Proposal' – you only need to fill in a specific form by 31 May of the year and state the reason of objection. The two major reasons are over-valuation or under-valuation of the property, and an omitted or ought-to-be-omitted tenement is included.
Check rates balance of a property
Before renting an apartment, you should visit the 'Property Information Online' system provided by RVD. You can check the rates and government rent account information, including the account balance of different properties from the system.
Checking the rates balance of the apartment is necessary – if you don't want to pay the remaining rates or government rent for the previous tenant!
Download Tenancy Forms
One of the major responsibilities of RVD is to administer the Landlord & Tenant (Consolidation) Ordinance (Cap.7). Rent Officers of RVD provide free enquiry, assistance and mediatory services on tenancy matters. You can also download different forms of tenancy matters to facilitate your rental process.
Useful forms include Notice of New Letting or Renewal Agreement, Application for a Certificate of Primary User of Premises, Transitional Notice of Termination of Domestic Tenancy by Landlord/Tenant etc.
Find official data of buildings and property market
The RVD actually has an extensive database of buildings in Hong Kong. Information that you could find on the Rating and Valuation Department website include valuation list, government rent roll; names, addresses, ages and numbers of buildings; different kinds of property market statistics such as average prices and rents of private domestics, offices, retails and flatted factories, completion and related statistics of domestics and non-domestics etc.
Furthermore, the RVD announces the price indices of domestic and offices in Hong Kong. If you are interested in studying the trend of property price in Hong Kong, the RVD would definitely give you some help!
Check and apply for building numbers
The Rating and Valuation Department is responsible for the allocation of building numbers throughout Hong Kong and ensuring the display of correct building numbers. Therefore, the department owns a complete database of building numbers of all Hong Kong properties. In case if you come across any properties without displaying the building numbers, you can report to the department or find out the building numbers on the RVD's Building Numbering Leaflet.
For new buildings, the developer may apply for building number for a new building to the RVD after receiving the consent to commence building works. Then the RVD will allocate official building numbers to new buildings upon receipt of completion documents.
Spacious has a lot more tools that help you buy or sell your properties quickly and effectively. Simply visit www.spacious.hk to find your new home!
If you're a new or veteran agent seeking to grow your business, Spacious can help. To learn about listing packages and tools for agents please visit Spacious or contact us at sales@spacious.hk or +852 3460 4713.