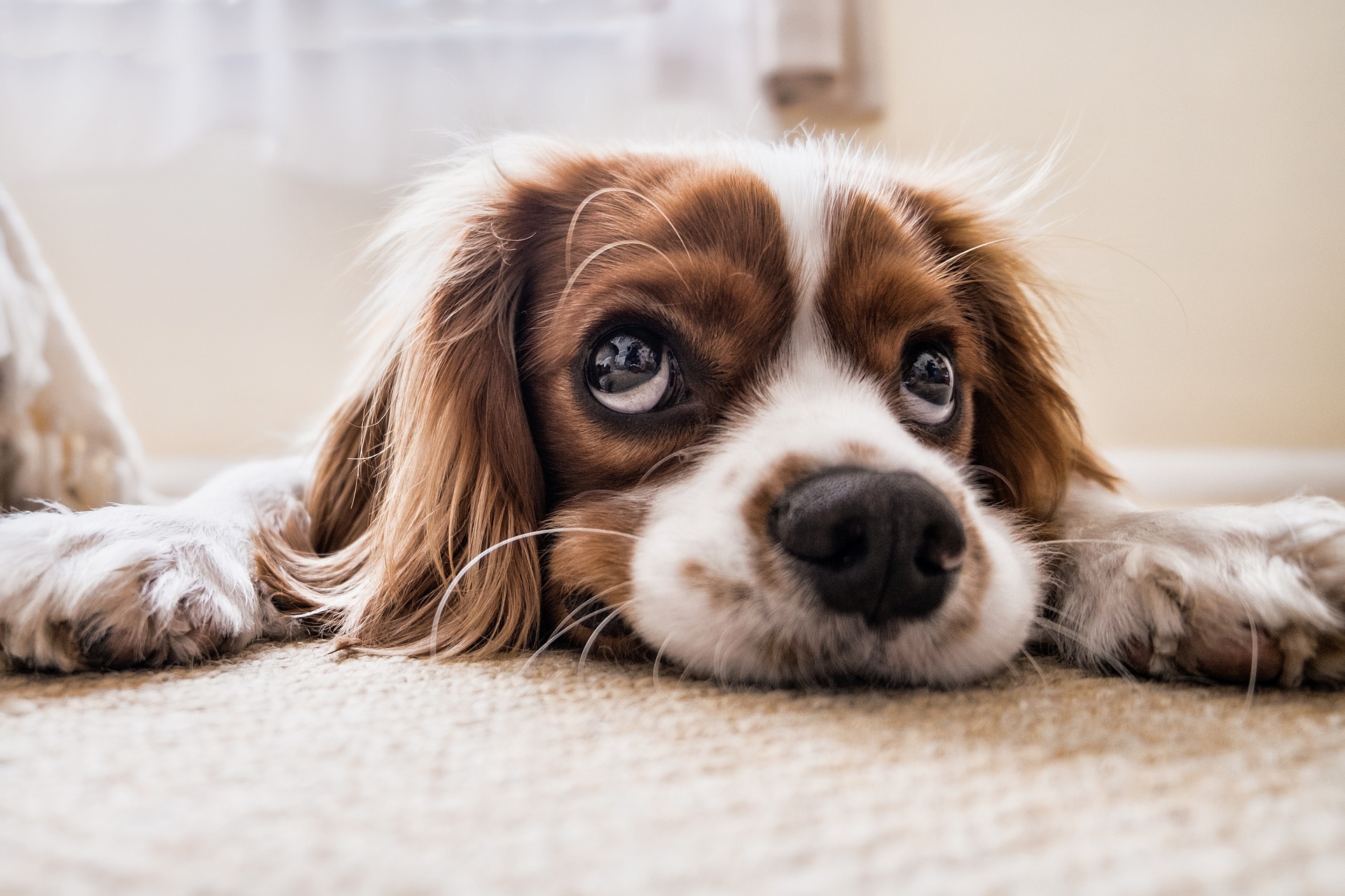 As a cat or dog owner, buying or renting a flat in Hong Kong means you'll have an extra clause or two to deal with. Hong Kong landlords and estate management aren't exactly known for their pet friendliness. Most often home sellers will make the 'no pet' policy visible in their listings, but sometimes you will only know when you ask. This can be time-consuming when you are looking at multiple flats or serviced apartments.
Here are 5 common types of pet-friendly accommodations in Hong Kong – use Spacious' filter options to narrow your searches down. Negotiating with your landlords about pets? Read on to see some useful tips from us.
1.  Pet Friendly Serviced Apartments
Serviced Apartments are most popular among expats looking for a flexible stay that offers hotel-like services and home-like amenities.
There are only a few pet-friendly serviced apartments in Hong Kong, and T Residence in Kennedy Town is one of them.
If moving in with just your suitcase and pet gear appeals to you, serviced apartment living is for you.
2. Chinese Walk-Up Flats
Walk-up flats are symbolic of Hong Kong's brand of retro rustic chic. Landlords of these unmanaged old walk-ups have a laxer policy as a way to stay competitive among many home listers. Given a good renovation and flip around, these flats could make great pet-friendly living space.
You can spot these low-rise buildings everywhere in neighbourhoods like Sheung Wan, Wan Chai, Causeway Bay, and Yau Ma Tei, which often implies an easier commute too.
3. Village Houses
Village houses are a pretty popular choice for Hong Kong's pet owners. When typical village houses are bigger (in Hong Kong terms), cheaper but more remote and unguarded, these landlords understand that you may need a dog or two for security reasons.
Village houses are also more pet-friendly in that they have more open space nearby and sometimes even a front garden. Walking your dogs is a lot easier and feels much better when you are away from urban pollution.
On the downside, living in more remote neighbourhoods such as Clear Water Bay, Sai Kung, and Ho Chung New Village means the commute and rodent/ insect problem can be a headache.
4. Suburban Private Estates
Private housing neighbourhoods are a Hong Kong speciality, with plush clubhouses, grand lobbies and 24-hour security. Although they are similarly located as village houses, the presence of estate management makes daily life much easier since they usually provide a regular resident bus route to town and grocery stores within the community.
Fairview Park in Yuen Long is a classic example of suburban private estates.
5. Standalone Luxury Villas
The sky is the limit when your pockets are deep. Older villas of Victorian style are mostly seen in neighbourhoods like the Peak and Pok Fu Lam. Newer villas in areas such as Sheung Shui, Fan Ling, and Tuen Mun tend to have a more modern, sleek design.
What Not To Look For
If you are serious about renting or buying pet-friendly apartments in Hong Kong, you may want to be more thorough if MTR Corporation managed properties are your pick as they are likely to keep a no pets policy.
For dog owners, in particular, you may want to avoid choosing Hong Kong's ultra busy, hip and rowdy shopping districts as they can be too loud and with too little walking space for your dogs.
Don't Keep Your Pets On The Hush-Hush
The most common issue with pet owners on the property hunt is getting approval from whomever you need the big OK from. Building management may allow pets, but not the landlord. In other cases, it's the other way around.
Some Hong Kong folks skip this bit and keep dogs or cats without telling anyone, but we don't recommend this. In case of landlord, neighbour or management complaint, it could land in a headache dispute over deposits, or even eviction.
A good way to counter this issue? Get the non-negotiable rules out of the way first: be a responsible pet owner and find a pet tolerant property first when home searching. Properties that do not allow pets will be documented in the Deed of Mutual Covenant (DMC), a document signed between land developers and the first owners of the building. If there is no mention about pets in this document, it is assumed that keeping pets is allowed. After this part is done, pop the question with your landlord or real estate agent.
For the sake of your little furry friends, it is always recommended to be upfront with your landlords or agents with the pet situations. Make sure to write it down explicitly on the tenancy agreement that pets are allowed for safety.
Negotiating With Landlord About Pets
Some landlords are very sensitive about keeping pets when you're flat renting. Nobody wants the nightmare of having their property damaged, and pets are an easy target to blame.
This is when flat renting calls for negotiation skills. Should you need to have a talk with the landlord about allowing pets, show that you are a responsible pet owner to give bargaining power. Keeping five cats in a 400-square-foot flat will not convince your landlord that cat hair will be cleared once you move out.
Essentially, flexible landlords expect a reasonable amount of pets who will not cause nuisances to neighbours, and leave the property in good condition. Working around these points when negotiating with the landlord. One common practice done in North America tenancy agreements is an add-on deposit, which is extra money held in case of pet-related damage.
Either your landlord may suggest this, or you could use this method to sweeten up the deal. Renting in Hong Kong for pet owners isn't difficult, deal your cards tactfully and you will definitely find something suitable for you and your pet!
Ready to begin your property search? Look for pet-friendly flats or serviced apartments on Spacious with its filter options now.
This is a guest post by Anna Chiang from Animo HK.