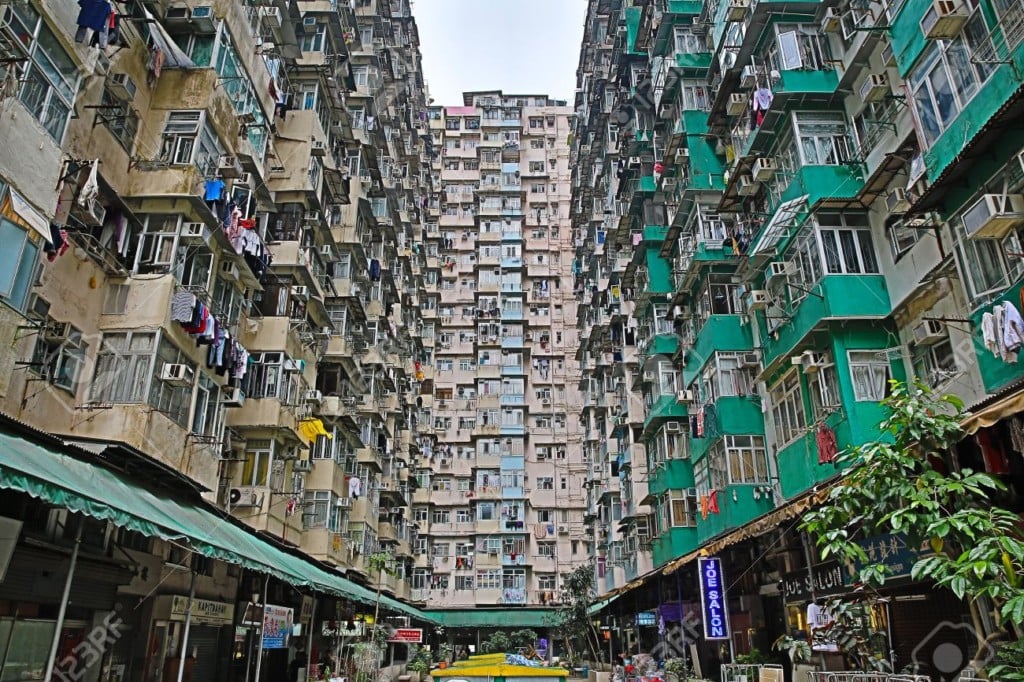 When you think about some of the outstanding problems within the Hong Kong property market, what comes to mind?
Declines in prices and transactions

Unaffordability

More foreigners renting instead of purchasing

Too many agents and a fluctuating market

Stamp duty fees scaring away non-residents
More than likely, property investors, real estate agents and brokers in Hong Kong would agree with all of the answers. For the first time in almost 20 years, Hong Kong's property market is struggling and those who work in the industry find themselves find themselves facing uncertainty.  
In this article, we'll take a close look at some of the main problems within Hong Kong property market.
First of all, what happened to Hong Kong's property market?
Investment and real estate expert Peter Churchouse, author of The Churchouse Letter provided his take on the recent Hong Kong property market woes saying "This is a product of a series of domestic issues and macro issues. Hong Kong was a big beneficiary of the easy monetary policy that flowed out of the GFC, and we saw bubble conditions in property markets in Hong Kong and pretty much most countries around the region. Countries put in all sorts of policies to try and curb those bubbles. Well, those policies are now working. We have huge stamp duties and all sorts disincentives to buy property in Hong Kong and Singapore, Taiwan and so on, and now these measures are coming home to roost…"
Real Estate Broker and Agent Blues
One of the biggest problems that agents and brokers within the industry are dealing with is a lack of stability in the real estate market. A number of workers have left the industry, looking for other areas of employment.
Real estate agents continue to leave the industry due to reduced transactions and decreased commissions. Some agencies have as far as decreasing agent commissions in order to lure clients. Despite this, numbers continue to fall, and competition has been so fierce, there have actually been physical confrontations between agents.
Speaking about the current market, real estate agent Thomas Fok said: "It is a buyer's market right now, as there are so many choices, but for the seller, they need to compete with other sellers as well as the developers."  
A Decline in Sales; Possible 2017 Decrease in Property Market
Over the years, Mainland Chinese have inflated the Hong Kong real estate market, but there has been a tremendous slowdown within the last year, data indicates that residential transaction volume fell as much as 70% from early 2015.
A report by the brokerage and investment group CSLA, predicts that when the Chinese yuan de-pegs in 2017, this will cause the yuan to fall 19%, causing a housing and property crisis in Hong Kong, similar to 1997. During an interview, CLSA property analyst Nicole Wong predicted further problems saying "It has fallen around 12% from the peak in September 2015, and we expect at least another 8% of a price correction in 2016…"
More Foreigners Are Renting and Few People Are Purchasing
Agents have had an increasingly difficult time with both Hong Kongers and non-residents. Hong Kong boasts some of the most expensive rent and property prices. Government regulated taxes and down payments continue to scare off potential buyers. Kate Davies, a foreigner who recently purchased her second property in Hong Kong, spoke on the difficulties some first time buyers may have, saying "I think the challenge is difficult for people who can't stump up with their 50% deposit, once you've got over that burden, then it's a wonderful market to be involved in."
In addition to a down payment, if you're not a permanent resident, you have to pay an extra 15% stamp duty tax, on the total purchase price. The stamp duty tax continually discourages non-residents from making purchases and has been heavily protested by property agents. Developers have requested that the government remove or lessen the stamp duty tax, but reports indicate that the property market will have to get much worse in order for that to happen.
The Future
Although no one is certain, recent reports indicate that the downturn in the market was temporary. Wee Liat Lee, head of APAC property research at BNP Paribas spoke to CNBC about recovering numbers "The downturn we are seeing from August of last year was just a temporary blip… Some money is flowing back from Europe because of uncertainty, plus you know in China, the tier-1 cities… have seen spectacular price increase, so Hong Kong is doing catch up right now."
In addition, most recent reports from property firms indicate that a recovery has already started.
Hong Kong property players should keep in mind that Hong Kong's real estate market has a history of fluctuation. Expats will continue to have interests in the dynamic city due to its vibrant culture and financial importance. For agents and investors that choose to stay in the game, they'll have to figure out ways to stay ahead of the competition.