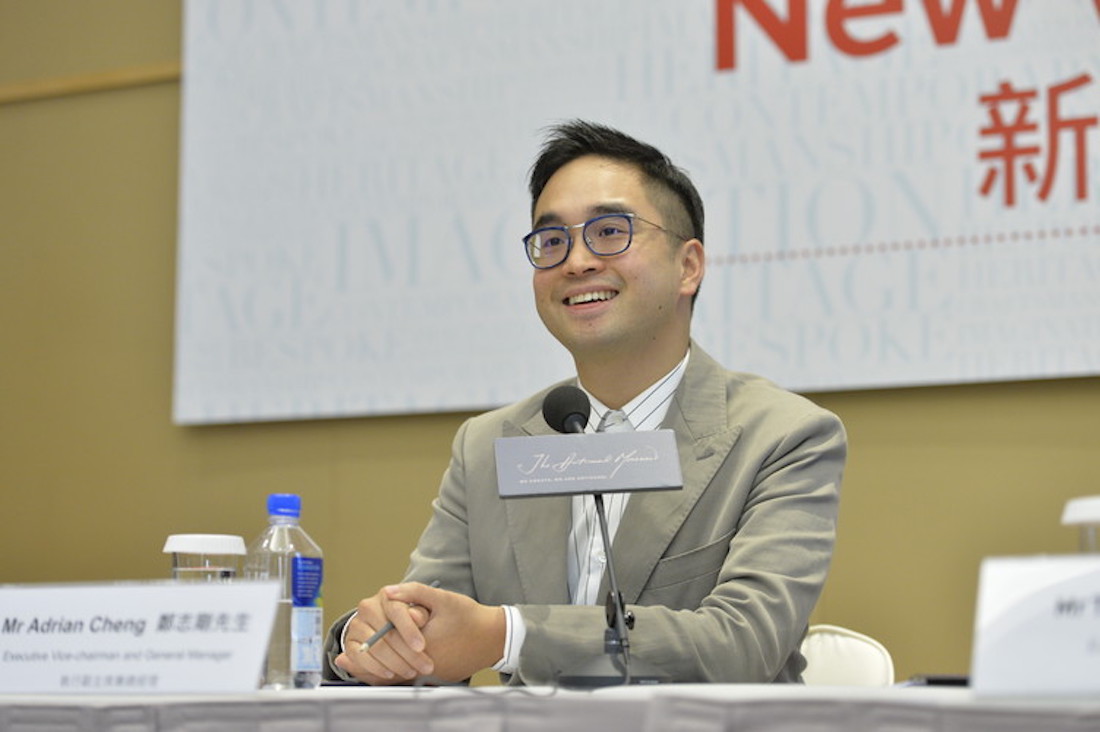 Spacious' View: With New World becoming the first mover, we expect more developers would join to roll out cheaper units for first-time home buyers in town.
New World likely to launch first-time buyers flats
In addition to launching a first-time buyers' scheme, the government encourages local developers to roll out cheaper homes for first-time buyers while New World Development (NWD) might be the first mover. NWD executive vice chairman and general manager Adrian Cheng Chi-kong said the developer is studying the possibility of launching a first-time buyer scheme to help local university graduates buy flats.
"The ideas for the scheme include measures such a 'super-low' down payment – like a few hundred thousand dollars for a private flat worth HK$5 million," said Cheng. Other measures may also include a close-to-market mortgage rate and a longer mortgage payment period.
He said NWD will identify residential projects that are suitable for young people and allocate about 10% of the flats for the scheme.
The firm's The Parkville in Tuen Mun is one of the projects the developer floated as a possible pilot for the scheme. Cheng emphasized that it is still in the research stage though the launch date "could be this year or next year."
Spacious currently has 9 properties for sale and 27 properties for rent in Tuen Mun. Keen to see our inventory? https://www.spacious.hk/en/hong-kong/tuen-mun
Spacious has transaction data for the last 4,332 properties sold in Tuen Mun.
July average price per square foot: HK$9,995, +3% MoM and +10% YoY
July sale transactions: 243 -18% MoM and +111% YoY
More data on: https://www.spacious.hk/en/hong-kong/tuen-mun/transactions
Science Park & HKU in line for first modular houses
Science Park and the University of Hong Kong could be the first to build modular housing in the city, the development chief says.
This comes in the wake of the Hong Kong Council for Social Service's announcement that it is looking into the feasibility of building container homes for grassroots families.
Secretary for Development Michael Wong Wai-lun said the "InnoCell" project will employ modular construction technology to provide housing for the park's young staff. Construction of an 18-story building, which will provide amenities such as a gym and multifunction rooms, is expected to be completed by 2020. The other project, to be built at HKU in Pok Fu Lam, may include student halls, he said.
Wong, who last month visited a mainland factory that produces modular housing components, said the SAR government is eager to import the technology.
Wings at Sea receiving 12x subscriptions
Sun Hung Kai Properties deputy managing director Victor Lui Ting said the show flats of the company's new project in Lohas Park – Wings at Sea – have received positive response from the public, and the firm will soon decide whether to put more units on the market. SHKP launched the first price list for 208 flats from Wings at Sea on Tuesday. The company said the second batch to be launched will be no less than 104 flats. Sources said it has received about 2,800 subscriptions in the past two days – 12 times the available flats.
Wheelock Properties will put on sale 90 flats from Oasis Kai Tak on Sunday, with discounted prices ranging from HK$6.11 million to HK$32.15 million. Poly Property said it has received about 600 subscriptions for the 108 flats from its Kai Tak project, Vibe Centro, which will go on sale tomorrow.
Click here to see more new developments in Hong Kong on Spacious.
For more information on property news and prices, please visit our website at https://www.spacious.hk/ or follow our LinkedIn Page.