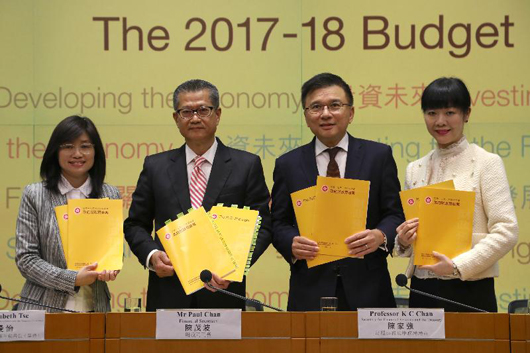 On Thursday, Hong Kong Financial Secretary Paul Chan Mo-po announced the 2017-2018 budget. This was Mr. Chan's first budget announcement following John Tsang Chun-wah's resignation in December to enter the run for Chief Executive. The event marked the final budget of the outgoing administration of Chief Executive Leung Chun-ying. Despite the introduction of additional demand cooling measures and a commitment to increase new land and housing supply, property prices have risen 40% during the 5-years of the CY Leung administration. Spacious has highlighted the key points of the new budget as they relate to the Hong Kong property market.
Hong Kong Economy:
Mr. Chan projected the Hong Kong GDP to grow between 2% and 3% in 2017. He noted uncertainties around geo-political trends and interest rate risks, which could create increased volatility and impact sentiment of consumers and investors. Mr. Chan specifically highlighted the risks to the property market posed by potential increases in the US Fed funds rate. Increases to the US rate could mean significantly increased monthly mortgage payments for Hong Kong's already stretched buyers.
Cooling Measures:
Despite the continued rise in Hong Kong housing prices, the Financial Secretary claimed that government cooling measures have been successful in combating short term speculation, investment, and external demand. Housing unaffordability was mentioned in the speech several times and stability of home prices is expected to remain at the forefront of government policy.
Land Sales:
Land sales accounted for HK$51 billion in government revenue in 2016/2017. The revenue exceeded estimates by 76%. The bearish estimates were set during a difficult land sale environment in 2015/2016, but the land sale market recovered strongly last year with Chinese developers playing a major part in driving up HK land prices. The government plans to sell 28 plots for private development in 2017/18, enough to supply 19,000 new units. Including the land for Railway Property development, Urban Renewal Authority projects, and private development, the government estimates that land released this year will have capacity to supply 32,000 units. This amount significantly exceeds the 10-year government target of 18,000 units per year. It also exceeds the targets for 2016/2017 when lands released provided estimated capacity of 28,600 flats. Kai Tak will again be the most active area for land sales with 10 plots targeted for sale this year.
On the commercial side, 3 commercial sites are slated for sale with potential floor area of 172,000 square meters. Lastly, one hotel site is targeted for Cheung Sha Wan and is estimated to provide 550 hotel rooms. Mr. Chan cited high price expectations for the urban commercial sites as rationale for the HK$101 billion revenue forecasted from land sales in 2017/18. This is nearly 100% growth over the 2016/17 land sale revenues.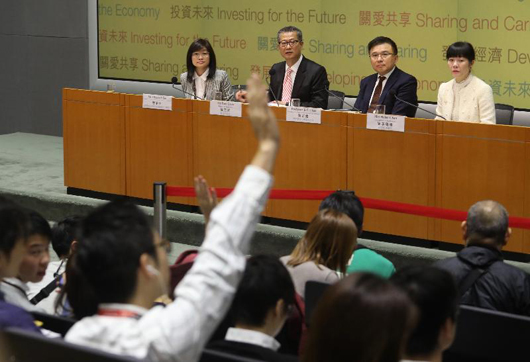 Property Rates:
A waiver on property taxes for was renewed for 2017/18, up to a ceiling of HK$1,000 per quarter.
Salaries Tax:
The budget called for extending the period for deduction of home loan interest from 15 to 20 years, the deduction ceiling remains HK$100,000 per year. Marginal tax bands will be widened to HK$45,000 from HK$40,000. For the third year running, there will be a 75% reduction in salaries tax capped at a maximum reduction of HK$20,000.