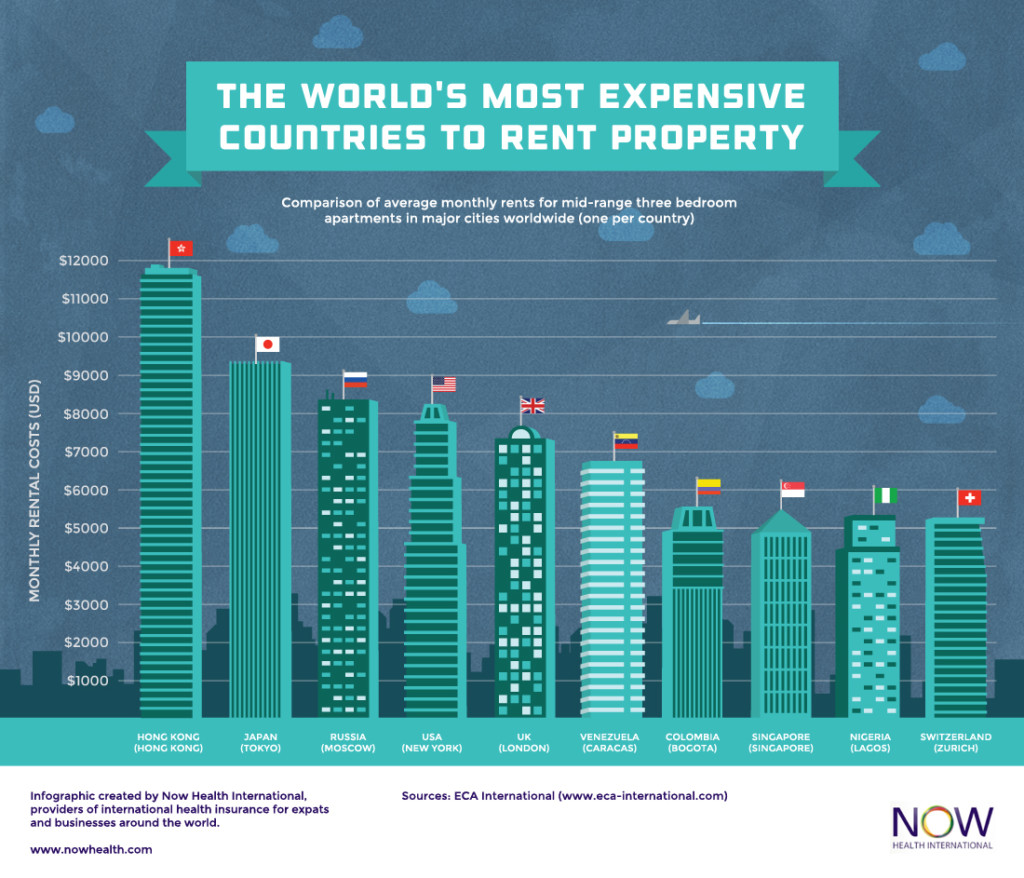 Now, we all know about how expensive Hong Kong properties are, although they are dropping in certain areas. It's rumoured that you will need at least 19 years of salary to pay off your mortgage, but what about renting?
Well, it seems that you really aren't any better off renting really. Aside from the fact that you are not in crippling debt. Let's pretend you have a family and requires a three bedrooms flat, how much exactly would your monthly rent cost?

When stacked up against all the other metropolis in the world, Hong Kong wins by a wide margin of US$2,000 against the Tokyo, who takes a second place. Both cities are famed for being overpopulated, but it seems Hong Kong's land really are worth its weight in gold.
Even the other big cities like Moscow, New York and London doesn't compare. What about Singapore? Some might ask, the rent is actually shockingly low since it's also short of land, snagging a place on the 8th place at US$5,000 per month.
But given the fact that the size of the apartment doesn't taken into consideration in this infographic, it might be worth noting that Hong Kong apartments (the same probably goes for Tokyo and Singapore) would usually be much smaller in size compare to those you will find in the Western markets. And Hong Kong property prices are actually measured in HKD per square feet, and that alone tells you much prized living spaces are in this city of seven million people.
So again, like the rent on office space – Hong Kong once again shows the world just how pricey real estates can be. While people have managed to live through it in the past, it's worth wondering just how the younger generations are dealing with this harsh reality, and whether or not it's wiser to just pack your bag and move somewhere more affordable.