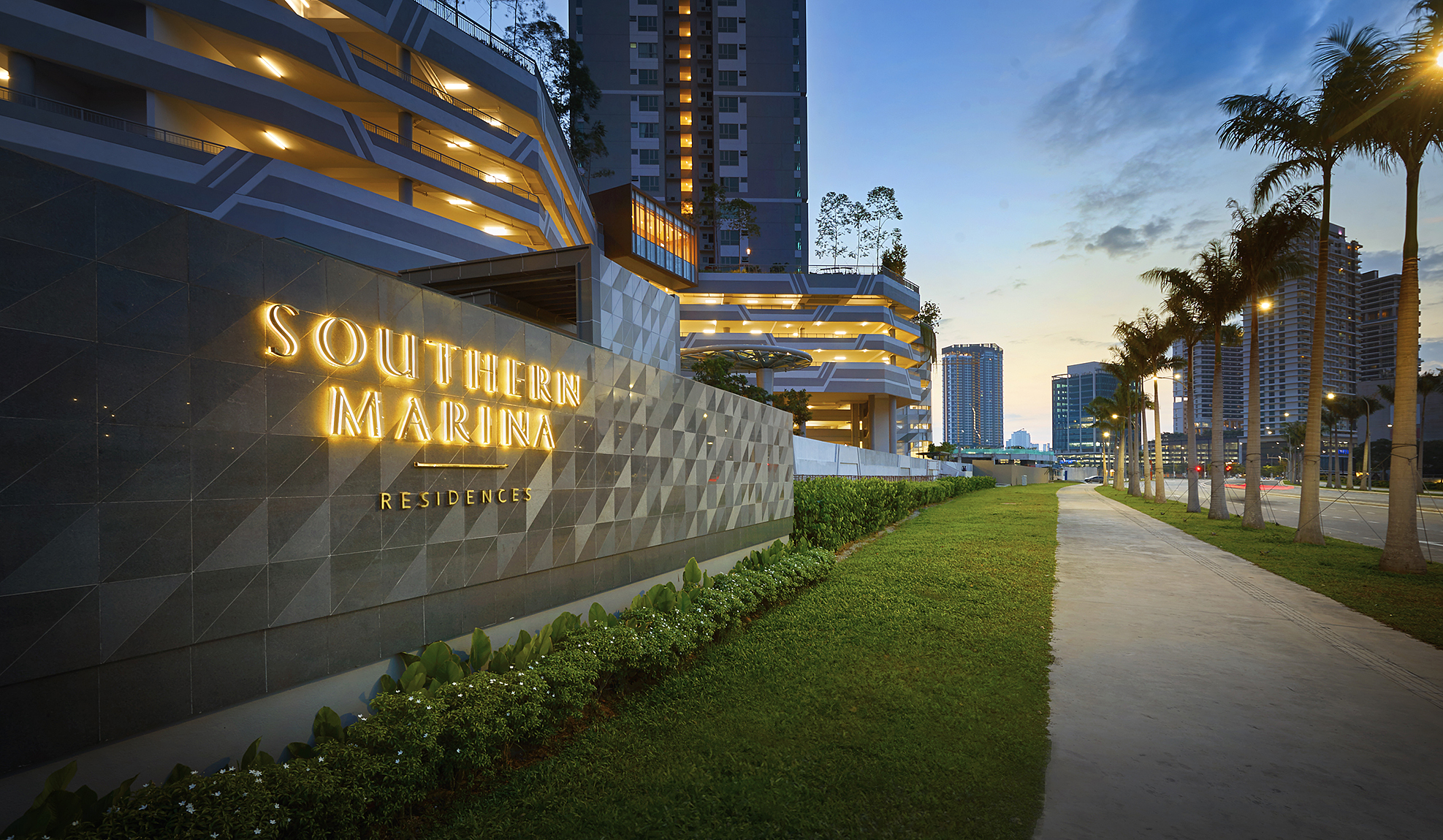 Nestled in a peaceful cove surrounded by three marinas, Southern Marina Residences stands as a shining beacon of modern luxury by the water. These freehold, low-density residential towers offer residents a spacious, elegant living experience surrounded by a plethora of amenities and attractions.
We spoke to a couple of buyers, Brian and Nila Beazer, who have chosen to make Southern Marina Residences their home away from home. As British and Singaporean expatriates who frequently travel between the USA, UK and Singapore, the development was the perfect choice.
---
---
Among their top reasons for choosing Southern Marina Residences is due to its prime location by the sea situated between three marinas, overlooking the Johor Straits yet only a stone's throw away from the heart of Iskandar Puteri, Johor.
"As we frequently travel in Malaysia, Iskandar Puteri offers good connectivity as a bridge between Singapore and Malaysia. Living here allows us easy access to the rest of West Malaysia," Brian said.
---
---
"The development is only a 15-minute drive away from the Tuas Link, giving us excellent accessibility to Singapore," he said. "The average time taken to cross to downtown Singapore is about one and a half hours. Our best time is only 1 hour."
The couple enjoyed that the neighbourhood offers first-class shopping centres easily accessible with a quick drive, as well as a large variety of restaurants offering different cuisines within walking distance.
Other than the location, the couple chose to live at Southern Marina as their unit was simple to maintain, well-designed with plenty of space. Their apartment fit in perfectly for their specific needs among their other properties.
---
---
The myriad of exclusive facilities at Southern Marina offered them more than they needed. The 50-meter saltwater swimming pool, in particular was well-designed and extensive. The couple especially enjoy spending time enjoying the deck at level 5.
"Living here is similar to resort living, on par with other beach-side communities in the US such as Miami, Florida," Nila said. "As most people we interacted with speak English, we found no language barrier."
The couple were quick to recommend living at Southern Marina Residences for other expatriates looking for a second home or a vacation home.
---
---
"Malaysia is a growing economy. Excellent medical facilities at affordable prices are easily found in Iskandar, Johor and elsewhere in the country," Brian said.
"For vacations, the development is excellent. There are also many international schools and tertiary institutions of distinction nearby, which makes it ideal for families to reside here with their children."
"Iskandar, Malaysia offers a view of the future," Nila said. "We have a very enjoyable living experience at Southern Marina, together with easily accessible educational and medical facilities, entertainment venues, F&B outlets and shopping centres, all of which combine for a very convenient lifestyle."
The couple also shared a positive experience throughout the purchase process, as the sales team and developers eased the entire process and no questions were left unanswered.
Brian and Nila both expressed their excitement to returning and resuming their life at Southern Marina, and were confident that many other buyers will join them in this community.
Register your interest for an exclusive private viewing today! To find out more, visit Southern Marina Residences' website www.southernmarina.com.my, their Facebook and Instagram pages, Southern Marina Residences, or send an email at southernmarina@ppb.com.my
---