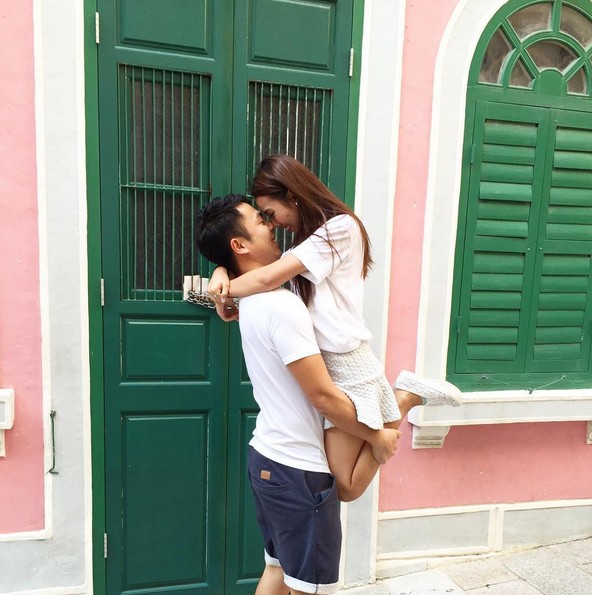 Dating in Hong Kong is hard – there may be plenty of choices out there, but the paradox of choice often leads to dissatisfaction and disappointment in life. Some of us are always stuck in the office and have to resort to online dating, but what happened to the good old-fashioned days of meeting a girl at a neighbourhood cafe or a book shop? If you're single and ready to mingle in real life, here are the top singles neighbourhoods in Hong Kong!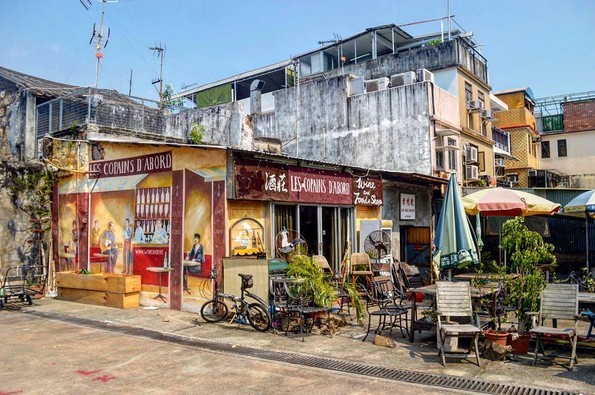 Outlying Islands – Peng Chau
And the singles island award goes to – Peng Chau! Discovery Bay may be full of expat families and Lamma Island full of hippie couples, but Peng Chau is the place to go to find love. Once you find a potential suitor there, you can take your date to eat fresh seafood and explore the Chinese temples scattered all around the island. And hey, what's better than having privacy in the busy city of Hong Kong?
Hong Kong Island – Aberdeen, Ap Lei Chau, Admiralty, Central, Soho, Noho, Quarry Bay, Chai Wan
Single people living in Central and Soho is a no-brainer, but did you know that you can find single people in Aberdeen and Ap Lei Chau too? These areas are actually pretty date-friendly, since it's less crowded and there's tons of fun activities to do there. You can check out the trendy art galleries there, go for a stroll along Aberdeen Harbour or even take your date to the floating Jumbo Kingdom boat restaurant!
Most of you have probably never ventured out of Hong Kong Island, but Lam Tin and Kwun Tong are areas definitely worth checking out. Kwun Tong used to be an industrial area, but since then it has developed into an eccentric and unique dining area. For casual dates, head over to Factory 99 for some laid back American food, or if you're trying to impress your date, MC Kitchen will provide a gastronomic adventure for the two of you. After grabbing a bite to eat, head over to Kwun Tong Promenade or Lam Tin Park, one of the largest public parks in Hong Kong!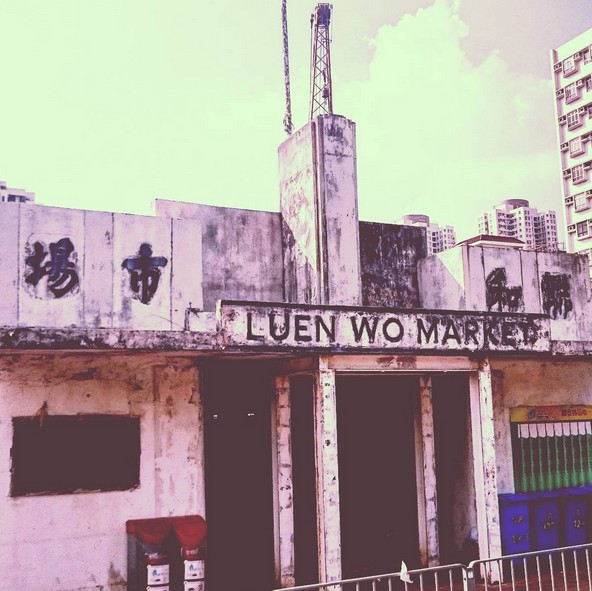 New Territories – Luen Wo Hui, Ma On Shan, Tai Po, Fanling, Tin Shui Wai, Tuen Mun
Luen Wo-what? If you want to shake things up with your date, go on an adventure and explore Luen Wo market together. Built in 1951, this building has an interesting background story of inter-family rivalries and was once the economic and political centre of the area, but nowadays it is listed as a Grade III Historic building, where people can get some local authentic food. If you get bored of exploring the market, you can head over to other areas in New Territories to experience more local culture and customs.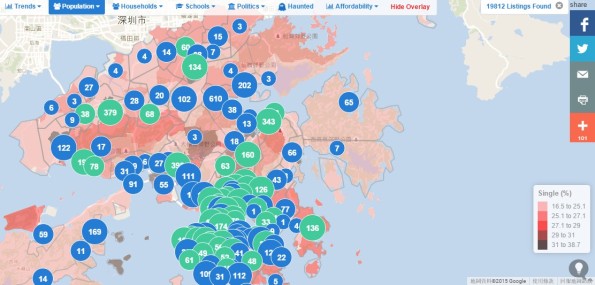 Don't believe us? Check the data yourself! Simply head over to our  rentals or apartments for sale page, then select the "Population" –> "Single (%)" search filters!