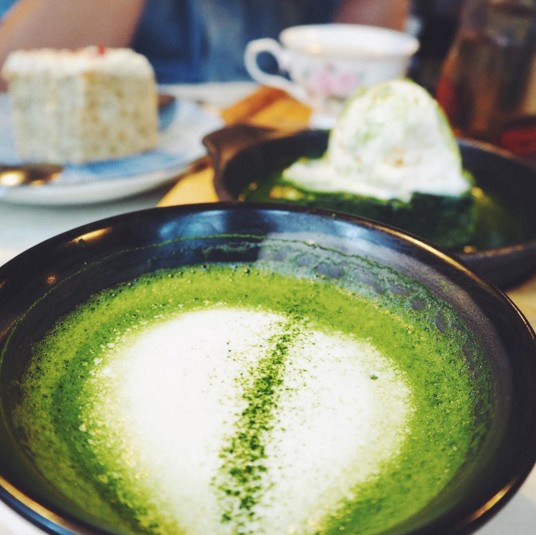 In the past few years, Sheung Wan has had an influx of French expats residing there and due to this phenomenon, a lot of cafes and restaurants have opened to cater to the French community. Nowadays there's a good mix of East vs. West – on one street you get a taste of Paris, but the next street down, you'll see typical old school Chinese dried seafood and medicine shops. If you want to know what's so special about Sheung Wan, here are some spots worth checking out!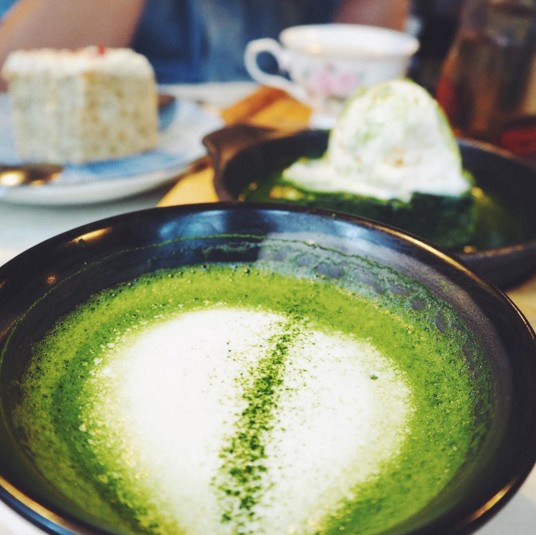 Fulfill your matcha cravings at Sinmei Tea
We've all heard of Chocolate lava cake before, but has anyone ever tried a Matcha-flavoured molten cake? Located on Wing Lok Street in Sheung Wan, Sinmei Tea is exclusively designed for matcha lovers – you can get a range of Matcha-flavoured food and drinks there, such as Matcha Mojito, Matcha Yin Yang and even a Matcha Sizzling Brownie. Don't worry about getting a sugar high there, because they serve savoury food too.

Go for a stroll at Sun Yat Sen Memorial Park
Bored of Victoria Park? Head over to Sun Yat Sen Memorial Park instead. Located between Sheung Wan and Sai Ying Pun, this park has a lawn so fresh it'll make you temporarily forget you're in Hong Kong. Other than providing a picnic-perfect lawn, Sun Yat Sen Memorial Park also has a magnetic seaview and includes a basketball court and football pitch.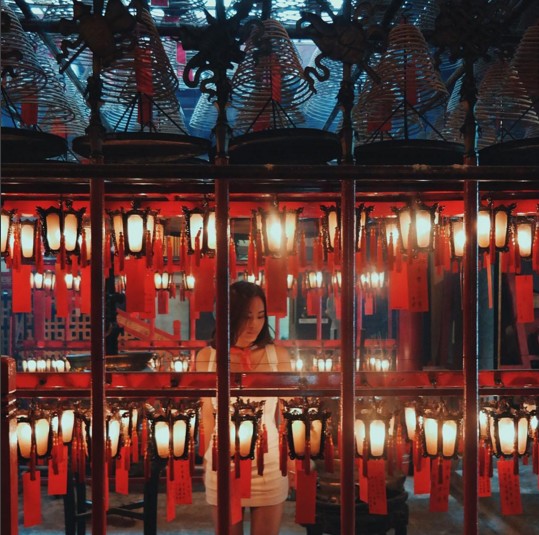 Connect with your spiritual side at Man Mo Temple
If you don't want to fight through the crowds at Wong Tai Sin temple, you can get your spiritual fix at Man Mo Temple in Sheung Wan instead. Built in 1847, it is the largest temple in Hong Kong and currently listed as Grade I historic building. Once you're done connecting with your spiritual side, head over to Man Mo Cafe for some contemporary dim sum. Foie gras xiao long bao, anyone?