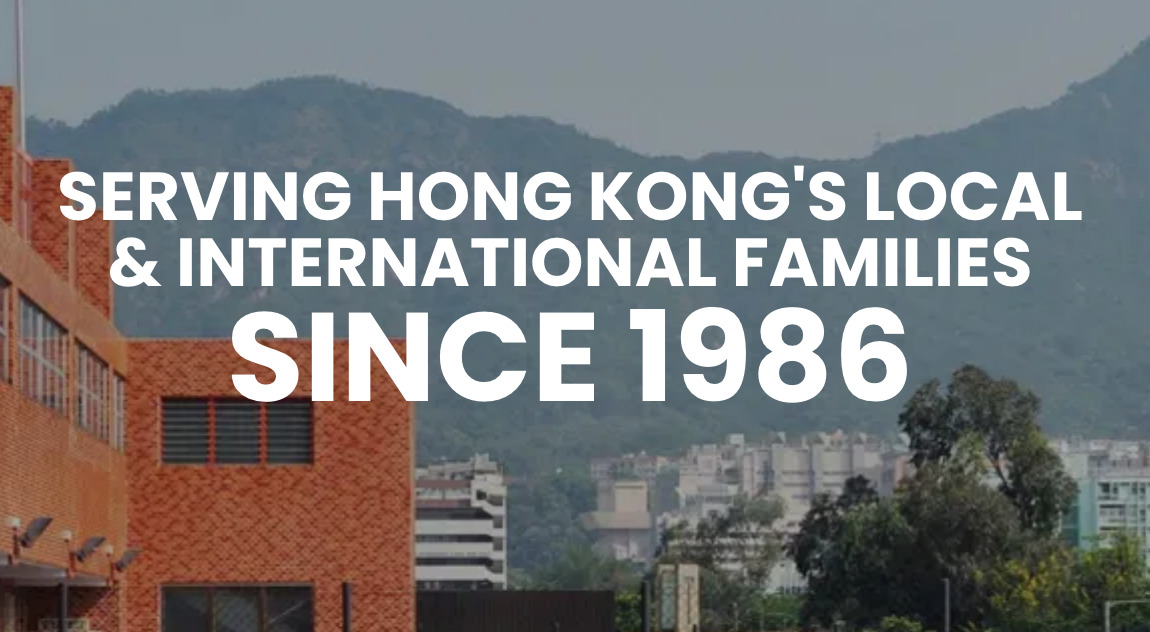 Centrally located in Kowloon Tong, the American International School has been providing a rigorous academic program to local and international students since 1986. Each year, AIS graduates are accepted to prestigious universities in the United States, Hong Kong, and around the world. AIS boasts a family-oriented, close-knit school community where students, parents, and teachers share a sense of belonging and purpose. The school is organized into three divisions – Elementary, Middle, and High – and serves a student population of approximately 750 students from Early Childhood through Grade 12.
AIS is proud of its small-school feel and the shared sense of belonging amongst students, teachers, and parents. Students and faculty come to AIS from over 30 countries and represent a broad range of social, cultural, ethnic, and economic backgrounds. This diversity promotes an inclusive school climate that teaches empathy, fosters collaboration, and celebrates a global mindset. As a single campus school, our students and teachers cross paths every day. Our younger students enjoy seeing older students in their world. Likewise, our older students recognise they are powerful role models for the younger grades. This ongoing interaction has helped us build a school climate that is both respectful and caring, and is something that resonates strongly with our families who feel their children are part of one, connected school.
Fuelled by research, technology, and school innovation, we are inspired by the future and are excited by the possibilities ahead. Our Future Framework–made up of our Core Values, Expected Schoolwide Learning Results (ESLRs), and SPA Learning Model–ensures that the school experience remains relevant to the needs of students and is focused on essential skills and mindsets needed for their future success.
---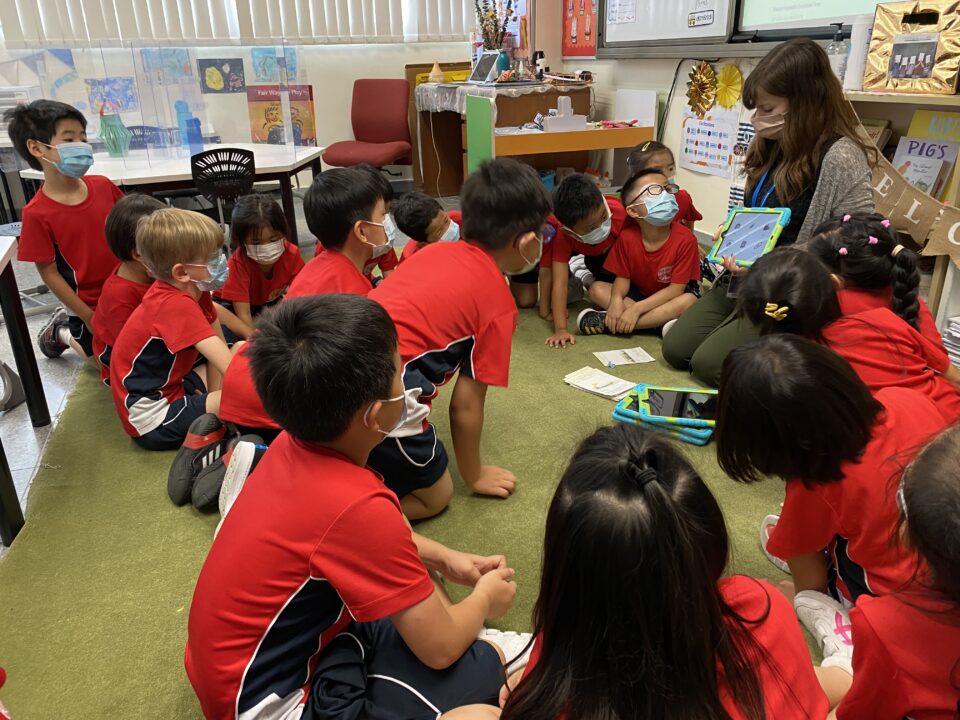 ---
AIS' founding values of Justice, Knowledge, and Love have remained the hallmarks of an AIS education since the school's founding in 1986. Our AIS ESLRs articulate what each student should know, understand, and be able to do to be Empowered Thinkers, Effective Communicators, Well-rounded Individuals, and Global Citizens. Our Social, Personal, and Applied Learning Model is supported by our Essential Practices. These core learning strategies are used in every class at AIS, from Early Childhood through Grade 12. AIS builds student Confidence, a key ingredient necessary for success in a learning environment steeped in thinking, collaboration, innovation, and meaning-making and the key outcome of our Future Framework.
The Future Framework supports an educational program that seeks to equip all students with a strong knowledge-base complemented by a set of specific skills and competencies necessary for personal and professional success. We achieve these goals through a challenging academic program enriched by broad and highly diverse extra-curricular offerings, vibrant visual and performing arts opportunities, an extensive sports program at both intramural and varsity levels, unique experiential learning opportunities, challenging leadership programs, dedicated community service, and a schoolwide commitment to supporting student success. Families can also join in the fun at regular events throughout the year, including Winter Fair, Band Slam, talent shows, TEDxAmericanInternationalSchoolHK, drama performances, art shows, and much more. All together, these elements help our students to further grow the key mindset of Confidence, making our graduates ready to pursue future learning and fulfilling careers.
In the fall of 2021, AIS took another step toward innovation in learning and began working on becoming an Apple Distinguished School. This recognition is granted to schools that demonstrate a commitment to innovation and learning supported by technology, backed by documented results. Currently, only 689 schools worldwide hold this distinction. Becoming an Apple Distinguished School gives us a foundation from which students can develop their Creative Confidence.
---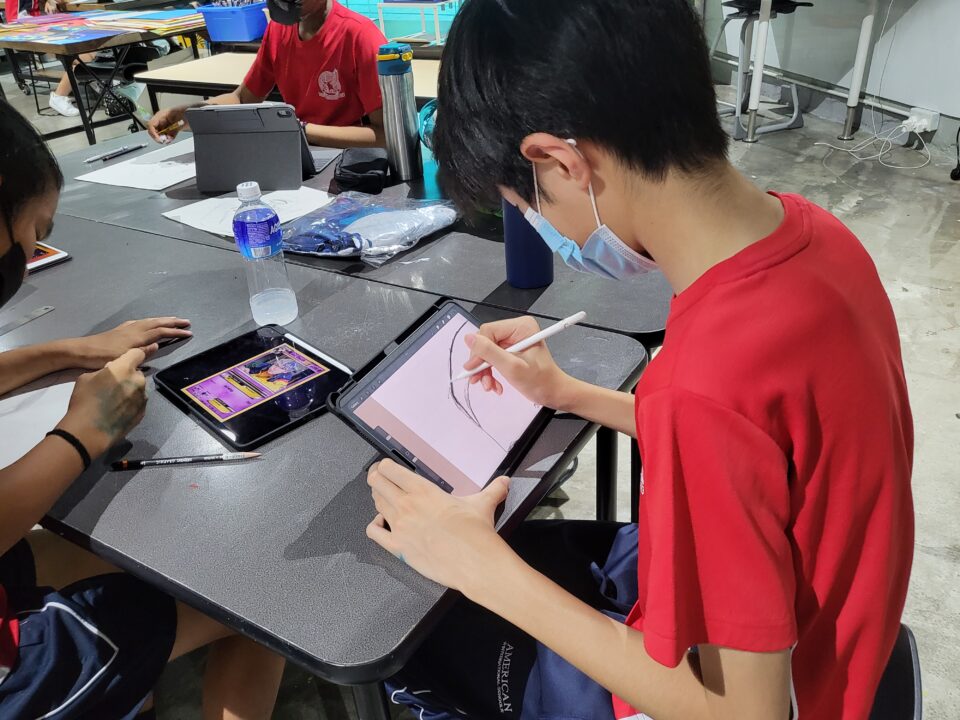 ---
By harnessing the power of Apple technology, we are redefining learning experiences at AIS and deepening our culture of innovation and creativity, empowering students to not just consume knowledge and information, but to create new content and share new ideas with the world. Our commitment to innovation and to inspiring creativity at AIS is strong, and becoming an Apple Distinguished School ensures that students who graduate from AIS have unique opportunities and specialized skills that few other students worldwide can claim. Our Apple Plan is empowering students with new creativity tools and a variety of skills that are equipping them for a bright future. At AIS, we believe our graduates are capable of changing the world for the better.
---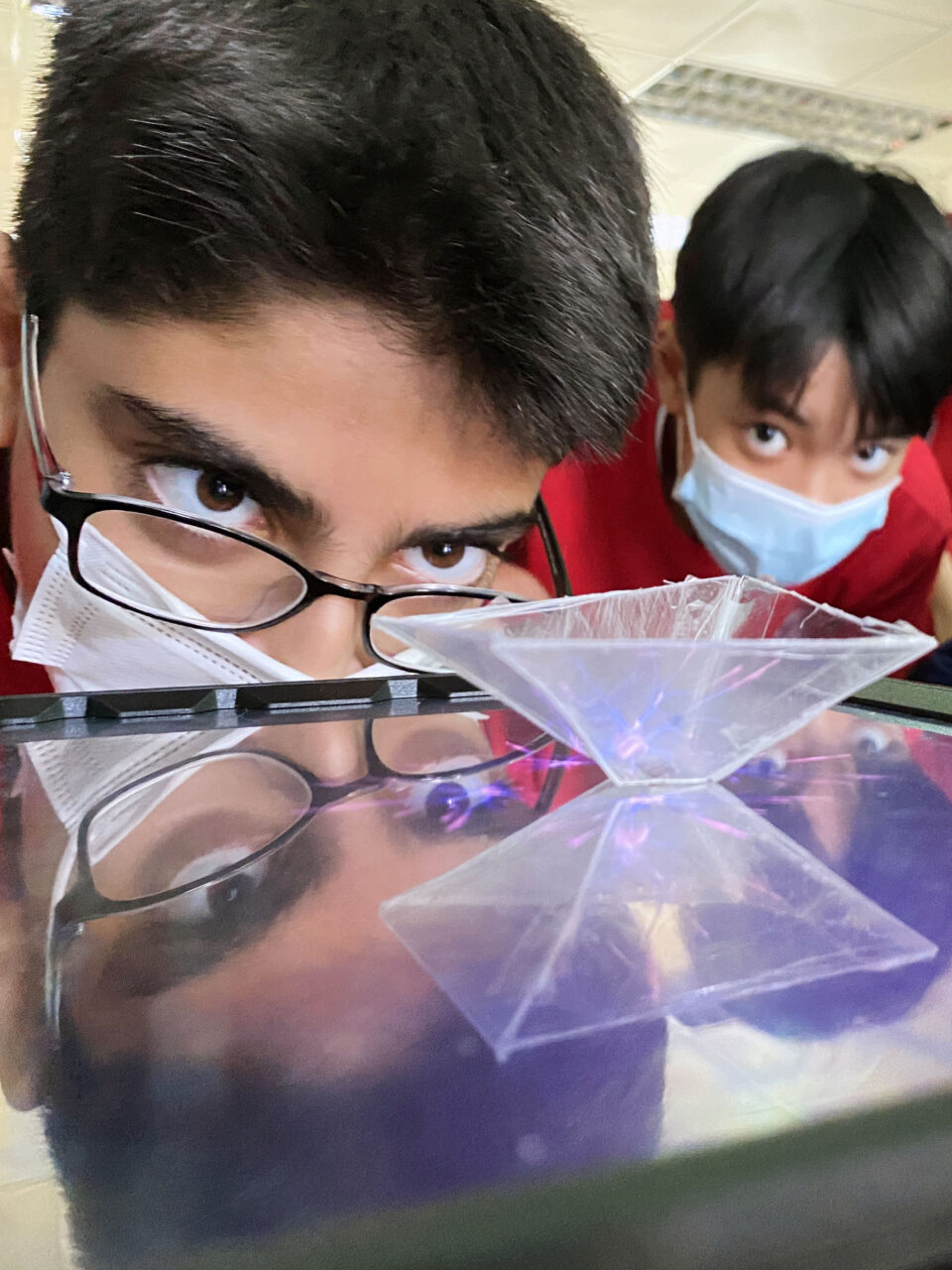 ---
AIS is fully accredited by the Western Association of Schools and Colleges (WASC), one of six regional accrediting associations in the United States. The WASC accreditation process ensures that accredited schools are worthy of the trust placed in them to provide high quality learning opportunities. WASC carries an added requirement that a school can clearly demonstrate that they are committed to a process of continual self-improvement designed to support student learning. AIS is proud to say that the school has been continuously accredited for over 30 years.
From Early Childhood to Grade 12, AIS delivers an affordable and comprehensive program that helps students develop academically, socially, and personally, into young adults ready to face the world with confidence and optimism.
If you are interested to learn more about AIS, please visit: https://www.ais.edu.hk/
---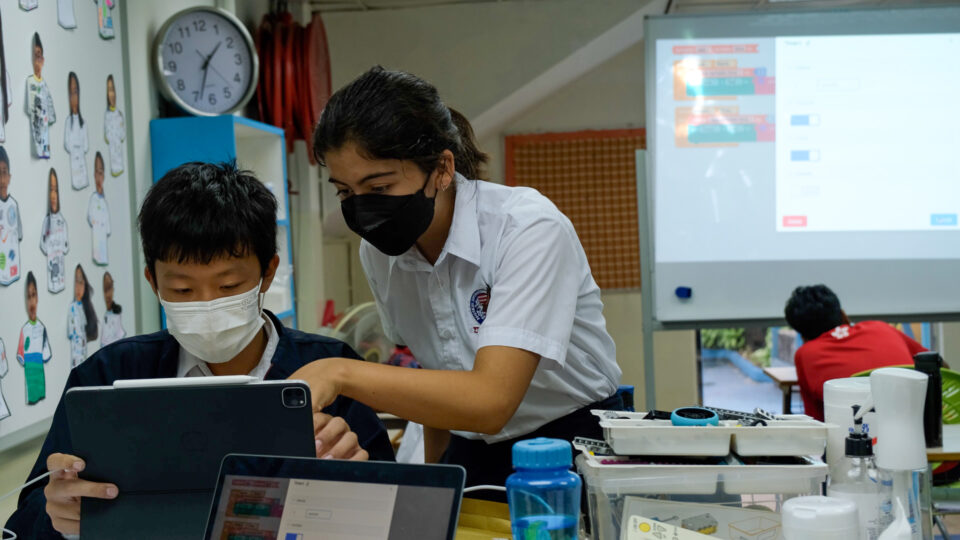 ---